There was a time when people only wanted either laptop or a tablet. But things have changed when some products emerged that can offer both worlds in a single package. Take for instance Lenovo's Yoga. This machine has received some great reviews from users that some manufacturers finally get involved seriously with the market.
This time, it is Samsung that is making the waves with its new hybrid system. It is Samsung's Notebook 7 Spin series. It has a similar hinge that converts it into a tablet making it perfect candidate for someone who loves to enjoy better versatility.
Now it's really interesting to know what will keep things ticking inside this new machine. First this Series will sport two screen sizes: one will bear 13.3-inch and the other will have 15.6-inch. Both will have full HD resolution with HDR (High Dynamic Range) video support. This machine will powered by Intel's Core i5 or i7 processor. Buyers of the 13-inch will have 8GB or 12GB RAM while the 15-incher will enjoy all of 16GB of it. Both will have 1TB of hard drive storage.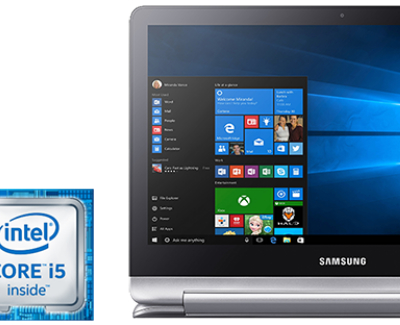 But if you really wanted it, you can also configure the 15-inch model to have a 128GB of solid-state drive storage. Graphics duties will be done by Intel HD Graphics 520 for the 13-incher and NVIDIA GeForce 940MX for the 15-incher.
All things considered, the specs really are something for such a small package and should be very useful when you need it. You can pre-order these machines through Samsung's online store starting at $799.99 for the 13-inch and $999.99 for the 15-inch.