7 Editions of Windows 10 Announced
Microsoft has said that it will release seven versions of Windows 10 later this year, but has yet to reveal how much people on XP and Vista will have to pay to upgrade. Anyone using Windows 7 or 8.1 can upgrade for free during the first 12 months after launch.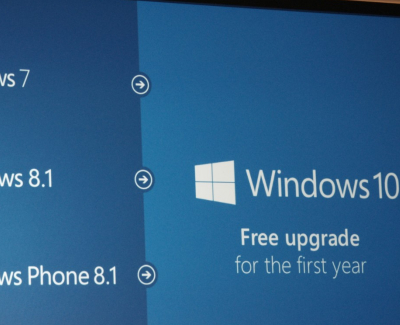 Tony prophet, a vice president at Microsoft, revealed the editions in a blog post. He confirmed that existing windows 8.1 users will upgrade to the equivalent Windows 10 edition for free so Home will upgrade to Windows Home, while Pro users will upgrade to Windows 10 Pro.
Seven Versions of Windows 10
Windows 10 Home – Desktop PC edition aimed at the public.
Windows 10 Pro – Designed for small businesses
Windows 10 Enterprise – Contains advance features for larger organizations.
Windows 10 Education – aimed at teachers and students.
Windows 10 Mobile – Built for smartphones and small tablets.
Windows 10 Mobile Enterprise – Phone and tablet version for businesses
Windows 10 IoT Core – Used on internet connected devices.
Prophet wrote: "We designed Windows 10 to deliver a more personal computing experience across a range of devices. An experience optimized for each device type, but familiar to all". What's less clear is which edition of windows 10 users on each version of Windows 7 will upgrade to. When it launched in 2009, Windows 7 was available in six consumer editions. One possibility is that Windows 7 Home and Home Premium users will receive free upgrades to windows 10 Home, while Windows Windows 7 Professional and Ultimate will be upgraded to Windows 10 Pro.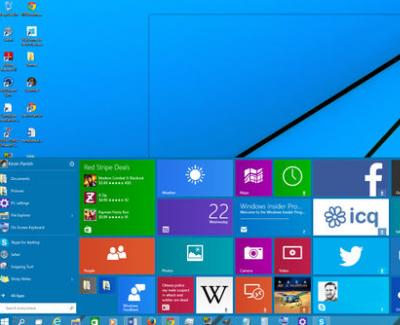 Windows 10 Home is the most basic version, but has all the tools that most people will need. It comes with Microsoft's new browser Edge (which will replace Internet Explorer), the voice-activated assistant Cortana and windows Hello, which recognizes your face, eyes and fingerprint to let you sign in.
Windows 10 Pro is aimed at small businesses and people who use Windows primarily for work. There will also be versions of Windows 10 for phones and tablets, for larger businesses, for schools and for devices connected to the web, such as cash machines and lifts.
Microsoft says, Windows 10 will arrive "this summer" in 190 countries and in 111 languages. There has been much speculation that it will be launch on the third week of July.