Acer announces liquid-cooled laptop
As the software we run keeps the minimum hardware requirements not-so-minimum, the resulting system often requires additional power to run. And when power is present, heat is a sure thing to happen. The usual heatsink-fan combination has worked for decades and is quite reliable in doing so. But as the heat builds up, the requirement to dissipate more heat becomes tricky, especially for thinner laptops. Thus, Acer thought of using liquid cooling for their new laptop. Liquid cooling is a not a new tech. It has been used for PC's long before but this is the first offering for a mainstream laptop.
The laptop involved with this transition is the Switch Alpha 12. This is an upped version of Acer's Aspire Switch 12 S that was announced back at CES. The obvious upgrade is with its processor. On one hand the Switch 12 S uses Core M processor. On the other, the Alpha 12 sports a sixth-generation Core i3U, i5, and i7 processors giving it a much better performance.
Now let us delve into its liquid cooling system. The engineers designed the Switch Alpha 12 with a liquid cooling system with a fanless design to boot. As the laptop heats up, the temperature generated from the device powers the cooling system thus keeping temperatures at the right level. As with other systems that lacks a fan, operating this machine is very quiet.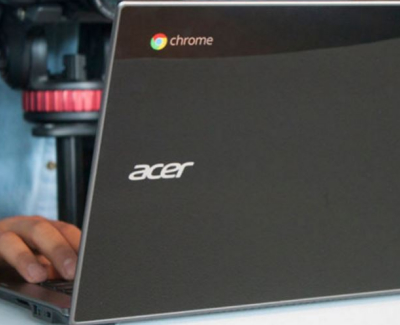 As mentioned above, this is a hybrid by design and it comes with a kickstand over the back of the tablet enabling better support while you use it.  This package is aimed to be just as good as a regular notebook thus it has a 12-inch, 2160 x 1440 resolution display, a USB Type-C port along with HDMI, USB 3.0, USB A, and DisplayPort connectivity topped with Acer's Active Pen stylus.  This 2-in1 will come with up to 8GB of RAM and up to 512GB of storage. With a base price of $599, it is very cheap considering what it can offer.