Alienware Alpha: PC Gaming Console
Computers is one of most popular past times these day, others make a living out of it even. But the thing is, gamers tend to keep on asking for more from this kind of software. Better graphics, better details, it simply keeps on growing. This resulted to more some hardware-squeezing games that do one thing, entertain the eyes. Some people find it perfect to have a machine designed to do one thing, like a gaming console, and there are some that wanted to have something that can be flexible for other tasks. Either way, the new Alienware Alpha will be of great choice.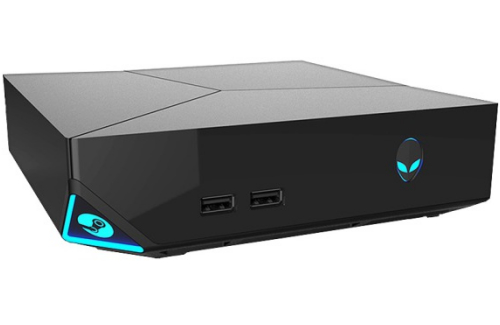 Alienware Alpha was designed to hold its ground on the gaming scene. For one it looks like a dedicated gaming rig like an Xbox or PlayStation. But then you can't deny the fact that this machine has can really do the job pretty well.
It starts with the CPU. As it comes with Intel's i3, i5 or i7, there's no doubt you will be having a blast of speed. The GPU is an important part of any gaming rig thus this machine was packed with enough artillery from its core. It comes with NVIDIA® GeForce® GTX GPU with 2GB GDDR5 dedicated VRAM. Top that with either 4 GB or 8 GB main memory then you got a perfect tool for your games.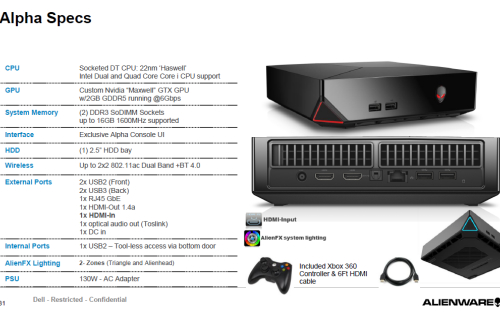 More than that, this machine comes with an Xbox controller so you can easily browse and enjoy your games out of the box. And what's even better is, this machine comes with Windows 8.1. The thing is, if you find yourself faced with some office works, you simply have to fit a keyboard and a mouse, an office suite perhaps and you're ready to use the Alienware Alpha as a normal PC. Now, who says you can't have everything?