Apple's MacBook is Getting Upgrades
Finally, Apple has announced that they will deliver upgrades for the MacBook. This update has been anticipated by fans for some time and it was finally revealed by Apple. Last April 19, 2016, the company announced improvements to the already tried and tested formula of their machine.
To start with, there are changes to the processor. The new MacBook now utilizes the sixth-generation Intel Core M processor which delivers "turbo boost" speeds up to 3.1 GHz. With the said improvement, the new machine will sport improved graphics performance as well.
The new chips will not just enable better performance but also lessen power consumption. With average use, the 2016 MacBook will be able to squeeze 10 hours of wireless web-browsing time or 11 hours of movie playback in a single charge cycle. Another great addition to the formula is the "rose gold" color. This color scheme should make it more interesting for IPhone users.
Yes, the MacBook is less powerful than MacBook Pro. But the thing is, the MacBook is Apple's thinnest laptop. In fact it is lighter, and more expensive than the MacBook Air. Another noteworthy feature from this Apple machine is that it only comes with a single port in the form of USB-C. This multipurpose port charges the notebook, caters for data transfer and for adding a second monitor.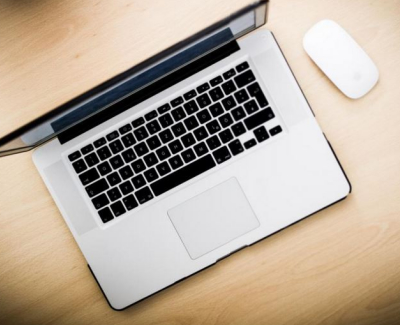 The new MacBook starts at $1,299 with 1.1GHz dual-core Intel Core m3 processor, Turbo Boost up to 2.2GHz, with 4MB L3 cache paired with a 256 GB of storage. This model can be configured to 1.3GHz dual-core Intel Core m7 processor that sports a Turbo Boost up to 3.1GHz but with the same 4MB L3 cache.
For those who wanted higher specifications, you can opt for a unit with 1.2GHz dual-core Intel Core m5 processor with Turbo Boost of up to 2.7GHz. This system can be configured to 1.3GHz dual-core Intel Core m7 processor that can operate up to 3.1GHz through its Turbo Boost. Both configurations will feature a 4MB L3 cache with 512 GB of storage priced at $1599.