Asus Zenbook UX305 Review
Asus Zenbook UX305: Almost flawless ultra-portable laptop
The best ultra-portable laptops tend to be expensive. Slender lightweight casings, large long lasting batteries and power-efficient components don't come cheap. This makes the relatively low price and high quality of the Asus Zenbook UX305 all the more surprising. Read more of our Asus Zenbook UX305 review below.
The UX305 is remarkably thin with its metal casing only just thick enough to accommodate its three USB 3.0 ports. Despite how slender and lightweight it is, its metal build is robust with only a little flexing in its base and lid. Its mauve design is attractive too, as is the circular pattern etched into the lid.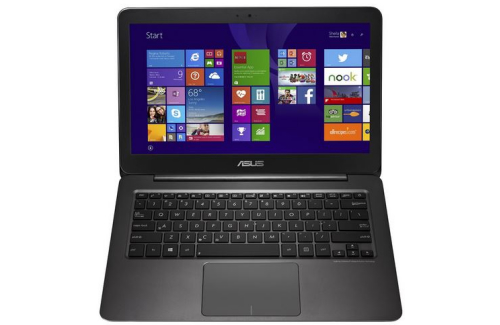 If you are worried that such a thin casing would mean less comfortable keyboard, (thin casings tend to leave less room for the key mechanisms, resulting in less travel) it still had enough, and combined with plenty of feedback, it made for fast, error-free typing. The keys aren't backlit for typing in low-lit conditions, but that's a minor quibble. The touchpad is large and accurate, even though some of the gestures, such as scrolling by swiping two fingers up or down, feel a little juddery and imprecise.
Minor setbacks
No touchscreen (perfect for those that are not fond of touchscreen on laptops). While the screen is a little grainy, it does have an anti-glare finish that keeps overhead light reflections to a minimum. Both contrast and clor accuracy are good, while the viewing angles are wide. Thanks to the generous 1920×1080 pixel resolution, text looks sharp, if a little on the small side. A small tweak of Windows display settings helps to compensate for this. Also the core M processor is noticeably slower than the 4th or 5th generation Intel core i5 and i7 processors.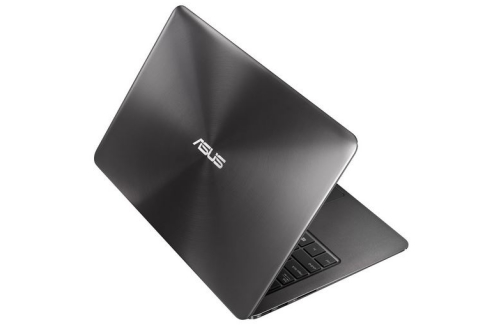 Performance
The Asus ZenBook UX305 is completely silent because it uses one of Intel's new core M processors, which doesn't need a cooling fan. Despite this the underside of the laptop never became uncomfortably warm – even running the most power-grabbing programs. Its energy efficient design helped the UX305 achieve an impressive 12 hours battery life in a light usage test. A significant achievement given the battery is smaller than those found in many rival laptops. While its on a par when it comes to image editing, it's around 50% slower when editing video, and about a third as fast when running multiple programs at the same time. It's more than fast enough for more mundane tasks though.
Starting up and waking from sleep are almost instantaneous, thanks to the 256GB SSD. You can't buy it with a bigger SSD though. And while it's possible to upgrade the SSD yourself, disassembling this laptop means dealing with lots of tiny, fiddly screws. Another thing to remember is that the SSD is an M.2 type, which cost more per gigabyte than a SATA model. If you have lots of files then you'll probably have to rely on external or online storage.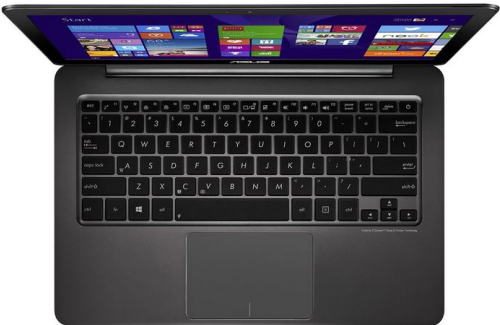 Conclusion
The Asus Zenbook UX305 is a remarkably good value laptop with the battery life, build and screen quality normally found in a laptop twice the price. This almost flawless ultra-portable laptop is superb value. May this Asus Zenbook UX305 review shed you some light on what are the capabilities and limitations of this laptop.