2015's Best Laptops for Students
Being student means you sometimes have to go on a tight budget. There are certain things that you want to buy but you can't, because of insufficient funds.  That's why you should always weigh in everything before deciding on what to buy. Just like when buying a new set of laptop. Although there are dozens of choices these days, often the one that can cover the basic needs and comes in a great price is the winner. For those who wanted more from their money, here are some of the best laptops for students for you to choose from.
Lenovo G500s
There are numerous choices of plain-looking Lenovo portables available at the reach of student's budget these days. The G500s, for instance, sports Intel Pentium 2020M processor running at 2.4GHz which may sound old-school but then is a well-rounded option. Coupled with the 8GB of RAM, this machine can handle Windows 8 smoothly and will be fast enough for an average student life. Display is numbered at 15.6-inch TFT screen with res at 1,366 x 768. Powered by integrated Intel HD graphics, it handles video playback smoothly. Read our review for Lenovo G50 here.

HP Pavilion 15
Power comes from its AMD A6-5200 running at 1.6GHz. This processor is enough for everyday computing. It means it can cover most things a student might need for their studies. It has 4GB of RAM, 750GB hard drive and a DVD+RW drive. Overall performance is quick and responsive. If pushed hard, this laptop can even last up to 5 hours. It has 15.6-inch TN screen that runs at 1,366×768 native resolution which offers decent display.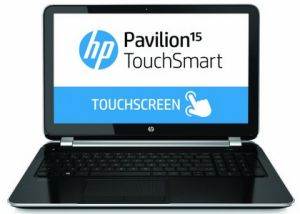 Dell Inspiron i15RV-10953BLK
This PC features 3rd Generation Intel Core i3-3217U processor. With its 6GB DDR3 memory, the combo works efficiently. It has a storage capacity of 1TB so you'll have plenty of room for almost everything you need. It comes with 15.6″ WLED with Truelife display powered by Intel HD graphics. The bonus with this system is its Waves MaxxAudio which offers better overall sounding speakers. Windows 8 comes pre-installed with it.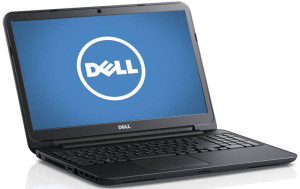 HP Pavilion TouchSmart Sleekbook 15
AMD A8-4555M 1.6GHz processor is the heart of this computer. RAM has enough space of 6GB. Storage is enough as well at 750GB. This combination made Windows 8 run smoothly. It sports a 15.6-inch TFT touchscreen which offer s good level of display, although it's not really built for serious video editing or heavy gaming. Topping it up is its commendable power efficiency which can get the battery going for five to seven hours before needing recharging.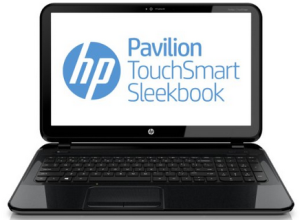 Lenovo IdeaPad U410 Touch
And lastly, Lenovo IdeaPad U410 Touch complete our list of best laptops for students. This laptop focuses more on its graphics. Through its Nvidia GeForce GT 610M GPU, it is capable of outstanding display through its 14-inch screen, which is a TFT with a max resolution 1,366 x 768. Power-wise, it is powered by Intel Core i7-3537U. Although this processor zaps the battery juice in as little as 2 hours, it has 8GB of RAM and a huge1TB hard drive with a 24GB SSD for a well-rounded performance. Windows 8 experience is topnotch as expected. Battery life lasts for 8 hours perfect for those long study nights. For a student life, there's really enough room in this PC.