If you've been around with laptop and computers for some time then you know that there are other alternative OS to power your computer. Before, if you fancy an alternative OS for your laptop you may want to use Linux. But just recently we've seen the rise of Android systems. And then one company turned this OS to mimic a desktop system and called it Remix OS.
Of course many company seen the opportunity to expand their reach by using Remix just like what the Chinese company Chuwi has done with their tabs. Remix OS is based on Android OS and was tweaked to feature functionality that can be found on an average desktop system like having multitasking which improves productivity.
What Chuwi did was to conquer two worlds in one machine. The company built a hybrid that has a dual boot system, one to offer Windows 10 and the other to feature Remix. This device, called Vi10 Plus, comes in two configurations.  One has an Android-based Remix OS while the other has dual-boot system for Remix OS and Windows 10.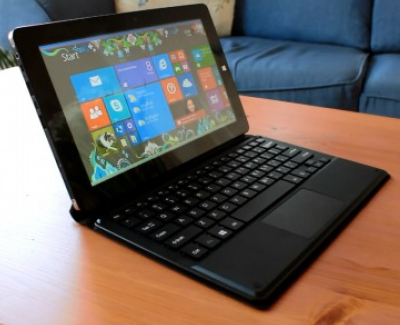 For the specs you have a 10.8-inch display with 1920x1280px resolution. The Vi10 plus has Intel Atom (Cherry Trail) X5 processor coupled with Intel HD Graphics Gen8 GPU. It comes with 2MP rear camera and with 2MP front-facing camera. It has a USB 3.0 Type-C port. It is powered by 8400mAh battery. The tab measures 276.4 x 184.8 x 8.8mm and weighs 687g. Now, the main difference between the single boot and the dual boot system is the system memory and storage. The Remix-only system has 2GB of RAM and 32GB of onboard storage. The dual boot model has 4GB of RAM and 64GB of storage. With a price of $169 for the Remix-only model and $239 for the dual-boot version, this should be an interesting offer.