Dell Inspiron i3147- 3750SLV Review
Dell Inspiron i3147- 3750SLV: One of the best 11″ laptop around
When you think about an 11-inch laptop you would probably think about a sluggish machine with very minimal features. That could be true 10 years ago. Today, computer manufacturers appreciate the fact that many user look for smaller alternatives for their daily grinds, something that you carry around without heavy penalty, literally. Dell Inspiron i3147- 3750SLV is among the best 11-incher around. But before you decide, check these key features. I'll bet you'll find this very enticing.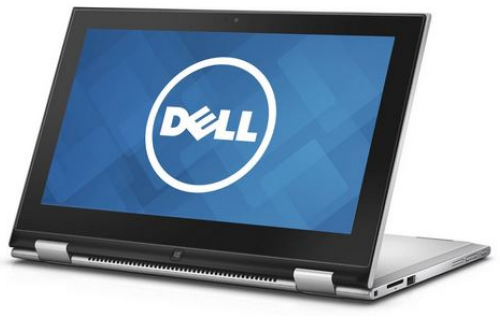 Mode Changing
Are you familiar with the Swiss army knife? Then you can compare Dell Inspiron i3147- 3750SLV to it. No, it does not slice things or can help you survive jungle escapade but this Dell functions a little bit of an "all-in-one" machine. The Inspiron i3147 comes with very flexible hinges. For that, this machine can function as a tablet or a standard laptop. You may even set it in tent mode so you can watch movies or surf the net without bothering using the keyboard. The touch screen response is impressive.
CPU
On average, a laptop this size could make use of 1.5 GHZ. But Dell did settle for anything less, they chose to opt for a much robust and performance oriented, 2.16 GhZ, Intel Pentium, Quad Core CPU. Yes, there are faster processors around these days but mind you, this CPU has crisp performance that you can barely feel it lags behind your action. All those click and touch on the screen can be heard simultaneously without hiccups.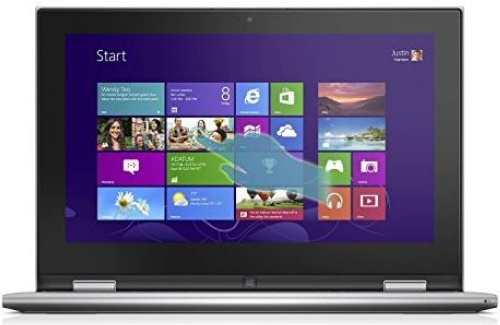 Thin and light
This laptop boasts lots of modes and it's a perfect solution for people on the go. But it does not mean it has to be "huge" to do all those things. This machine is 0.83 inches thick and weighs 3.1 lbs. Yes, it's not the lightest in its category. The extra weight could be attributed to its mechanical drive as SSD seems to be bit lighter really. But that would also imply it will be cheaper than those with SSD as their storage.
Additional Features
This machine comes with 11.6″, 1366×768 pixels, HD display with edge-to-edge touch feature which makes it easy to navigate. Simply tap, scroll and zoom your way around the screen and it works like a charm. It comes with 4GB single Channel, DDR3L, 1333MHz RAM which is a good combination for the Windows 8.1 that came with it. As mentioned above, it comes with 500GB, 5400 rpm SATA Hard Drive. Though may not be very important for most users, it also features Waves MaxxAudio that delivers professional audio quality. It also has dual noise-cancelling microphones that filter out background noise when you need it. Overall, with a quality body and high performing components, you can barely see faults around this computer.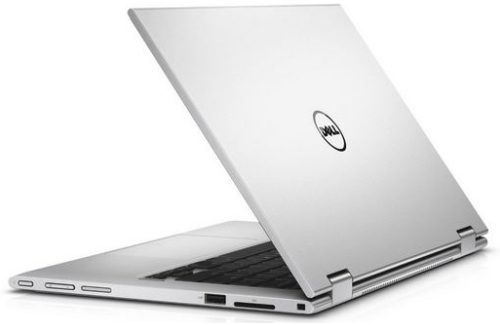 Conclusion
Dell certainly lives up to its expectations. This Dell Inspiron i3147- 3750SLV review only proves that most Dell laptops are reliable and can last for a long period of time. Don't think twice on buying this laptop, it will certainly worth every penny.