The 2016 started with Dell's wide range of offerings.  And recently, the company revealed its 2016 Inspiron 2-in-1 lineup. It includes premium 7000 series, a mainstream 5000 series and an entry-level 3000 series. These new devices will be made available with processor options topped with configurable features to suit everyone needs.
According to Ray Wah, Vice President, Dell Consumer Product Marketing, "With our new Inspiron 2-in-1 lineup, customers can work where they need to and play when they want to. Whatever you can create or imagine, you can achieve it with the 2-in-1 laptop best suited to your needs,"
And one really interesting thing to note about these new hybrids is the presence of a 17-inch option. This is the first of its kind to feature such screen size. The whole 7000 2-in-1 lineup comes in the form of Inspiron 13, 15 and 17-inch. It offers aluminum design with fast 6th Gen Intel Core processor options and with four modes in versatile 360 degree hinges for enhanced productivity.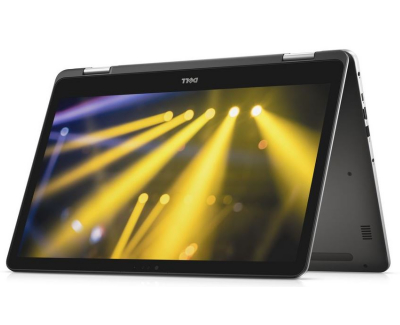 Also, the series sports a wide-viewing angle screen that boasts Full-HD resolution, backlit keyboard and infrared camera that seamlessly works with Windows Hello. Further, the Inspiron 7000 2-in-1s has an optional USB Type C adapter and also has ports for HDMI and VGA displays, Ethernet connection and a USB 3.0 port thus it is able to support external hard drives, printers and scanners. Starting price for Inspiron 13, 15 and 17 7000 2-in-1s is $749. These devices will be available starting June 2 from Dell.com for both the US and China.