DELL Venue 8 Review: A Worthy rival for Google Nexus 7
The DELL VENUE 8 Android is an 8in tablet that looks mighty enough to rival the excellent Google Nexus 7. Its panel has the same 1920 x 1200 resolution as the Nexus 7's and it contains one of Intel's latest 'Bay Trail' Atom system-on-a-chip processors. At first we thought the Venue 8 Android felt chunky, but at 9mm it's actually as slim as the Google Nexus 7. It's around 50g heavier, but then it has an extra inch of screen size to account for. The more we used the tablet, the more we felt that this impression of chunkiness was due to the tablet's impressive build quality.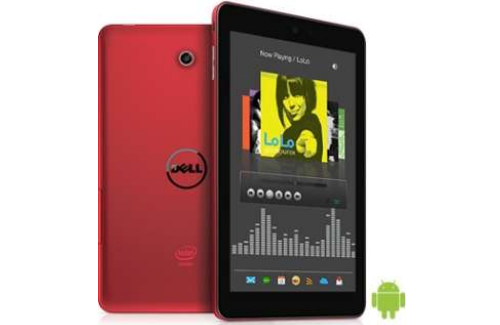 The DELL Venue 8 Android feels built to last, with no hint of flex anywhere. We also like the rubbery back with its concentric circles. The Venue 8 runs Android 4.4 KitKat, the latest version of Android, without any obvious modifications. Opinion differs as to whether it's better to have a stock Android installation or the customization made by manufacturers such as Sony and Samsung. In our view, stock Android often runs smoother than custom versions but is less pretty. You can always customize Android yourself using launchers and custom keyboards from the Play store, such as the lovely Nova Launcher. The tablet was a pleasure to use from the start. Its Intel processor has no problem running the operating system smoothly, and apps open quickly and close with smooth animations.
The tablet has only two processor cores, compared with the Nexus 7's four, and just 1GB of RAM to the Nexus 7's 2GB, but we didn't notice any slowdown when launching, using and switching between apps. Dell's tablet has the edge for web browsing, making website pages load quickly and doesn't lag when scrolling and zooming. Our impressions were backed up by the benchmark results. The SunSpider JavaScript benchmark resulted in 68oms as compared to 1,074ms for the Nexus 7.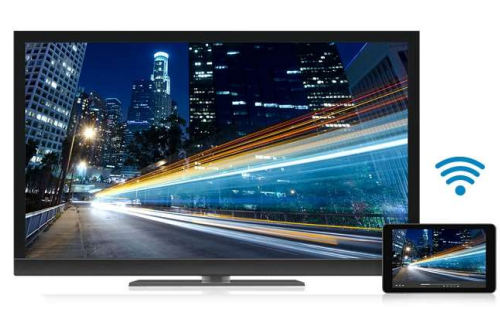 The Venue 8 Android was also faster than the Nexus 7 in our gaming benchmarks. In the Extreme version of the 3DMark Ice Storm test, the Dell tablet managed a score of 9,690, beating the Nexus 7's 7,154. The challenging 3D titles Real Racing 3 and Assassin's Creed Pirates ran beautifully smoothly, although we noticed some problems with graphics, possibly due to incompatibility with the tablet's Intel processor. In Real Racing, the game wouldn't always fill the screen, leading to odd offset graphics, and we experienced some crashes. Assassin's Creed worked fi ne during gameplay, but the intro sequence was squashed into a small box at the bottom of the screen. The same game worked fine on the Nexus 7, which has the same screen resolution, so we think it's a problem with the Dell tablet's Intel processor rather than the games being incompatible with HD displays. The Venue 8 Pro has an 8in 1920 x 1200 display.
This may only be an inch larger than the Nexus 7's across the diagonal, but the extra inch translates to another 30 per cent of screen area. This makes the Dell more comfortable to use than a 7in tablet when browsing the web, but it does make it significantly larger overall. Screen quality is one area where the Venue 8 Android loses out to Google's tablet. In our image tests, which we perform with a color calibration tool, the Venue 8 Android's screen was able to display 75.4 percent of the sRGB color compared with the Nexus 7's 90.6 per cent. The Nexus 7's screen is also significantly brighter, with a measured figure of 526cd/m2 at maximum brightness, compared with 368cd/m2 for the Venue 8. You could see the differences when comparing the tablets side by side. The Venue 8 Android's screen is visibly less bright, and has a slight yellow cast compared to the Nexus 7's blinding whites. The Venue 8's screen is by no means bad, with pin-sharp text and a high contrast ratio of 1,069:1, but for display quality Google's tablet has it beaten.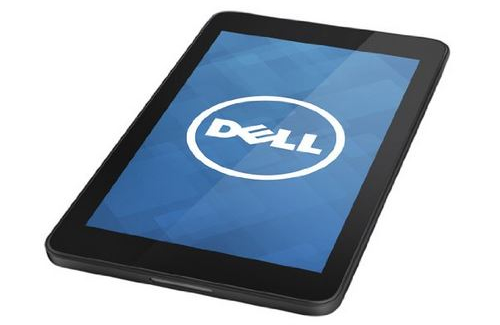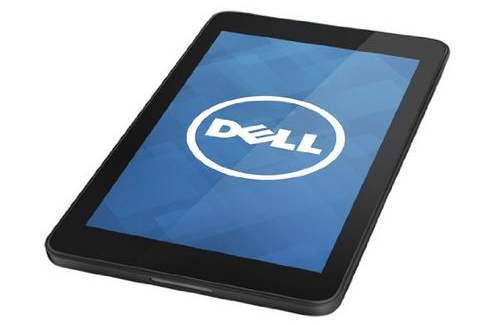 The Venue 8 Android has a 5-megapixel rear camera, which produced images with accurate contrast and colors. Photos weren't as sharp as we'd have liked, and the low megapixel count means you quickly lose detail when you zoom in, but they're fine uploading to social media sites. Dell's Venue 8 Android is an excellent example of a budget-friendly tablet. It doesn't matter if you choose this over other tablets with similar price and specs, Google Nexus 7 depends on what user wants out of their tablet. The Nexus 7 has a superior screen, but there's not a huge amount in it and the Venue 8 Android's extra screen inch makes it more pleasant to use when browsing the web. Dell's tablet also has the edge for performance, but its Intel processor seems to cause problems in games, so if you love to play games on your tablet, stick with the Nexus 7. Google's tablet also has slightly better battery life. Taking all this into consideration, Google's Nexus 7 seems more rounded package, so it maintains its Best Buy award, while DELL Venue 8 Android is not far behind.
Chris Finnamore