Want to watch your favorite cooking show while you're frying? or want to download a new recipe for your menu? You are in luck, designer Dragan Trenchevski comes with a concept for making all of these possible via Electrolux Mobile Kitchen. A touchscreen laptop, 4-tier induction cooking element and a cutting board rolled into one. 
The lid is actually a touchscreen laptop where you can follow step-by-step guide on your favorite cooking videos or download your favorite recipe while cooking. It also includes the basic features of a laptop such as web camera, bluetooth, wifi, speaker and a microphone.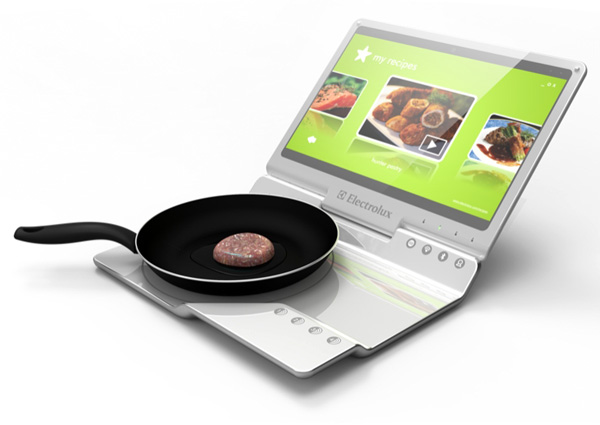 The surface is where you can actually cook, thanks to its 4 tier induction cooking element powered by a large battery. And the sleek and efficient cutting board is conveniently located on its side where you can pull it out should you need to do some chopping, cutting and slicing.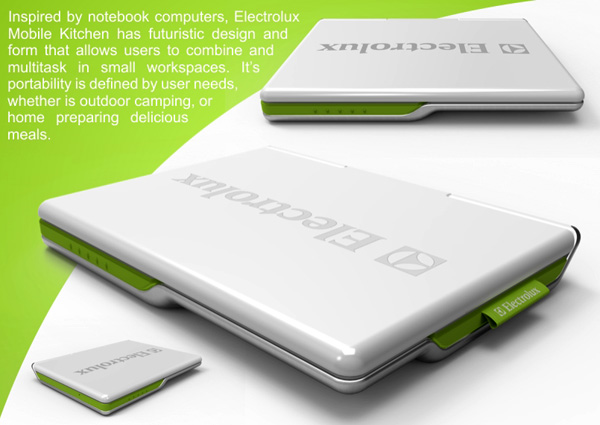 FUTURISTIC DESIGN

MULTI-FUNCTIONALTOUCHSCREEN LAPTOP

INDUCTION COOKING
TECH SPECS
EFFICIENT CUTTING BOARD
Though there are some questions with regards to the efficiency of these gadget, it will still be a valuable addition on making our life easier. Should it be launched and all issues will be resolved, this laptop will be perfect for camping and outdoor activities. A new travel buddy that can really provide you with a fresh cooked meal.
Photo and Article Source: Yanko Design