EVO15-S: Origin's New Thin and Light Gaming Laptop
Origin has a released its thin and light gaming laptop which will give other gaming laptops a run for their money.
Introducing the EVO15-S. This laptop is powered by Intel® Core™ i7-4710HQ Processor with NVIDIA® GeForce® GTX 870M 3G GDDR5 graphics with a whooping 16GB DDR3 Memory which will it make it "lag-less" even with multiple applications are running.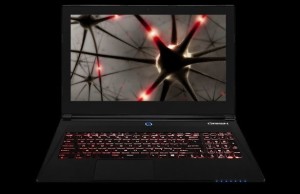 As for its storage, Up to dual 128GB SSDs in RAID and a 1TB storage drive will ensure fast access to any files and experience lighting fast game loading.
Take a look at this new badboy on the video below: