Are you worried about the performance of your PC? Just take a look at this article and find the best way on how to clean up your windows registry. At first, you cannot clean a PC registry without knowing what a registry is, what it comprises of and what it is used for. So let's start by…
Defining a PC registry
A PC Windows Registry is an uncountable batch of files containing information about almost everything that occurs on the computer, starting from programs installations to web visits to driver information and some more other essential programs, like DLLs e.t.c. Windows registry also serves as a small helper program that allows some other programs installed on the PC to run perfectly, in short it's the blueprint of all that goes on your computer. A registry may contain hundreds or thousands of entries, and mostly new entries are created all the time. As it fills up with information, the registry may cause a computer's performance to be altered. One problem is that Windows never removes registry entries, even if a program has been un-installed, as most un-installers aren't able to effectively remove their own registry keys. And as files are moved around and programs are uninstalled, some registry keys point to programs or files that no longer exist or are located elsewhere.
Well you can actually remove this entries although not totally but even with the small percentage removal you have done, you can bet that your PC performance will be much better than that which it was before you did the registry cleaning thing .
Now let's take a look at how to go about this delicate job, Please note that before going about doing this kind of delicate adjustment, you must back up your registry before proceeding.
How to clean your PC's Windows Registry
Start menu > Run > type >regedit.exe, As easy as the program is to access, it's somehow difficult to use because any mistake made can make your PC end up not booting again, because registry entries have long, oblique names that don't say much about what they represent to the extent that even the most brilliant and fastest Guru's could not tell what a registry is pointing to.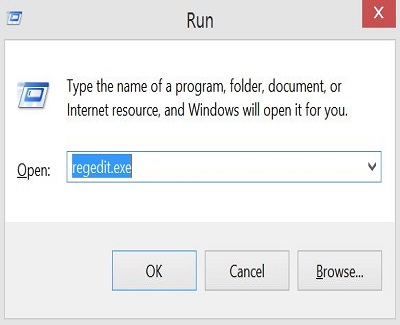 So i tell you, this is so delicate to handle so all you need to do is to get a third party program to do the rest, yet you need to choose from many of these program go to site like CNET or PCworld or you could even Google it and you would get a lot of them just take a look at the registry, if possible back it up before it's been worked on so as to see the ones deleted and the ones left because of next time.
Before you start to run the program you've chosen, make sure you close all other open programs, as well as those running in the system tray, next to the clock in the bottom right corner of your screen. Follow directions closely: Most of these cleaner programs are very intuitive, sometimes starts first by scanning the registry for errors and then giving choices to fix the broken entries, but you may miss an important step or warning if you click too fast in trying to speed up the process so take it easy while it work.
* Do not use programs that automatically work by deleting registry entries or else you end up losing even   vital registry entries
*Do not do this more than once in a month.