HP Stream 11: Seamless laptop with great performance
The recent trend in mobile computing seems to favor not just performance but styling as well. Formerly, people would have to choose between style and performance as these two won't like meet in the middle. But then the market has been changing a bit and the balance between performance and styling gains real importance this time. Take for instance HP Stream 11. This laptop is not all shows with it funky and modern appearance, it does have some grunt under those beautifully sculpted exterior.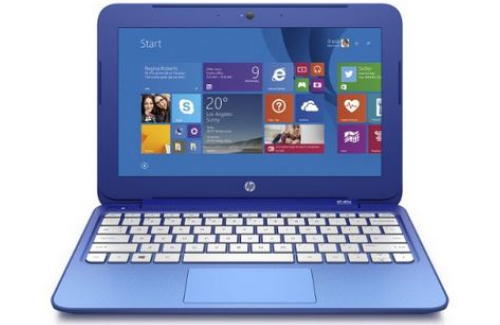 Style
HP Stream 11 stands out from the crowd with its flamboyant bright purple casing. The wrist rest has subtle-polka dot pattern. Which gets lighter from top to bottom. This isn't as distracting as it sounds and the whole thing is sturdy made. Seamless, this is the one word that can best describe the HP Stream line. Well, if you look at it, the word stream would really remind you of a fluidic, less intrusive design. That's exactly how HP perceived this model and it works like charm even how many times you look at it. The design is quite captivating and would really stand out when placed side-by-side with its competitor. Or maybe it's just the color or perhaps it's on how it was integrated into the design, it simply works.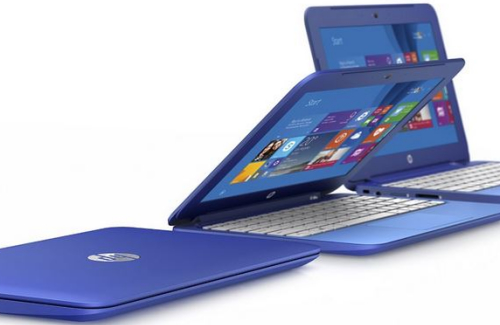 Performance
HP's Stream 11 is not all show. It has enough punch to keep along with your daily grind. It starts with the CPU. With 2.16 GHz, dual core, Intel Celeron processor, it surely won't blow your mind altogether. But the thing is, it performs with high enthusiasm each time. It does not feel sluggish or comes with so many hiccups every time you click something. But the overall performance was not entirely up to its CPU as this machine comes with 2 GB DDR3L SDRAM with 32 GB Solid-State Drive. This combination enables the machine to command enough performance while not really digging holes in your pocket. Yes, that 32 GB worth of SSD won't feel much these days but your purchase comes with 1TB OneDrive Cloud Storage for one year. Display duties are taken cared by Intel HD Graphics which then projects it into its 11.6 inches screen with 1366×768 pixels. It comes with Windows 8.1.
Additional information you may need
This is a fan-less system which means it won't need additional power to dissipate heat. This also means you can have quite moments while using it. And although without a fan, you don't have to worry about heat buildup as the chassis and casing combination seem to work in tandem to dissipate heat and it does so quite perfectly, even after hours of use. It weighs 2.8 lbs which is lighter than some of its competitors. Its battery can power the device for straight 8 hours from a single charge, thanks to its fan-less system. It covers all the other basics like having 1 USB 2.0 port, 1 USB 3.0 port and wifi 802.11bgn for its connectivity.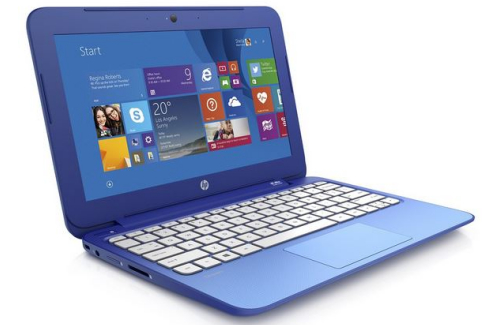 Conclusion
As a conclusion of our HP stream 11 review, this 11 inch laptop got all of it. Stylish, light and efficient this is what HP Stream 11 is. This seamless laptop can certainly handle everyday tasks wherever you maybe, thanks to its 8 hours battery life and portability.