If you're a fan of smaller system form factors, Intel's NUC is among the best choice these days. Next Unit of Computing, aka NUC, is a fully functional computer that can fit the palm of your hand. With its 4-inch by 4-inch board, this system could be the smallest there is on the market. This may not look like much this kind of system can fit multiple configurations. And given its size, space is not really a problem. Recently, Intel introduced their latest take on this form factor.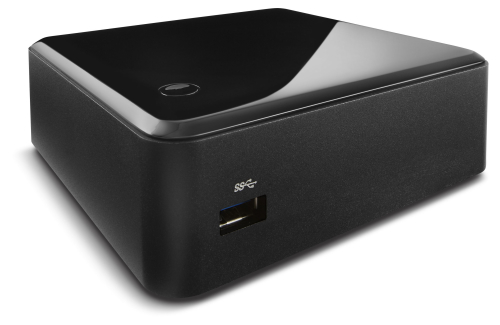 The new system features 14-nanometer, fifth generation Core product which will also be offered on laptops, PC and even all-in-one systems. With TDP of 15 watts, this system is quite frugal for long term use. As 15W is not really suitable for fanless systems without increasing size thus the NUC comes with a fan for its i3, i5 and i7 configurations. It supports up to HD 6000 graphics. Connectivity options come in the form of gigabit Ethernet port, two USB 3.0 ports, a micro-HDMI and a mini-DisplayPort which supports a full 4K implementation.
It comes with mini-PCIe WiFi card and two modules of memory. Users can even add a 2.5-inch drive to the device through the same SATA port. In the i5 model packaging, the dual band dual stream AC-7265 is bundled onboard as a pre-soldered M.2 1216 package.  The module itself is offering lower power consumption than the AC-7260 which is what can be seen in the desktop space from the past year.
With this development, we can easily see that the future of modern computing tends to become even smaller. Better performance can even come from system-on-chip implementations. For that, we can expect smaller packages that boast desktop-like performance by the next years.