Most people thought that Apple will be unveiling their next MacBook Pro this season. But the thing is, it was another 'pro' that was introduced to the public. This time, it is the smaller, yet equally capable, 9.7-inch, iPad Pro. With the growing the interest over better mobility options these days, it might just be the right time for Apple to widen their reach it this segment.
But what really separates the new model over their previous offering? One very focused area for tabs and smartphones is their display capacity. Thus the Cupertino Company put some huge effort into making this new iPad's screen way better than their previous units. Yes, it has the 12.9-inch iPad Pro's display, which is really not a downside. But, underneath this same screen is some tweaks that the company said helps improve the overall display. First, it is supposed to have 40% less reflective than the iPad Air 2, 25% brighter than the iPad Air 2 and has 25% more color saturation than the iPad Air 2.
Touted as True Tone display, this technology is supposed to "measure color temperature of ambient light and adjust display to match". Apple devices are known to have high quality displays and this device was supposed to have an even better one.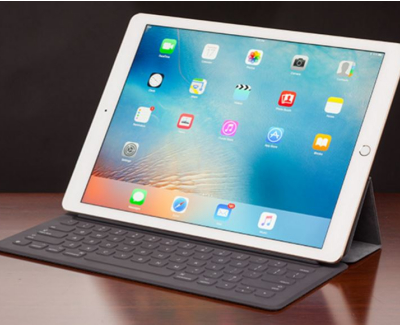 But could it be a real game changer? Can it really replace a laptop as the company trying to imply? The iPad Pro 9.7 boast some nice power under the hood. It powered by Apple's A9X Chipset which should improve sensor performance. It comes with a 2.26 GHz, Dual-core CPU, codenamed Twister. Graphics unit comes in the form of PowerVR Series 7 with 12 cores to boot. Storage space can either be 32, 128 or 256 GB, and in Apple's fashion, there's no memory card slot if you want to consider expanding the storage space. Also, it comes with two cameras: 5 MP front and 12 MP at the back.
And the verdict? Well, we all know how smartphones have made our world smaller, this new iPad Pro will do just fine with the casual browsing and emails. And it comes with an optional Apple Smart Keyboard magnetic dock for added productivity.
Overall though, with the apps limited by Apple Store and without a mouse for faster interaction, you might still want to hold on to your good old laptop.
Related story:
Apple Introduces 9.7-inch iPad Pro