The Lenovo ThinkPad Carbon is one of the most businesslike laptop in the market today. Offering enterprise-grade features that even Apple's branded laptop lacks. For one, it has an integrated 4G adapter, you won't be left scouting for a Wi-fi hotspot or faffing with smartphone tethering.
Then there's the fingerprint reader, now tucked to the right of the keyboard rather than on the palm rest as on previous Carbons. Intel's vPro technology lets IT departments remotely secure a stolen laptop, and unlike Apple's highly nickable MacBook Pro, the X1 Carbon comes with a security lock slot, so you can bind it to your desk or a sales stand. Wit a top-end Intel Core i7 processor and 8GB of RAM to play with, we had high expectations of the X1 Carbon. Evidently thermal throttling holds back the processor during sustained periods of peak load so don't bother with the upgrade from the Core i7-5500U to the i7-5600U.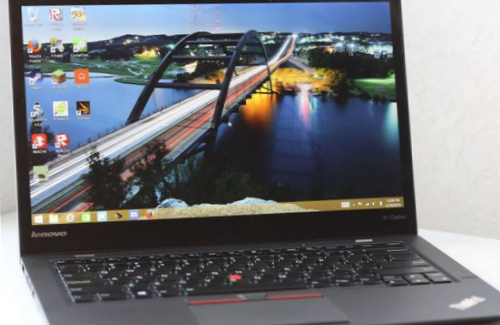 It was a shame that the ThinkPad's battery ran dry almost two hours sooner than the MacBook Pro's in our video test, but it was no surprise since its battery is 50Wh, compared to the Macbook's 74.9Wh.
The laptop has a reassuring solidity, yet, despite boasting a bigger screen than both the MacBook Pro and the Asus ZenBook, it's at least 100g lighter than both. The relatively lightweight power brick doesn't add undue bulk. The rubberized lid of previous Carbons was easily scuffed, so we're glad to see a full metal shell on this third generation model.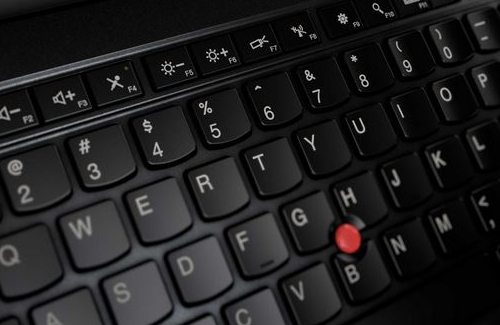 There's little to fault on the inside. The keyboard is well-spaced, with plenty of cushioned travel under each of the keys and a lovely big Enter key. Slap bang between G, H and B keys you'll find the trademark Lenovo trackpoint, but those who preferred trackpad will find it flawless, with a delicate clunk to confirm that a click has been registered. While it's not as sizeable as the MacBook Pro's touchpad, there's not a great deal in it.
It's also less of an issue, because this high-end variant of the X1 comes with a Quad HD touchscreen. It works perfectly, flicking through the Start screen or a webpage is a beautifully smooth. But the touchscreen coating visibly mars the display; as with previous Carbons, the screen looks like it has been sprayed with a fine mist, almost as if you're looking through a sheet of cling film.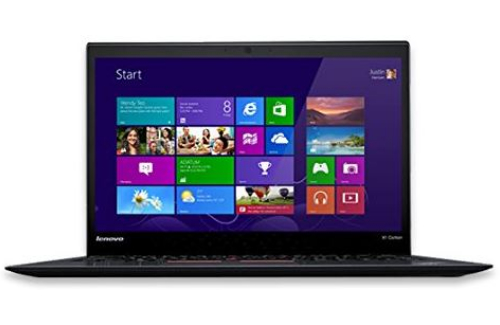 Color is another issue. Photos don't look bad in isolation, but they're slightly duller than on either of the MacBooks. For those reason, Lenovo X1 Carbon wouldn't be our choice for photography or video work. The big issue with X1 Carbon is its staggering price. Features such as 4G, a fingerprint reader and a three-year on-site warranty are significant add-ons that shouldn't be discounted, but when the MacBook Pro offers those power, a vastly better screen and longer battery life for around half the price, we can't endorse spending this much on the ThinkPad.