Just lately, there has been huge news about the tablet getting more and more market from the conventional laptop. Well some people prefer getting a tab for some jobs and it get very attractive in every generation for this computer. And Microsoft has been taking their view for this growing market and resulted to Surface Pro tablet, a so-called laptop replacement. As this market is getting bigger, accessorizing it is getting more exciting.
This time, Microsoft goes Italian. Home style and art, Milan was the place of choice for the company to bring style and form into one device. But what's about the Signature Type Cover? To start off, this cover goes with the price of $159.99. But some people started to wonder if what they'd get other that protection from the usual scratches.
The center of Signature Type Cover is its Alcantara texture. This material is frequently found in car interiors as a high-end textile. This suits the Signature Type Cover perfectly as this kind of material gets darker over time but doesn't throw any of its softness along the process.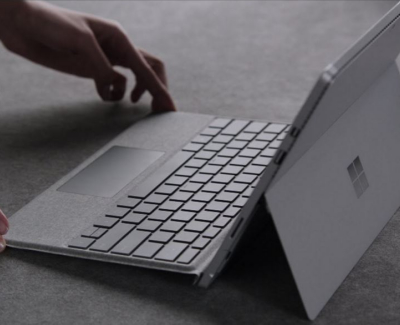 Then there's the keyboard. It is specially designed in order for the users to type with ease and precision every time. It has decent amount of space between each key so that the user doesn't feel constrained while typing. This is actually a full Windows keyboard layout with media controls, screen brightness buttons, and a right click button. Further, the cover features a very precise glass trackpad.
Some prospective buyers might think that this will simply add to the bulk and weight. Fortunately, the Signature Type Cover is very light tipping the scales at around 285 grams. Now, if you're looking for something to accessorize your Surface Pro, something that can be both elegant and functional, this must be on your list.