The competition to have the best computers has been quite interesting lately as more and more choices are made available for the users. The news about new Chromebooks may have benefited consumers but not the companies like Microsoft. The software giant has now seen the emergence of a new competitor. With that, a strategy to counter the act becomes a must.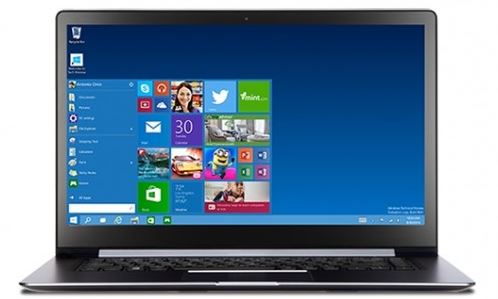 For this reason, Microsoft has been very busy with its collaboration efforts with several computer manufacturers. This news is not actually new as it has been circulating for quite some time now. Ahead of its Windows 10 release, Microsoft announced that it will have its own set of two Windows 10 laptops. These machines were intended to compete with better prices and to go head-on with Google's Pixel Chromebook.
The plan was to design a machine that would cater the "basic" needs of most users. On average, most users simply wanted to surf, do some office stuff and social media. These activities do not really need complicated hardware and even for its OS. The simplicity of software design is the main ingredient to make these machines work better than their price really.
On one of the machines, Microsoft intended to use Intel's Bay Trail platform processor for this 11.6-inch laptop that would come with flexible options for its productivity. The design will be catered by Taiwan's Elitegroup Computer Systems (ECS). The second machine, a notebook for personal use, will be built by China-based 3NOD Digital Group Co. Although there were no specifications that were released by the software giant, it was scheduled to be available for the market by the middle of this year.