MSI Introduced 2 New Gaming Laptops with 3K WQHD
MSI announced its 2 new gaming laptops recently with 3K WQHD. The GS60 Ghost Pro and the GS70 Stealth Pro. If you are looking for a gaming laptop that can satisfy your thirst for graphics then this must be it.
"The GS70 Stealth Pro and GS60 Ghost Pro 3K are the epitome of portable gaming notebooks," "We've packed smoking speeds, deadly graphics and amazing customization power into feather-like notebooks that will withstand any challenges during the heat of battle." –  Andy Tung, President of MSI Pan America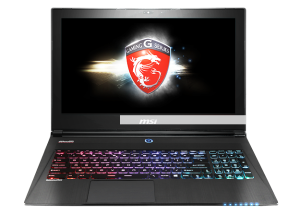 The GS60 Ghost Pro measures 15.35×10.47×0.78(WxDxH). with 15.6″ screen and a whooping 2880×1620 resolution and 16:9 aspect ratio enough to make your game surreal.  among its features are: 802.11ac Wi-Fi, three usb 3.0 ports, 720p HD webcam, Killer E2200 Game Networking, SD card reader,  two Dynaudio Tech speakers + a subwoofer and steel series full-color backlit keyboard.  Below are  some of its specs:
Processor: Intel Core i7 4700HQ
Memory: 16GB DDR3L-1600
Graphics: Nvidia GeForce GTX 870M
Storage: either of the following: 128GB mSATA + 1TB HDD, dual 128GB SSDs in a RAID 0 + 1TB HDD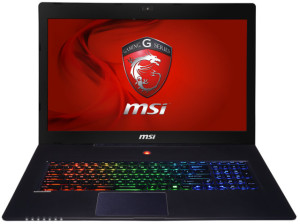 The GS70 stealth pro has the same features with the GS60 but some minor differences such as: 17.3 screen size with 1920×1080 resolution,  an option for three 128GB SSDs instead of two and an extra usb 3.0 port making it a total of four.
for more info visit the MSI website: msi.com