The new HP Spectre: World's Thinnest Laptop
If you thought that laptop will not get even better, then think again! HP's new laptop simply proves that laptop manufacturers are still looking for ways how to improve the laptop that we know and used today.
Unveiled last April 5, HP claims that their new Spectre laptop is the world's thinnest laptop.
HP's new laptop measure less than an inch (0.41 inches) thick. Which simply means that it is slimmer as compared to the top of the line laptops today:
Razer Blade Stealth (0.52 inch)
Macbook (0.52 inch)
Dell XPS 13 (0.59 inch)
Macbook Air (0.68 inch)
The new Spectre laptop looks like a general purpose laptop, with a sleek designed and a 9 hours battery life (?). It has the 6th generation Intel core i5 or i7 processor and a 13" HD 1920×1080 resolution display. The processor used in this laptop is worth noting, since majority of super thin laptops nowadays uses Intel's Core M processors which is optimized for mobile performance rather than of that desktop-like performance.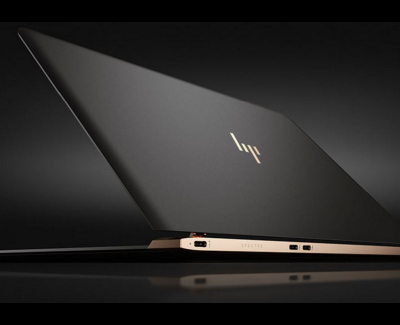 The new HP Spectre is as simple as it gets. It doesn't include detachable screens or keyboards, or twisting and turning to be serve as a tablet. But due to this simplicity it adds elegance that can be rivaled that of an Apple Macboor Air.
If you want to pre-order, you can do so on April 25 for $1,169.99. It is expected to be available for the public on May 22 with a price tag of $1,249.99.
Learn more about this new laptop here.