A new keyboard concept by Apple
Thinner is better. That's the thing of the present. It is because thinner devices can be lighter and can pack more capable specifications compared to conventional designs. One interesting area in computing that has been receiving a lot of attention lately is the keyboard. The reason for this is the fact that conventional keyboards require a travel distance thus making it thinner might not be very viable. But how about touch screens and virtual keyboards?
This approach has worked with many smartphones but the thing is, this might not receive the same reception especially for heavy users. The ergonomics might not even fit for fast typing. But Apple has proved many times that the zero travel keyboards, if properly designed, might just work as perfect.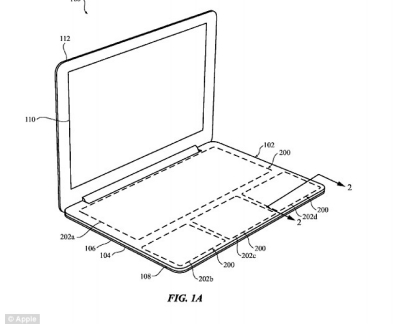 Apple has done this approach recently through its MacBook with its "Force Touch" that relies on haptic technology. The systems monitors whether the user meant to glide or press down. This same technology might be used for the company's new take over the ordinary keyboard. This would mean that instead of the user having to press keyboards, it might instead have a flat surface to type on.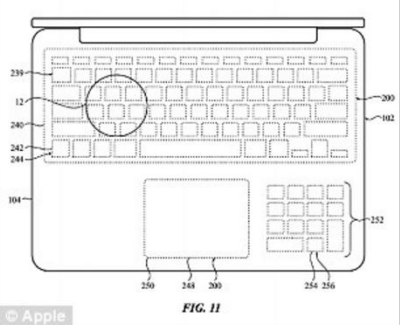 The said invention was tagged "configurable, force-sensitive input structure for an electronic device". This technology is a sign that the old keyboard interface might be up for some great overhaul this time around. But there have many patents that Apple has filed from the past years that didn't actually have a go signal for mass production. But with the trend demanding thinner internals, this might turn into reality.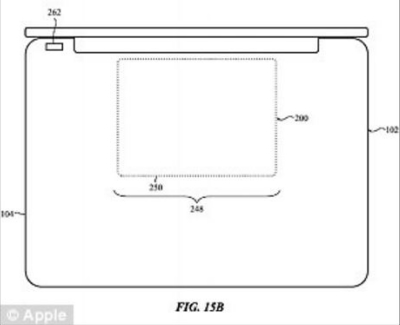 Related Story:
Is Apple set to kill off the keyboard?