ROG Strix GL502: ASUS' new gaming machine
Asus is known to produce very competitive devices that conquer the gaming scene with greatness. For such, this tech company has become a go-to choice for those who wanted more from their machines. And to further give their customers better and wider choices, the company came up with a new compact gaming laptop with is thin dimensions which sports a 15.6-inch form factor. And yes, it still packs a lot of punch even with this very minimal space.
The machine is ROG Strix GL502. It comes with a very capable Core i7 CPU boasting the new Skylake generation chips. Graphics duties can be cranked up to Nvidia GTX 980M with either 4GB or 8GB dedicated video RAM with GDDR5 technology. It comes with a 15.6-inch display with IPS technology for better viewing angles all around. Users can opt for either a 1080p or 4K non-glare screen. As modern games can be quite demanding, the GL502 can cater up to 32GB of system memory. Storage-wise, you can choose to have up to a 512GB NVMe M.2 SSD.
Exterior features seem to be as interesting as this Asus notebook comes with a slick façade with black with orange trim. All of it is kept in a very slim 23.5mm thick body.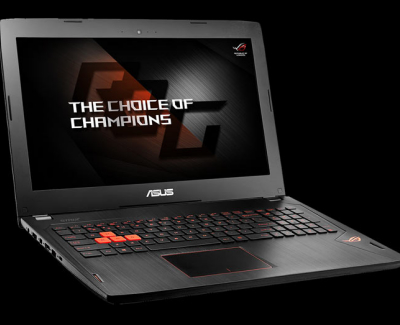 And you may wonder if how this machine will deal with tremendous amount of heat. The Strix GL502 will be kept cool by its 'dual thermal design'. This machine benefits from Asus' smartly crafted cooling system that sports copper heat pipes with a pair of fans which cool the CPU and GPU separately.
Other features worth noting is that that if you do choose to have the top-end graphics option, the GTX 980M, you will also receive Nvidia's G-Sync technology on board. This piece of tech prevents stuttering of your frame rates. Also, this machine comes with Asus GameFirst III software that allows its users to have priority over network traffic thus ensuring games or any apps have more from your precious network bandwidth. Pricing is yet to be announced.