A new malware threat could wipe your hard drive when you search your PC for it, according to the Talos security labs team at Cisco Called Rombertik, this virulent strain of malware is spread via spam and phishing emails, and installs itself in your browser to steal your banking logins and other sensitive data. Worst of all, Rombertik has been designed with a "nasty trapdoor", the researchers said. The malware checks to see if its code has been analyzed or read; if it has, it destroys the master boot record on your PC. It will then restart your computer, but the reboot process will get stuck at a screen reading "carbon crack attempt failed". You'll need to reinstall your operating system to get your PC working again. If Rombertik can't wipe your boot record, it will settle for encrypting all the documents and other files in your home folder.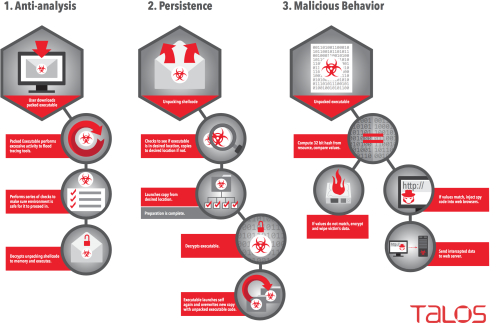 How will it affect you? With researchers already on the case, you hopefully won't fall foul of Rombertik, but if you do, the risk is more likely to be to your browser data than your hard drive. The advice to avoid such attacks is the same as ever: don't open attachments or links in unexpected or dodgy emails, and keep your system and anti-virus software up to date. You should back up your most important files so you have a copy if Rombertik locks the originals.
This is a scary turn of events: its one thing to have hackers target our computers, but another to have them vindictively destroy our data. Cisco's experts say the malware behaves in this vicious manner to prevent it from being detected by security researchers, which goes to show the lengths to which hackers will go to get your data. So, it's essential to be vigilant about suspicious emails and links.