Due to fire and burn hazards that it might bring, U.S. Consumer Product Safety Commission release a warning for those who own or purchase Sony VAIO Flip PC Laptops (SVF11N13CXS). It is advised that if you own such model, you should contact the nearest SONY center in your area for further instructions or refund.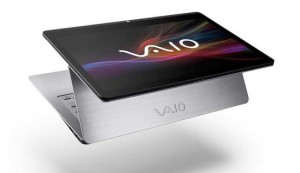 The main issue causing the recall of the said laptop model is that this particular laptop'slithium-ion battery can overheat, which in turn can cause fire and burn hazards. "Sony is aware of four incidents, which occurred in Asia, of computers overheating, resulting in units smoking, catching on fire and melting," although no injuries have been reported on such incidents. 
So if you have bought your SONY VAIO Flip PC laptop between February 2014 and April 2014 with the model number mentioned above, for around $800 USD then your laptop is consider dangerous. The battery of these laptops are Panasonic-manufactured lithium-ion battery. Other features includes, a backlit keyboard and a folding touch screen measuring 11.6- inches diagonally. The VAIO logo is etched on the outer top near the hinge.