There's a new Google Pixel Chromebook. While some users have fret over the price tag of this browser computer, but for those who connect to the web the whole day, this machine can be their best friend.
To start with, the new Pixel comes in two variants. One is a $999 Core i5, 2.2 GHz Broadwell-U, version with 8GB of RAM inside and a 32GB SSD.  Then there's the $1,299 Core i7 "LS" version running at 2.4 GHz with 16GB of RAM and a 64GB SSD. These two units come with Intel's HD Graphics 5500 GPU. Each weighs 3.3 lbs. Although the i7 variant may seem overkill, Google said developers will surely find ways to make use of this additional oomph.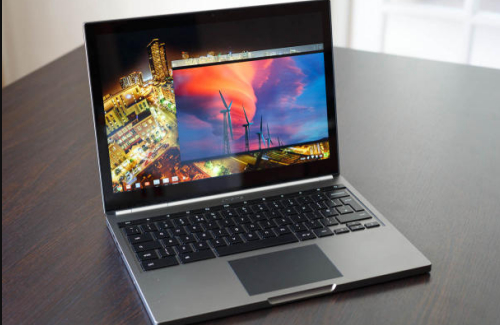 A good thing to note on these new models is that it only comes with Wi-Fi for its connectivity. No LTE version was released this time around. A Google spokesperson revealed that they found out that the majority of Pixel users opt to tether over their phones thus they chose eliminate the LTE feature. Further, it is also a way to invest the savings unto the other aspects of the machine. But overall, there are no major changes with the new computer. It still comes with the same good keyboard and with the same high-density, 2560 x 1700, 12.95-inch, touchscreen display rated at 239 ppi.
While the old pixel heats up pretty much, the new machine now features two fans and it operates very efficiently with lesser noise. But the huge improvement can be felt with its power management. Google claimed that their new laptop can run up to 12 hours before it requires recharging. Even better, it now features a nifty fast-charging mode. In a nutshell, the battery can serve you for two hours out of a 15-minute charge cycle. To fully charge the unit, it would only require about an hour-and-a-half.