Evolution is an inevitable part of any business. If a business failed to evolve then it will start to die. This fact is as well very important in the technology scene. Making some waves at times can get you where you wanted. Take for instance the KIRAbook from Toshiba. This laptop has just been updated last year and it may not be very long ago but then the company set another update to conquer the market better.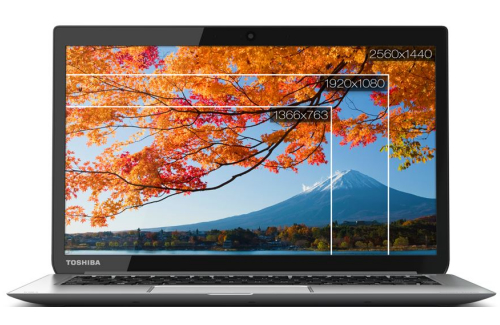 KIRAbook is a known name in Japan and one way to make this status last is by upgrading some bits on the hardware. To start with, the new KIRAbook boast an upgraded high-performance, fifth-generation Intel Core i7 processor. As with the former KIRAbook generation, this generation of will arrive with a PixelPure LED backlit Touchscreen display with 2560 x 1440 pixels resolution.
Most often, with power and graphics like this, people use this machine to edit videos and photos. The very detailed display is such a great tool when doing such jobs. For this reason, Toshiba will throw in a full version of Adobe Photoshop Elements 12 with KIRAbook. This makes it a very capable machine right out of the box. This ultrabook will come with 256GB Solid State Drive coupled with 8GB of RAM. It will come with HDMI and will feature 4K Ultra HD output.
As this will target the premium market, this laptop will come with AZ91 magnesium alloy enclosure making it elegant inside and out. Overall, this is a machine that features perfect union of elegant design and meticulous craftsmanship. Topped with high-level performance, this machine might just answer all your cravings.