In the past few months, Microsoft has been quite busy for their latest OS, Windows 10. This is probably caused by some shortcomings of Windows 8. Well, many users were amazed by Windows 7 and they did expect something even "better" from Windows 8 but the latter came short. After some time of fine tuning some nitty-gritty things, Microsoft finally "hinted" the release date of their latest software.
First off, Windows 10 will be available for free for Windows 7 and Windows 8/8.1 users during the first year of release. This should be enough time for users to finalize their decision, to stay or move away from their current OS. The pricing aspect has not been finalized yet. But if you are familiar with past Windows, you know that there will be more than one subscription package which should cater different level of users.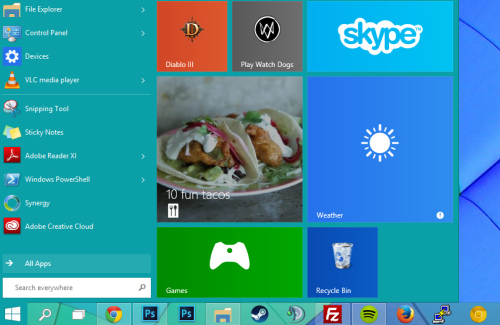 As announced last year, Windows 10 will launch "later this year". This should mean that the OS is still a work in progress. Having some negative reviews of some sort from Windows 8, Microsoft must have been dealing with lots of glitches to make things work seamlessly for their user. The Technical Preview will end on 15 April 2015.
Microsoft could have been very careful with their steps as well. As this latest OS should fit across several devices including cellphones and tabs, the company must have been dealing with lot of adjustments. This should be seen as though you are actually building a new OS from the ground up.
Further, Microsoft confirmed Cortana and the Spartan web browser will be introduced across all Windows devices. This is in accordance with their effort of build single system software for all platforms. It is expected that a new build of Windows 10 should be ready by the next couple of days, for technical preview of course. As mobile devices are quite common these days, the first build for Windows Phone is being prepared and will be available by February.