World's Most Expensive Laptop costs $1M
Laptops are supposed to be sturdy machines, capable of being carried around on public transport flights and room to room, normally given a rough time and sometimes even thrown at bed. Especially if you are a student who often do some research and carry it with you anywhere.  It's not likely you will do that to your Luvaglio notebook, if you can afford one, that's it. The "Luvaglio" is custom made to order laptop and has a price tag of $1 million, making it the most expensive laptop in the whole world.
Why the price?! It is simply because it's both sides including its interior are covered with diamonds and platinum. The specs and applications that comes with it are all based on the customer's request.
Actually, the design pattern that is complete is in the hands of the customer plus they could select and design their very own variant in metal wood, or any other finish. It will still cost the same, since the laptop's keyboard and other keys are made out of genuine diamonds. Additionally, this laptop is pure hand-made hence, you can be sure that all luxury that you want will be included as per request.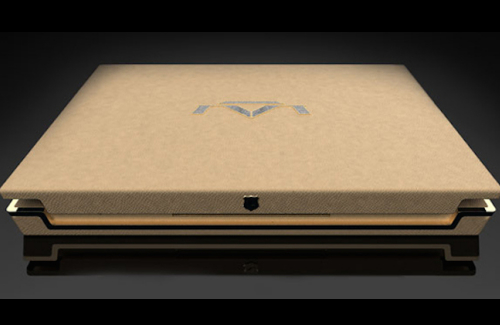 A 17-inch broad LED display with a Blue Ray drive and a specially-designed anti-reflective glare coating for clear and brighter picture are some of the feature of the standard version of this laptop. It's 128 GB will ensure you'll have plenty of space for your files and documents. Other features includes: an integrated screen cleaning device and the power button (which is made up of diamonds) acts as security identification. According to Luvaglio, "the brand is dedicated to redefining luxury in several sectors, technology being one of them." They also said that: "We have access to diamonds that are simply rare and near impossible to get hold of, so are able to offer a very embodied choice."