It's been months when the first rumors appeared on the web. And many people have been speculating on what can a Chinese company offer in terms of spec as they are literally new in the laptop market. And many have also said that the design will rival Apple's. Now, Xiaomi has revealed what their up to.
First off, during Xiaomi's event, the company unveiled a machine that could rival Apple in terms of design and specs. It is powered by Windows 10 and has all the bells and whistles that you might have wished for your laptop. Called the Mi Notebook Air, this laptop comes in two sizes. The more powerful option comes with a 13.3-inch and the other sports a 12.5-inch screen aimed for better portability. Both choices feature a slim body, a 1080p display with slim under-glass bezels, 1-megapixel webcam, a backlit keyboard, a USB Type-C charging port topped with a minimalistic metallic design in gold or silver. All of these can be had just 4,999 yuan or about $750. And that's for the top specs option.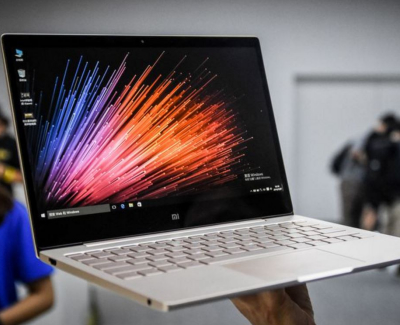 Dimension-wise, the flagship model comes at just 14.8mm thick and tips the scale at 1.28kg. It comes with an Intel Core i5-6200U "Skylake-U" processor featuring dual core with a base frequency at 2.3GHz. Graphics duties are done by an NVIDIA GeForce 940MX GPU with 1GB GDDR5 VRAM. Also, you get 8GB of DDR4 RAM, 256GB of SSD via PCIe and a free SATA slot for expansion. The 40Wh battery that comes with it might be good for up to 9.5 hours of use. And when the juice comes dry, charging can go from zero to 50 percent in just half an hour through its bundled USB-C charging kit.
Let's not forget the smaller 12.5-inch model. This one is even slimmer and lighter at 12.9mm and 1.07kg. But you have to make do with an Intel Core M3 CPU. And this unit does not have a dedicated GPU with just 4GB of RAM and a 128GB SSD via SATA. For the brighter side? This model get two more hours of battery life and priced at 3,499 yuan, that's about $520.