Best Chromebook: Chromebook Reviews
Did you resolve to be more productive in the new year? Maybe you're going to push for that promotion, or just shoot for straight A's this semester. No matter what your goals this year, you need the right equipment for the job. With power, portability, and style, Chromebooks are a smart and affordable option for your computing needs. Among these chromebooks is the best chromebook you can own.
Google's Chrome OS has been gaining popularity lately. Part of this booming popularity is the acceptance of users that indeed such OS can be as useful just like the top choice Windows system. What separates Chrome OS from Windows is the price, which is next to nothing, and the minimal hardware requirement which brings the price down in a very huge margin.
Is Chrome OS Right for you?
Chrome OS is an operating system created by Google, first announced in 2009, and designed as an alternative to the widely used Microsoft Windows and Apple Mac operating systems. Knowing whether it is going to be right for you requires a basic understanding as to what you can and cannot do with a Chrome OS device.
Note: the term "Chrome OS device" is used as the Chrome OS operating system has been released on a number of devices, including Chromebooks (laptops) and Chromeboxes (desktop computers).
What Chrome OS can do
Browse the internet. First and foremost, Chrome OS is based on the Google Chrome internet browser. As such, anything you can do with your web browser on a Windows or Mac, you can do on a Chrome OS device. You can read the news, update your Facebook page, and shop till your heart is content, and so on.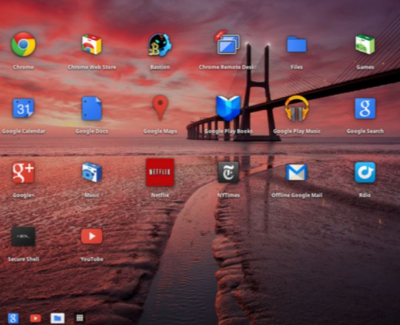 Install apps and games. As it is based on the Google Chrome internet browser, you can therefore install any apps, games and extensions found within the Chrome Web Store. The store includes thousands of apps to fulfil almost all of your everyday needs. This includes online versions of popular software such as Microsoft Word, Excel and PowerPoint, and Adobe Photoshop. You can even get your Angry Birds fix – what more could you want? For a more detailed look at some of the apps and extensions available, take a look at our Apps and Extensions page.
Keep you safe. Unlike Microsoft Windows, Chrome OS does not require you to purchase and install security software to protect you from viruses. This is one concern that you simply do not have to worry about any longer.
Remotely access another computer. The Chrome Remote Desktop app lets you use your Chrome OS device to take full control of any other computer (so long as you have the password, of course). This can be great if you have a desktop computer at home and need to access it whilst out and about. It can also be handy for those times when you just can't find the app you need in the Chrome Web Store, but have it installed on a Windows or Mac computer instead.
Update itself. There is no need to worry about keeping your operating system or any of your apps up to date – Google does it for you. Chrome OS updates download in the background as you use your computer and install automatically the next time you turn it on. It's that simple. Additionally, Google promises to update Chrome OS to devices for a minimum of 5 years – so you should always be up to date.
What Chrome OS can't do
Install non-Chrome software. An important thing to consider is that Chrome OS is quite a limited operating system when compared to the likes of Microsoft Windows or Apple Mac. Whilst you have the entirely of the internet at your disposal, as well as the thousands of apps in the Chrome Web Store, you cannot install programs made for Windows or Mac. For instance, there is currently no compatible version of iTunes or Skype made for Chrome OS. That's not to say you cannot listen to music or video call your friends with such a device – there are some great alternatives you can use, including Google Play Music and Google Hangouts.
Run all apps without an internet connection. There is an ever-growing collection of apps in the Chrome Web Store that allow some, if not all, functionality without an internet connection. You can write documents, listen to music, read books and play some games even whilst in the middle of nowhere with no internet connectivity in sight. However, Chrome OS is primarily designed as an internet-based device and so will only live up to its full potential where you have a connection.
In short, if you're unsure whether or not you can do everything you need to do on a Chrome OS device, the best thing you can do is to download the Google Chrome browser on your Windows or Mac computer and try to achieve your tasks solely within it. Browse through the Chrome Web Store to find apps which might be of interest to you – you might not always find the exact same programs you are used to, but in most cases there are some pretty great alternatives available.

Our Best Chromebook Recommendation
Asus Chromebook Flip
Packaging
The C100P Chromebook flip comes packaged in a plain brown box, which as I understand it, is made from eco-friendly wheat straw and printed with soy ink.  I'm not sure exactly what that means in terms of saving the environment, but the resulting effect is a good one.  Once opened, it reveals minimalist packaging that securely holds the Chromebook and charger in place.  A thin getting started guide is the only other thing in the box.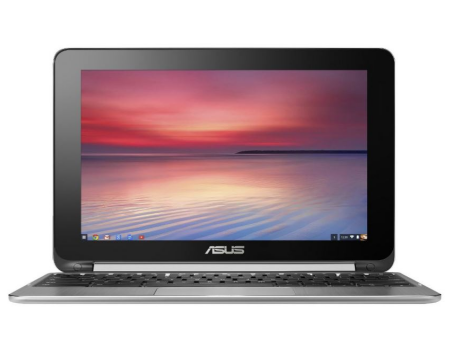 Design
Right from the start, the Chromebook Flip impressed me with its solid design.  It feels like a much more expensive piece of hardware due to the full metal body.  The thin design also gives it an upscale appearance.  The base of the device has a nice selection of ports around the perimeter along with a few buttons.  A micro-HDMI port, two USB ports, a micro-SD slot and a headphone jack are located on the right side.  The charging port, power and charging LEDs and power and volume buttons are on the left.
I found that the smaller keyboard size is noticeable, but only for the first few minutes of use, and then I get completely accustomed to it.   The hardest thing to get used to is actually the style of Chrome keyboards in general which omit things like Home and Delete keys.  More on that in a future post.  The touchpad works wonderfully and the two finger scroll is one of my favorite Chromebook features.
The long double hinge is what makes the variety of configurations possible and it works extremely well.  The screen stays at the angle you set it when in laptop mode as mentioned above, but can be easily flipped completely around to become a tablet.  Any position in between is also possible, the most useful probably being the tent orientation for watching movies, etc.  Any position beyond open 180 degrees automatically disables the physical keyboard in favor of an onscreen one.
The top of the Flip is just a bit longer than the bottom, creating an easy lip to open it with.  Opening it does take a bit of effort, particularly because there is so little to hold onto on the bottom.  There is no latch to hold it closed, however, so it's definitely better to have it too stiff as opposed to too loose.  That resistance along with the solid construction also results in almost no flex when the Flip is picked up by the palm rest when open.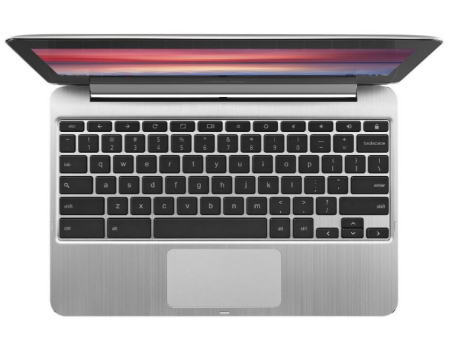 The diminutive Flip gets a slightly shrunken version of the typical Chromebook keyboard.  Separated plastic keys are set into a recessed area of the metal surface.  A flush touchpad is place in the center of the palm rest.  The actual touch surface of the keys is no smaller than an average keyboard, but the spacing is shrunken by around 10%.  The flat surface of my laptop keyboard keys (not counting the beveled edge) for instance is about 14mm, compared to the 15mm of the Flip, but the distance from the outside edge of the "a" key to the outside of the "l" key on the Flip is 154mm compared to 170mm for the laptop.
The screen is perhaps the only area that visually belies the inexpensive price of this device.  The 10″ display is set into a 12″ frame.  The result is a nearly 1″ border surrounding the viewable area.  A 10′ display isn't terrible, but filling up slightly more of that real estate would be fantastic.  The 1280 x 800 resolution is not industry leading by any means, but it is clear and bright.  Although it dims when viewed from the side, it does have quite a wide viewing angle.
And let's not forget that the screen is a touchscreen, which is very unusual for a Chromebook, especially in this price range.  Of course, the ability to flip that screen into tablet mode is the most eye catching feature of the Flip.  Once it's in tablet mode, the physical keyboard is disabled.  It functions just like a tablet, with an on-screen keyboard popping up when necessary.  Holding a tablet with my fingers pressing the keyboard was a little disconcerting at first, but again was easy to get used to.  In tablet form the Flip is responsive and easy to use, but suffers from the expected lack of true tablet applications; some web pages work well when using only touch and some don't.  A good example is the lack of a decent e-reader app, something that many people use a tablet for all the time.
Performance
The processor is the other area that looks like it suffered under budget constraints, but this one is even less noticeable in my opinion.  On paper, the performance of the C100P is near the bottom of the pack for the current crop of Chromebooks, most likely due to its quad-core Rockchip processor.  More expensive models with Intel or NVIDIA Tegra chips are quite a bit faster in nearly all benchmark scores.
The processor may yield some advantages in battery life as well.   The official battery life is stated at 10 hours and independent tests have backed that number up.  That puts the Flip near the top of the heap for Chromebooks and laptops.  Chromebooks in general have impressed me with their battery life and the Flip is the best I've seen.  A charge at night is guaranteed to get me through the next workday, and I haven't even considered having to take a charger along in my backpack.
I'm just not sure that performance specs really matter in this segment, though.  The Chromebook interface is simply not built for the kinds of applications where processor power is the primary concern.  Sure, games and image editing are available via apps and browser services, but nothing like the programs that require robust processors on a PC.  A Chromebook is best suited to browsing, word processing, email and the like, and even my 2GB Flip handles that with no problem.  I've had a dozen windows open without any noticeable decrease in speed.  The lack of Chrome memory issues that I see regularly on the PC is a welcome change, however.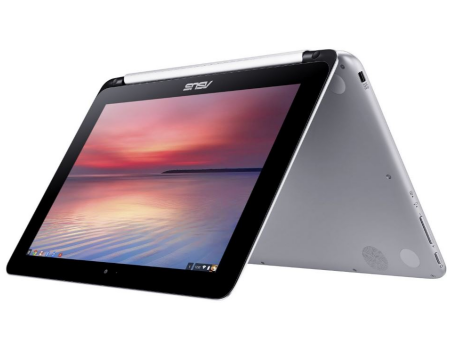 Final Thoughts
After using the Chromebook Flip for a week, I'm pretty well sold on it, but not for the reasons that made me buy it in the first place.  I bought it for the Flip.  I expected the Flip to be an unworthy tablet competitor to my 10″ Note, but one with the ability to transform into a laptop.  Instead, the Flip has picked the fight with my laptop, using its lightweight portability and ability to transform into a tablet as effective weapons.  The look and feel of this little Chromebook just seem to have me picking it up at a lot of times that I would otherwise use a full-fledged laptop.  The small size is somewhat of an issue, but I really didn't expect a 10.1″ laptop to be any bigger.
Yes, I am making a distinction between Chromebooks and full-fledged laptops.  The Chrome OS simply does not offer all that a PC operating system does.  True, there are lots of apps available can do many of the same tasks as on a PC, but almost always with a much more limited set of tools.  For the day-to-day reading and writing that compromises most of my PC use, however, the Chromebook is just fine.
Almost as alluring as the 360 degree screen is the $229 price tag for the 2GB model and $249 for the 4GB.  That price is excellent for a metal bodied Chromebook and it's very good for a 10.1″ tablet.  That it can fill both needs is an added bonus.  The trade-off is in performance, but I think Asus was wise to make that trade.  Having the speediest Chromebook just doesn't make that much difference.  This little Chromebook is an excellent value.
Chromebook Comparison Chart
Name
Price
Features
Amazon Rating
ASUS Chromebook Flip
As low as
$259.00

Rockchip 3288-C Quad-Core 1.8GHz processor
4GB RAM
16GB eMMC Storage
10.1" Screen
1280x800 Resolution
★★★★☆
Lenovo 100S Chromebook
As low as $187.90
Intel Celeron 2.1GHz processor
2GB RAM
16GB SSD
11.6" Screen
1366x768 Resolution
★★★★☆
HP Chromebook 11
As low as $160.94
Samsung Exynos 5250 Dual 1.7 GHz Processor
2GB RAM
16GB SSD
11.6" Screen
1366x768 Resolution
★★★☆☆
HP Chromebook 14
As low as $328.00
NVIDIA Tegra K1 1 GHz Processor
2GB RAM
16GB SSD
14" Screen
1366x768 Resolution
★★★☆☆
Toshiba Chromebook 2
As low as $251.00
Intel Celeron Processor N2840
4GB RAM
16GB SSD
13" Screen
1920x1080 Resolution
★★★★☆
DELL Chromebook 11 (2015)
As low as $199.99
Intel Celeron N2840 Processor
4GB RAM
16GB SSD
11.6" Screen
1366x768 Resolution
★★★★☆
ASUS Chromebook C200
As low as
$194.00
Intel Celeron Celeron 2.1 GHz Processor
2GB RAM
16GB SSD
11.6" Screen
1366x768 Resolution
★★★★☆
Samsung Chromebook 2
Samsung Exynos 5 Octa 5800 1.9 GHz Processor
4GB RAM
16GB SSD
11.6" Screen
1366x768 Resolution
★★★★☆
Chromebook Recommendations
Lenovo 100S Chromebook
Google's Chrome OS has been gaining popularity lately. Part of this booming popularity is the acceptance of users that indeed such OS can be as useful just like the top choice Windows system. What separates Chrome OS from Windows is the price, which is next to nothing, and the minimal hardware requirement which brings the price down in a very huge margin. Now, Lenovo's 100S Chromebook is offering such proposition. Does it deserve your attention?
Portability
This laptop is small enough to be carried around. The device weighs 2.6 pounds (1.2kg) making it easier to carry anywhere. Dimension-wise, it measures 11.81 x 8.23 x 0.78 inches. It comes with an 11.6-inch display which offers enough width for the usual stuff that you would being doing online. And when it comes to overall portability, battery capacity is an important matter. This computer comes with a 34Whr 6-cell, battery.  This is often enough for 8-9 hours for those casual online tasks but if you really push the computer to its limit, a 6-hour cycle from a single charge is still possible with medium setting on the screen brightness.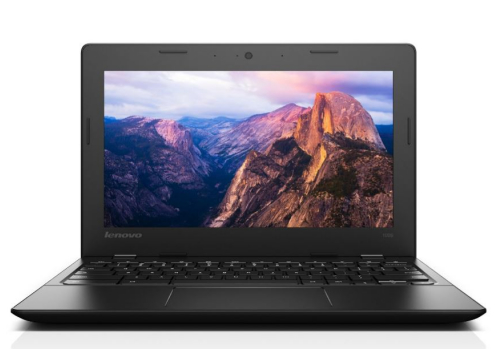 Memory and CPU
As stated above, Chrome OS can work with minimal hardware requirements. The 100S comes with Intel Celeron Processor N2840 (2.16 GHz 1333MHz 1MB). This is actually more than enough for what it is intended to. This results to fast loading and fast startup for your apps. It is then couple by a 2 GB RAM. This may be enough for the usual things, like opening your web browser. But when you really push it further like opening multiple tabs in Chrome, you will notice some lags when switching. With modern websites using videos and animations, it takes a toll on the RAM. But you may upgrade the system to have a total of 4GB.
Display
There's nothing very magical here. It's just the basic 11.6-inch, 1366 x 768-pixel screen. Also, the brightness level is not very high as well topping at 244 nits. Yes, it's not particularly stellar but this brightness level is actually better than other choices in this genre in the same price bracket. Also worth noting, the screen offers enough clarity but colors are quite off bordering to being washed. But overall, it still offers a good viewing experience.
Storage, connectivity and ports
The Lenovo 100S comes with a 16 GB SSD and is expandable through its built-in SD card slot. Yes, it's not very huge but it gets the job done. Connectivity options come in the form of Wi-Fi 802.11ac together with Bluetooth 4.0. It has covered all the basics like having two USB ports, one supports USB 2.0 and the other makes use USB 3.0. It as well has Audio Combo Jack and a 4-in-1 Combo Card Reader and HDMI™ port.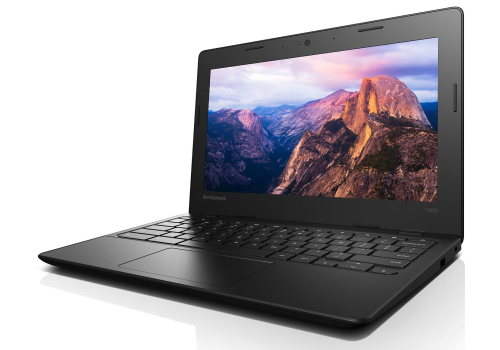 This laptop is not best in term of design, although it has a nice touch to it, or does it have the best hardware specs. But with all the basics covered and with a very competitive starting price, it should be enough to entice consumers to try out a Chromebook.
HP Chromebook 11
There are times that you think you are likely to use more internet based applications than the usual stuff like a word processor for example. And these days, things are getting more internet-based really than before. Take for instance cloud storage or Facebook. These sorts of stuff works without needing complicated things, only minimal software and hardware requirement would do. For that, Chromebooks have been developed to cater users of this level. And if you're thinking of buying one, here's one good example: HP Chromebook 11. Here some point you need to ponder.
The specifications
The HP's Chromebook 11 comes with very minimal hardware. It is powered by Exynos 5250 GAIA clocked at 1.7 GHz. RAM comes in the form of 2GB DDR3L SDRAM. Storage wise, this machine has a 16-GB Solid-State Drive (SSD). There's no CD or DVD drive here, in case you're looking for one. It has an 11.6-Inch, IPS display with 16:9 aspect ratio screen, which is actually efficient for the intended use. Graphics coprocessor comes in the form of ARM Mali-T604 4-core running at 533 MHz. Battery is claimed to reach 6 hours in one go, but 5.5 hours is actually the average here. Overall, this kind of hardware will not win the speed requirements. But how can this machine be useful? It's on the software side.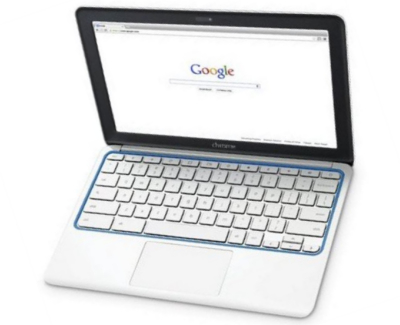 Chrome OS
Although this machine has very minimal hardware, it performs well through its OS. This is a web-based OS from Google. And how is this different? Because it does not require top-notch hardware to work. Most the work can be done online like storage. This makes things easier as it will not require large hard drives. The main advantage with this kind of approach is thinner and lighter construction. For that, it makes Chromebooks portable enough wherever you go.
Build Quality
Some people associate lower price with cheap parts. That maybe the case for other computers but for Chromebooks, it's a change. You have to take note that a part of any computer's pricing is on its OS. But in the case of Chromebooks, Chrome OS is open-source thus entails very minimal expense, if there's any. In that connection, manufacturers can still come with a beautifully crafted design with competitive pricing.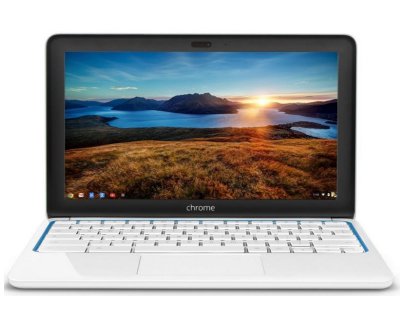 For HP Chromebook 11, it comes with a solid feel yet it is light and sturdy as well. And there's the keyboard. Some manufacturers cut corners over this but on this machine, it feels genuinely good and looks like it could take a beating. The screen is worthy of attention as well as it has IPS technology that results to rich and vibrant colors. The styling feels fresh and simple as well. It simply looks clean and is very user-friendly, even if you're just looking at it.
Further, Chromebooks might not yet overthrow the usual Macs and Windows system but it is a good alternative for those who wanted a light machine for the usual internet-based applications these days. No, it won't replace your tablet or your average computer but it will delight you with its perks at hand. For that, HP's Chromebook 11 is really worth looking into.
HP Chromebook 14
Design
When you first get your hands on the Chromebook 14, it will be hard to tell the difference from a laptop. The clamshell green type we tested is certainly a bit more colorful than what we usually expect from a Chromebook so it suitably stands out from the crowd. While looks are one thing, it's the build quality that Chromebooks tend to fall down on, but thankfully that isn't the case here. While the build is predominantly plastic, which you'd expect for a device this cheap, it still has a nice robust feel to it. There's a slight flex on the outer shell of the Chromebook 14, but it's barely noticeable unless you're actively searching for it. The similarities between the Chromebook 14 and a laptop continue when you take a look at the various ports it possess. It has three USB ports, alongside both a HDMI and a microSD card offering as well. It's a fairly standard affair, but no matter what you want to connect the Chromebook 14 to, you're fairly well covered.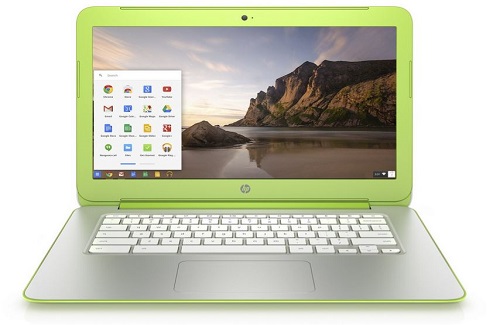 Display
Colors are often washed out on the 1920 x 1080 panel, viewing angles are poor and there's no real wow factor to it. It's by no means terrible, but anyone who has owned a higher-end laptop previously will instantly notice the difference.
Audio
Speaker placement at the bottom of the Chromebook 14 is a decidedly weird choice as it leaves songs often muffled, so make sure you keep a pair of headphones handy. Making the transition into the Cloud can be daunting, but if you're heavily involved in the Google ecosystem then a Chromebook is certainly the way to go.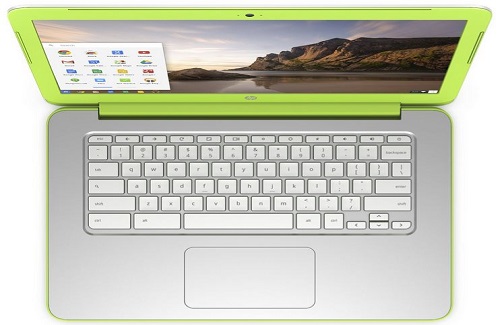 Keyboard and Trackpad
One of the advantages of a larger sized Chromebook is having access to an enlarged keyboard, a big plus here. Keys are responsive to touch and the sizing of all buttons is also decent. The lack of backlight can be an annoyance when typing in the dark, but again, it's something you can expect not to feature on a budget device. An enlarged touchpad sits just south of the keyboard and while it's overly large, it can be a bit hit-and-miss at times. Presses are occasionally not registered at all and there is a lack of control when trying to use the outer edges of the trackpad.
Specs
Turning on the Chromebook 14 reveals Chrome OS in all its glory and it's better than ever. We've previously praised Chrome for being a lightweight and highly accessible OS, but the added power of the Tegra processor and 2GB RAM means that all forms of browsing are an absolute breeze here. Opening and switching between multiple tabs is another highlight and something that smaller Chromebooks tend to struggle with. Again, internal storage is limited to just 16GB, but it's all about the Cloud here. With more apps now working offline than ever before, Chrome OS is slowly becoming a real contender for an everyday OS that you can use and enjoy.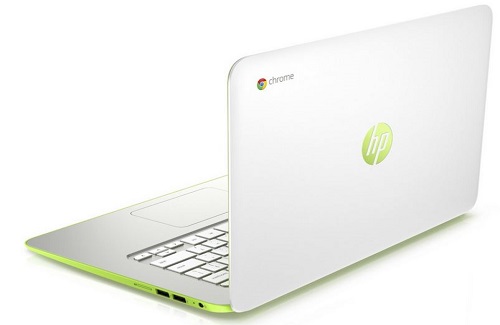 Conclusion
To keep costs down, cutbacks certainly have to be made and the two areas in which this shows the most on the Chromebook 14 is the display and speaker quality. While there are undoubted faults in the HP Chromebook 14, it's still has a powerful and versatile offering that can make the transition from laptop to Chromebook a much easier experience. Typing is smooth, using Chrome is better than ever thanks to the added Nvidia power.
Toshiba Chromebook 2
Toshiba's first Chromebook was a huge success, teaming affordability with excellent design and specs. The company returned this year with a similar-looking model but with a spec upgrade that Toshiba hopes will enable it to compete with the likes of Google's Chromebook Pixel, currently the standard-setter for Chromebooks. However, seeing as the Pixel is over three times the price of the Toshiba, it isn't a particularly fair comparison so it is really up against the likes of the Asus C300 and the Acer Chromebook 15. Taken straight out of the box, the Toshiba holds the advantage.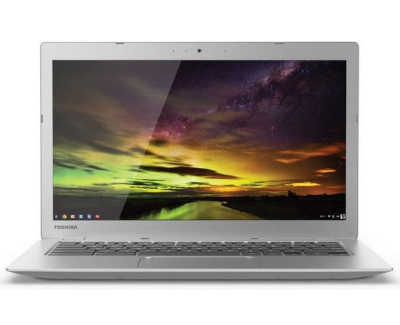 Design
It is finished in silver, much like the Pixel, but has a dotted effect that makes it look a little bit different from its rivals. We have to admit that we are bigger fans of the sleek, smooth look but the textured dots do make the Chromebook easier to hold. In addition to the improved grip, the Toshiba Chromebook 2 is lighter than its predecessor and most other models at just 1.35kg. It's also slim at 19.3mm, which makes it easy to carry around.
Performance
The one area in which it's lacking is processing power. Although it has the traditional lightning Chromebook boot-up time, it becomes a little jerky and stilted when scrolling through web pages. It doesn't majorly affect usage but is a little frustrating, especially when the main draw of the Chromebook is that the streamlined, web-based nature of the machine should reduce lag and burden on the processor.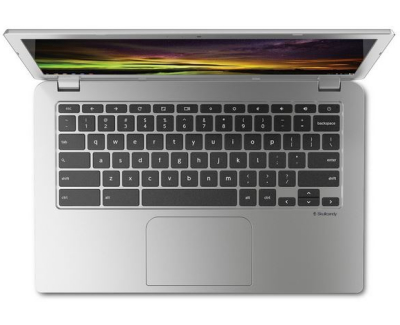 Another point that should be noted is the camera. If you are in a web chat you are going to have to choose your positioning pretty carefully as when we were backlit, we were completely silhouetted. Eventually we managed to rotate it so we could be seen but this was an issue we hadn't come across before with the other Chromebooks we've tested. If you are someone who Skypes a lot, then this is definitely something you need to consider. Using the Chromebook 2 is an enjoyable experience, although the keyboard keys are marginally too light and flat. You are sometimes left wondering whether you have actually hit one or not! A bit more resistance and feel would be very useful here. The trackpad is on the large size and pleasingly responsive to the touch. Again, this is only a very marginal issue but it would have been nice if it had sat a tiny bit higher in its housing. At least it felt secure, though, and the overall user sensation falls just short of excellent.
Specs
The Toshiba Chromebook 2 comes with 4GB RAM, which is easily enough for the average user and will also cope well with light gaming. The 16GB storage doesn't sound like a lot, but the point of the Chromebook is for pretty much everything to be stored in Google Drive so Toshiba's offering isn't stingy at all. The 13.3-inch screen also strikes a pleasing balance between size and usability, as an 11-inch screen can be too small, while 15-inch screens result in heavier machines. The screen is a gorgeous full HD 1920 x 1080 affair and the quality really shines through. It is bright, beautifully sharp and has an excellent range of colors to satisfy all users. In terms of screen quality it can be favorably compared to even the Pixel, which is a great compliment.
Verdict
The Chromebook 2 is a pretty good all-round device. The processor can be a little slow and the camera is poor at dealing with back lighting, but overall this is a nicely made machine with reasonable specs and a simply stunning screen. It may not be a good choice for the hardcore technology user, but it certainly is an attractive, reasonably priced option.
Dell Chromebook 11 (2015)
There are instances when sleek design and good looks is just only the second factor next to practicality; when ruggedness is favored over sleek design. That's what best describe the 2015 edition of Dell Chromebook 11 is. It may be not as stylish as we wish it would be but it's practical and not fussy.
The industrial design of the Dell is what sets it apart from other Chromebooks. Dell says its latest budget laptop has passed US Military standard testing, and while you're not likely to need a laptop that can survive under heavy bombing or firing, the strong build is well able to cope with the bumps and knocks that comes from everyday use.
Performance
Dell Chromebook 11's performance is well-above average. Inside it is a Bay Trail-M processor – a 2.6GHz dual core Intel Celeron N2840 backed by a 16GB storage and 4GB memory. It starts up in a matter of seconds and even with tabs that are more than 10, you will not experience any lag or slowdown. Even with this, it is still inferior with its predecessor. But this is not a big issue, since Chrome OS and fairly light browser tasks which runs on it doesn't need much power. The Dell Chromebook 11 is responsive and smooth on day to day use with a battery can last up to seven and a half hours.
Design
What the new Chromebook 11 lacks in design, it makes up for portability and ease of use. Dell Chromebook 11 is covered in a robust matte black plastic that does a great job concealing scratches and smudges, it is encircled with rubber bumpers that protect against drops, making it a tough black chunk of a laptop. Its lid can be swung back a full 180 degrees and has reinforced hinges that can withstand any damage cause by rough handling. Add in the optional touchscreen and you've got a very user-friendly machine for browsing the web.
The keyboard is outstanding, it is consist of springy, responsive and a design that make sense. Although the keyboard is excellent, its touchpad is a bit underwhelming, its fine for simple use but the integrated buttons make it annoying when you are dragging, dropping, cutting and pasting between multiple windows.
As for ports, there's the usual HDMI 1.4 out, one USB 3.0 and one USB 2.0 in addition to it, you'll get a slot for an SD card and 3.5mm headphone jack. There is also a 720p webcam, dual-band 802.11ac Wi-Fi and Bluetooth 4 which comprehensively covers all your needs for wireless connectivity.
Weak Point
The screen is Dell Chromebook 11's weakest spot. The 1366×768 TN (Twisted Nematic) panel is disappointingly dull, with poor vertical viewing angles. It also has a low maximum brightness and contrast ratio.
Verdict
Although there are some minor issues and have some room for improvements, with its ease of use, features and value for money, this laptop is certainly worth buying for.
ASUS Chromebook C200 
At first glance, the ASUS Chromebook C200 may not seem very different from the manufacturer's other budget laptops, except that it runs Chrome OS not windows 8. But what really sets this apart is its quality. Basically, ASUS has made the best Chromebook yet by getting a few key design choices right.
Keyboard design is often overlooked in favor of more eye-catching features, but not with ASUS Chromebook C200. The laptop's keyboard is one of the best we've used. The large keys have plenty of travel and feedback, so typing is fast, accurate and comfortable.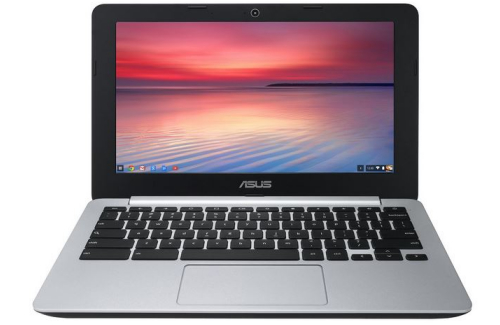 Touchpad
The touchpad is also first rate, large, smooth and precise. Although Chrome OS still doesn't support the otherwise ubiquitous pinch-to-zoom gesture, other basic gestures are recognized, such as swiping two fingers up and down to scroll, and swiping two fingers sideways to go backwards or forwards through pages in the Chrome web browser.
Performance
We've been generally unimpressed by the performance of the Intel Celeron N2830 dual-core-processor in windows laptops, but It runs the less demanding Chrome OS without problems. We've seen Chromebooks with faster processors running power-hungry apps (such as games with 3d graphics) more smoothly, but for most tasks it's quick enough. Starting up and waking from sleep are almost instantaneous due to the 16GB SSD.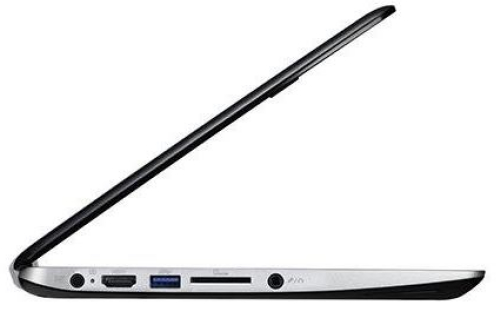 The N2830 processor is an energy-efficient processor, which helped the C200's battery last just over 11 hours when using less taxing apps, such as Google Drive and Spotify. This is one of the longest battery lifetimes we've seen in a chromebook and at 1.2kg. the ASUS Chromebook C200 is perfectly suited for users who are always on the move.
Resolution
Inevitably, compromises have been made to keep the price this low. While bright, the 11.6in screen's color accuracy is poor and cramming at 1366 x 768 pixels into this relatively small screen means text can be too small to read without straining the eyes. The plastic casing is also far creakier than we'd like.
Chrome OS is little more than the Chrome web browser itself, while all your files are stored on Google Drive by default. This won't suit everyone, especially if you use specialist windows programs with no Chrome OS equivalents, or if you have sensitive files you'd rather not store online. Chrome OS does have its benefits though; it requires very little maintenance and most apps are either free or very cheap.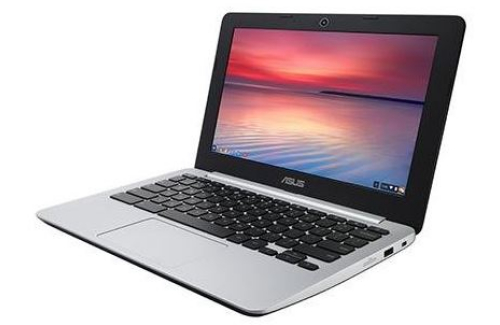 The ASUS Chromebook C200 isnt without its flaws, but we're more than willing to put up with them given this laptop's low price, excellent battery life and great keyboard. It's the best Chrome OS laptop we've seen yet.
Samsung Chromebook 2
For starters, this laptop is powered by Samsung Exynos 5 Octa 5800 2.0 GHz Processor with 2 MB Cache. This may not be a much known processor than the likes of Intel, but it has enough power to make things work pretty easily for the Chromebook 2. The thing that makes it quite a performer is its OS which is Chrome OS from Google. Based on the Chrome project of Google that developed the famous browser with the same name, this OS come with all the essential things that makes it work. For that, the strain from the software side is quite minimal. Think about 10-second startup and 1-second wake up.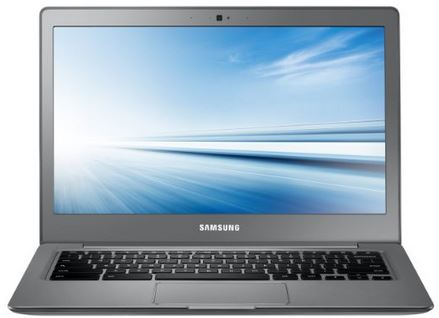 And then there's the RAM. It has 4 GB DDR3L SDRAM which is really more than what is necessary for the OS. Checking emails and opening multiple tabs with it is never a problem. Although it does not come with a word processor, the Chromebook sources this function to Google's own online word processor if you need it. A 16-GB Solid-State Drive is there as well when you need to store some files. But with the Chrome OS, everything that's needed is really present thus bigger storage space won't be much of a problem.
Multi-Tasker
Although some people my fret about not having all the things that common PC comes with, Samsung Chromebook 2 does all the things it is intended to do with a breeze. And that thing is to roam around the net with style and ease. Viewing videos and photos can be perfect with its 13.3-Inch Screen with max resolution of 1920 x 1080 LED in Full HD.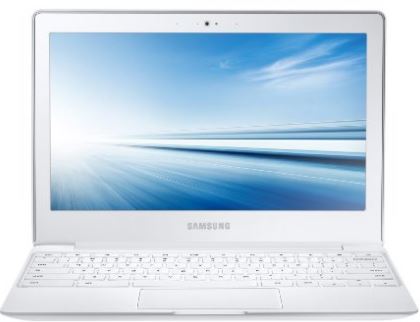 Long Battery Life
Chrome OS is so light that it requires minimal power while operating. This is turn makes up for its 8.5-hour battery life. That's a whole day of working without sacrificing mobility. This is how light the Chrome OS is.
Perfect Travel Companion
As the Chromebook 2 does require minimal power, it does not need additional cells to lengthen the battery life. This in turn reduces a lot of weight for the system without sacrificing performance. For that, it is lighter to carry around making it a perfect tool on-the-go.
Of course, it has some down side as well. For one, even though it has enough power for all its functions, more advance Intel processor offers better performance with the same OS. Likewise people do not embrace yet an "internet-based" computing fully. But overall, for its price and performance, Samsung Chromebook 2 is not hard to like.
I do hope that this Samsung Chromebook 2 review will help you distinguish what are its features which is not in the older version of the model. Also, through this review you might as well consider samsung chromebook 2 as your laptop in the future.
Word of Advice
It's important to know what you're getting into when buying a Chromebook. The Chrome OS is designed to make web-centric tasks fast and easy, but it's also not meant to be a direct competitor to Windows or MacOS. A realistic understanding of Chromebook's limitations is critical to your enjoying your new purchase. While power users may wish to steer clear, everyday computer users who want a notebook for browsing, email, streaming video, etc will be thrilled both with a Chromebook's performance and convenience.