There are things very important to gaming one of which is the details, very small details that make up an image. You see, images are important with games as it is part of making the game more realistic, making it more entertaining and enjoyable. But how can you make beautiful images? That is through good performing monitor. For that, here are some best monitor for gaming that really stand out.
BenQ Gaming Monitor RL2455HM 24″
This monitor is built to set the benchmark for RTS gaming monitors. True to this, this monitor delivers the important small details which make gaming a top-notch experience. With its faster refresh rates this monitor will deliver all from your graphics wish list.  Also this monitor features Black eQualizer color engine technology which was designed to give an unprecedented level of control and visibility for both beginners and well-seasoned players.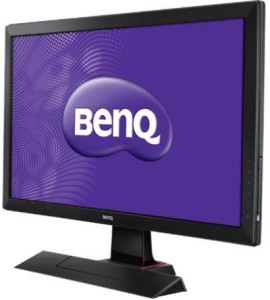 ASUS VS278Q-P Ultrafast 27″
Featuring a True-to-life Pictures Powered by LED, it can support Full HD up to 1080p. With its 1ms response time, rendering good images is nothing but simple. It comes with extensive connectivity options and built-in stereo speaker for Multimedia Enjoyment and top-notch video quality. Further, it comes with stylish and user-friendly design that mimics modern sophistication. Backed by its complete after-sale service and a 3-year system warranty, you can never go wrong with it.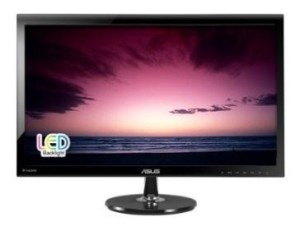 Philips 242G5DJEB 144hz
If fast is not enough this 144hz monitor will certainly entertain your senses. It comes with a very competitive 1ms GTG fast response time. In other words, you will have fast-moving actions without worrying about image ghosting which a common thing with ordinary monitors. Featuring Smart Image Game Modes- FPS,RTS, Racing, optimizing it with your games can be a lot easier. With its 24-inch display you'll be getting the best from everything may it be you games or when you are watching full HD videos.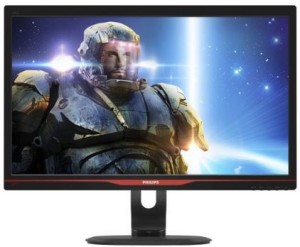 BenQ XL2420TE 144Hz Gaming Monitor
This monitor has enough power with its 144 Hz refresh rate. With this speed, it made this monitor Nvidia 3D Vision 2 ready. Serious games will be very thankful with this for sure. Of course, ergonomics should be planned with long term use. For that BenQ added the ZeroFlicker technology for those long hours, eye-straining sessions making this monitor visually friendly at all times. Further, it comes with D-sub + DVI-DL + HDMI1.4×2 + DP1.2, HDMI 1.4 x 2, D-Sub; DVI-DL; DP 1.2 and a headphone jack. Truly a complete set for those who want more.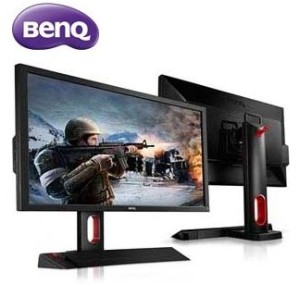 ASUS MX279H 27″ Screen LED-Lit Monitor
And the the last entry on our list of best monitor for gaming comes from ASUS. Asus is known to design good performing products and this is not an exemption. Featuring an astonishing 27″ AH IPS Full HD display, this is certainly not your ordinary monitor. With this, you can have vivid image clarity and 178-degree viewing angle without problems. It has frameless and ultra-slim profile which minimizes the need of desk space. It has long list of connectivity options starting with its dual HDMI ports for complete connectivity with various devices. It as well features 80,000,000:1 ASUS Smart Contrast ratio that results to an elaborate and perfect images that really shows. More than just for display, it can as well entertain your ears with its SonicMaster sound with two 3-watt speakers and built-in Bang & Olufsen ICEpower amplifier.