Blaze ahead with the MSI GE70 Pro-12 17" Full HD Best Gaming Laptop that features the 4th generation Intel Core i7 processor and powerful NVIDIA GeForce GTX 860M series Kepler GPU. Boost your gaming experience with NVIDIA GPU Boost 2.0, extracting every inch for stunning visuals. Switch intelligently from the NVIDIA GPU to low power integrated graphics with Optimus when you're not gaming. The combination of Optimus, Kepler and GPU Boost maximizes system efficiency and presents the optimal performance level always, automatically.
Key Features:
Intel Core i7-4700 HQ quad core processor
Windows 8.1
3 inch Full-HD Anti-Reflective Display (1920 x 1080)
NVIDIA Ge-Force GTX860M with 2GB GDDR
12GB DDR3L 1600MHz RAM
1024GB HDD 7200 RPM & DVD Super-Multi Drive (extra slot to add other mSATA drives)
Killer E2200 LAN & Intel Dual Band Wireless-AC 3160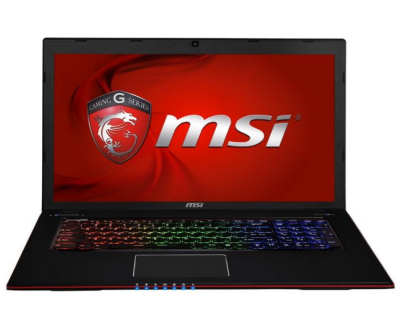 Design and Functionality
The 17″ gaming laptop clocks in at 1.5" thick and weighs around 6 pounds, therefore it does not beat the slimness records like the 2013′s Razor Blade, neither does it bear a resemblance to the husky behemoth – the ASUS G750 series. However, the red fit against matte black adds a sporty look. Above all it has a quite safe, outmoded design that is easy to carry around.
The chassis' look and feel definitely eat away some of the finest look that MSI is working hard to achieve with its shinny aluminum finish, though after opening the lid and placing your hands against the custom Steel-Series keyboard things get assertively more positive. The island style keys include a coating that prevents any slippage. It also includes fully-customizable color LEDs, and considerate tweaks that most gamers will love like getting to shift your Window key to the right-side of the keyboard. It has wonderful look and feel.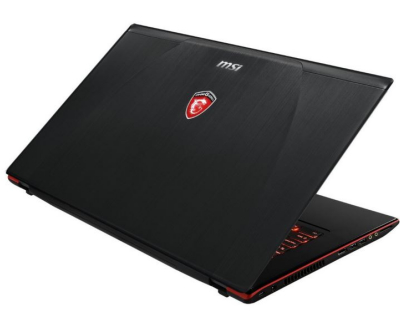 Display
It clocks with the GE70 Apache Pro chips that comprise a matte 17.3″ full HD display. It is simply bright enough with wide angle of view, and unveils very precise color reproduction. Actually, better than other gaming laptops that command twice the cost. Make a fantasy experience and become part of the game with intense graphics performance powered by NVIDIA' GeForce GTX 860M GPU. If you are generally very sensitive to display flaws; certainly this isn't an eye popping IPS panel but it is far better than what I expected at this cost point.
Connections
When it comes to connections, there is simply enough to satisfy the needs of most people. Distinct head-phone and micro-phone inputs, both VGA and HDMI connections (Nvidia GTX 860M is able to simultaneously power both internal and external displays), 3 USB 3.0 ports and a USB 2.0 port that is always on to charge, and a slot for SD card to round things out.
Storage
It includes DVD/RW ROM, although I would have preferred seeing Blu-Ray taking its place. However, it is nice seeing a superfast 1TB 7200RPM HDD with enough space inside to house 2 extra mSATA drives in case you are so compelled.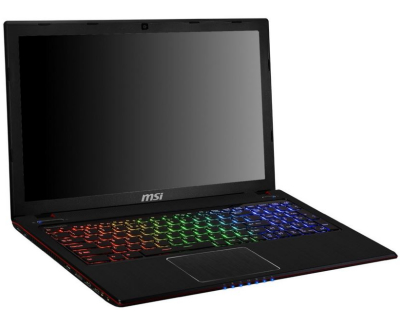 Gaming Performance
With a 17" display, the GPU (dedicated) needs to be up-to-the-task. Luckily, Nvidia can at last brag about substantial gains in performance over their preceding GTX 700M series. I would say it is up to the latter. In both gaming and synthetic benchmarks, the GTX 860M beats laptops tested with 765M and 770M series. I highly recommend this hardware for most AAA games with medium to high settings at 1080p. , Additionally, if you are a Tweak junkie, Nvidia's Shadow play can stream simultaneously without noticing hit on your frame rate.
Battery Life
With 15% performance increase when matched with the preceding generation and lower power consumption advancements, you'll rule and have extended play time than you ever experienced. Automatically extend your time of play 2 times more, with GeForce Battery Boost.
The  is a solid value for its price tag, and GeForce Experience brings extra to the table than what is evident on specifications sheets. The quad core processor can run anything, Nvidia's GeForce 860M comes in an astoundingly strong performance, and the Steel-Series keyboard makes it one of the best customizable, comfortable gaming experiences for notebooks.