5 Best SSD of 2015
A solid-state drive (SSD) is one of the most effective upgrades you can make to your PC and is an excellent choice for a primary system disk. With their superior read and write speeds, they can instantly make your operating system more responsive. Boot up and shut down times are significantly shorter than with a mechanical disk, and applications will typically open much faster. For that here are some of the best solid state drives available in the market today.
CRUCIAL MX100
The MX100 is part of Crucial's budget range of SSDs, and when it comes to performance at a low price, it's tough to beat. The MX100 is available in 256GB and 512GB capacities and has a low cost per gigabyte of around 35p. The MX100 uses 16nm, 126Gbit/s, 2-bit MLC NAND flash from Crucial's parent company Micron. The smaller 16nm manufacturing process allows Crucial to pack more chips into a tighter area, lowering production costs and paving the way for even higher-capacity SSDs, which goes some way to explain how Crucial is able to price the MX100 so competitively. The MX100 uses a Marvell 88SS9189 controller with custom Micron firmware. Although the MX100 isn't available as part of an upgrade kit, it comes with a couple of extras we wouldn't expect from a budget model. There's a spacer for fitting the 7.5mm-thick SSD in a laptop with a 9.5mm drive bay, as well as a free downloadable copy of Acronis True Image HD 2014.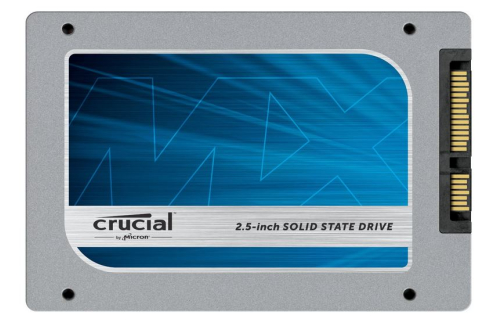 The only critical feature this software download lacks compared with the full retail version of Acronis TrueImage is the ability to back up only the files that have changed since the last backup, which reduces the time a backup takes. Even so, the included software is useful if you need to copy files from your old hard disk to the MX100. Crucial's MX100 SSDs are all rated as having 550MB/s read speeds, but the write speed performance increases with each higher capacity. The 256GB drive is rated at 333MB/s and the 512GB model at 500MB/s. The 512GB version of the MX100 is the best option if your budget allows, not only for its larger capacity but also its superior performance. Overall, the MX100 is astonishingly cheap for such a quick SSD.
CRUCIAL M550
Next on our list of best ssd of 2015 is Crucial's M550. The MX100 is Crucial's budget-friendly SSD, but the M550 is for those who would rather have extra performance. Unlike Crucial's cheaper model, the M550 is available with up to 1TB of storage. It's the successor to one of our favorite SSDs, the M500. As its name suggests, the M550 is a fairly minor update, but any drive that improves on the excellent M500 is bound to grab our attention. As well as the 1TB drive, you can buy 256GB and 512GB versions. All but the 1TB model are available either as a standard 2½in SATA3 disk or as mSATA DIMM-style chips for use in an Ultrabook. Like the MX100, the M550 isn't available as part of an upgrade kit with cloning software, a USB-to-SATA adapter or other accessories. All these parts are widely available elsewhere, though, and at least the drive comes with a bracket for mounting the 7mm-thick SSD in a 9.5mm disk bay.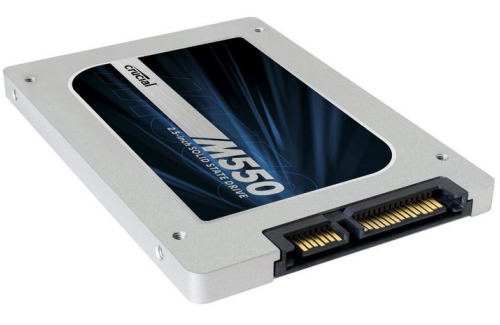 Like the M500, the M550 uses 20nm Micron NAND flash, although it adds a new Marvell 88SS9189 controller with custom Micron firmware. The 1TB model wrote large files at 617MB/s and read them at 618.2MB/s, both of which are very fast speeds. Small files were written at 100.1MB/s and read at 83.5MB/s, which is above average. The 256GB model wrote large files at 628.5MB/s and read them at 610MB/s, while in the small-file tests it produced 100MB/s write and 81MB/s read speeds, so there is little performance difference between the capacities. The 1TB drive offers the best value, costing 33p per gigabyte. The 512GB drive costs 39p per gigabyte and the 256GB model is 43p per gigabyte, making them both good value for such quick drives. The M550 isn't the cheapest SSD but is still good value and has excellent file transfer performance.
SanDisk Ultra II
Few solid state drives can rival Crucial's MX100 for value, but the SanDisk Ultra II range has managed just that. With prices that equate to 40p per gigabyte for the 240GB drive, 34p per gigabyte for the 480GB model and a reasonable 33p per gigabyte for the 960GB version, the SSDs in the Ultra II range are very good value. The 240GB version of the Ultra II uses a Marvell 88SS9190 controller, while the higher-capacity disks use a Marvell 88SS9189. Crucial also uses the latter controller for its MX100 and M550 SSDs. All the Ultra II drives are built with SanDisk's 19nm TLC fl ash memory, which can store three bits of data per cell instead of the two in MLC NAND. This means more data can be stored in the same area, allowing for more capacious SSDs. The Ultra II has a SATA3 connector and is 7.5mm thick, so it will fit in laptops with slim drive bays. A spacer is included for fitting the drive in laptops with 9.5mm drive bays. No data migration software is bundled with these SSDs as such, but SanDisk's SSD Dashboard software is available as a free download. This helps you monitor and maintain your drive's health and performance as well as install any firmware upgrades. SanDisk sent us the 240GB model to put through our benchmark tests.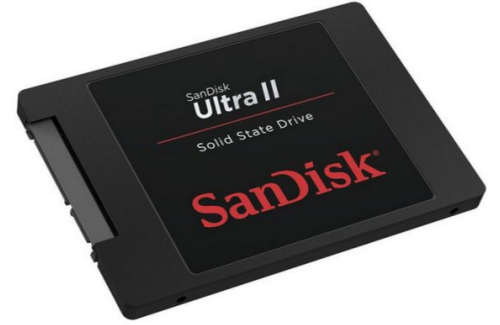 We found its data transfer speeds excellent for such an inexpensive drive. It read files at 454.4MB/s, which is about average, but it was able to write large files at an impressive 617.7MB/s, making the Ultra II a top performer for a budget drive. Its small-file performance was reasonable too, with a read speed of 77MB/s and a write speed of 97.5MB/s. That's not quite up to the standard of Crucial's MX100, but it's not far off. For a long time, Crucial's MX100 was the obvious SSD to buy for those on a tight budget, but now the SanDisk Ultra II has stolen its crown. The 240GB model is reasonably priced, but the 960GB version offers the best value at just 33p per gigabyte. This ssd is definitely worthy of the title best ssd of 2015.
Samsung 850 EVO
Samsung's 840 Evo series of solid-state drives were the first models we'd seen that came in capacities of up to 1TB. The 850 Evo is the follow-up, and uses Samsung's new 3D V-NAND technology. This refers to the way the cells in the Evo 850's NAND fl ash chips are stacked vertically and horizontally, allowing Samsung to offer greater storage capacities without shrinking the manufacturing process, which is becoming increasingly difficult. These chips use a 40nm process rather than the 20nm process more commonly seen in other manufacturers' SSDs. Although 3D V-NAND should pave the way for higher-capacity SSDs, the 850 Evo range still offers a maximum storage capacity of 1TB. Samsung claims that 3D V-NAND reduces cell-to-cell interference, which will help the cells last longer, and the technology should lead to higher capacities in the future. All the SSDs in the 850 Evo range use Samsung MGX controllers except for the 1TB model, which uses a Samsung MEX model. The 250GB, 500GB and 1TB versions performance was almost identically impressive across all the drives. The 250GB drive achieved an astonishing large-file write speed of 713.5MB/s. Its large-file read speed was less impressive but still above average at 473.5MB/s. The 1TB drive managed a similar write speed of 712.9MB/s, and 465.3MB/s in the large-file read test. In small-file test the 1TB drive was the quickest model, with 99.8MB/s write and 91.2MB/s read speeds. Overall, the small-file speeds were about average for all three drive capacities. None of the drives comes with an upgrade kit, and it's not available as an optional bundle either.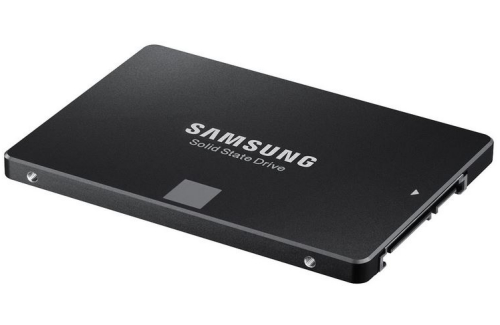 Samsung doesn't even include a spacer to help fit the 7mm thick drive in a 9.5mm laptop drive bay, but at least it provides Samsung Data Migration and Samsung Magician software. The former makes it easy to clone an existing drive, but you might have to use your own SATA-to-USB cable if you don't have a spare SATA cable. Samsung Magician provides a number of useful tools for optimizing the disk drive, upgrading the firmware and monitoring the drive's health. The software is easy to use. The 850 Evo's large-file write speeds are slower than the Crucial M550's. The disks in Crucial's range are slightly cheaper per gigabyte and are also faster overall, making them our Best Buy performance SSDs.
PATRIOT Blaze
Next on our list of best ssd of 2015 is Patriot Blaze. Much like the Intel 730 Series of SSDs, the Patriot Blaze range has a maximum capacity of 480GB, so it isn't a great choice for those who need a lot of storage space. Lower-capacity options are available, including 60GB and 120GB models, but we wouldn't recommend that anyone buy an SSD with less than around 250GB of space. The 240GB and 480GB models are the best choice for most people. These allow you to install an operating system as well as applications and games to benefit from the faster speeds of solid-state drives. Both the 240GB and 480GB drives cost 35p per gigabyte, which makes the Patriot Blaze a competitor to the keenly priced Crucial MX100. Like the MX100, the Patriot Blaze uses 16nm MLC NAND, with smaller flash chips that allow more to be packed into a standard 2½in enclosure. The 16nm manufacturing process also reduces costs. The NAND is paired with a Phison PS3108-S8 controller – the same chip we've seen in other inexpensive SSDs. Both the 240GB and 480GB drives are rated as having a 555MB/s read speed, but the 240GB model has a slightly faster rated write speed of 535MB/s compared with the 480GB model's 500MB/s. In file transfer tests, the 240GB model delivered a relatively slow large-file write speed of 423.3MB/s but an excellent read speed of 540MB/s. Its small-file speeds were only average, however, and the read speed of just 75.9MB/s was a particular disappointment. The small-file write speed of 98.6MB/s was more respectable.

The Patriot Blaze comes without any accessories. We weren't expecting an upgrade kit to help you transfer your data, especially considering the Blaze's very reasonable price, but we'd have liked to see a spacer included to help fit the 7mm-thick drive in laptops that have 9.5mm drive bays. You don't get any data migration software either, unlike the Crucial MX100, which comes with a copy of Acronis True Image HD 2014. The Patriot Blaze is good value, but its slower small-file performance means it just loses out to the Crucial MX100 for a recommended award.