The Windows right-click menu (also know as the context menu) is one of your PC's most long-established and useful features. True to its official name, this menu displays different things depending on the context in which you open it. For example, right-click anywhere on your Desktop to discover various things you can do to your Desktop, such as rearrange its icons or change its background. Right-click a file, and you'll be given options to open it, delete it, and attach it to an email and more. Below are some right click tricks that might surprise you. There is no quick and easy way to customize this menu via the Control Panel or by opening a Properties window. But dig a little deeper and found some great free third-party tools (such as Easy Context Menu) and Registry tricks for making the menu even more useful. You can add all these options to your right click menu using Easy Context Menu: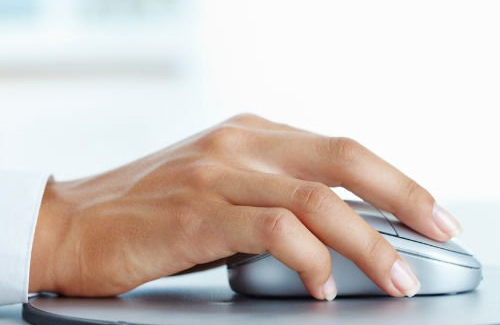 LOCK YOUR KEYBOARD AND MOUSE
The Block Mouse and Keyboard option lets you lock your PC when you're away from it. The secret 'unblock' code is Ctrl+Alt+Del.
FIX YOUR PRINTER
Print queue crashing or not moving? Use the Fix Print Spooler option to instantly get it working again.
TAKE A SCREENSHOT  
Use the Snipping Tool in your right-click menu to take snapshots of all or part of your PC screen.
PUT YOUR PC TO SLEEP
Select the Sleep option to instantly put your PC in Sleep mode.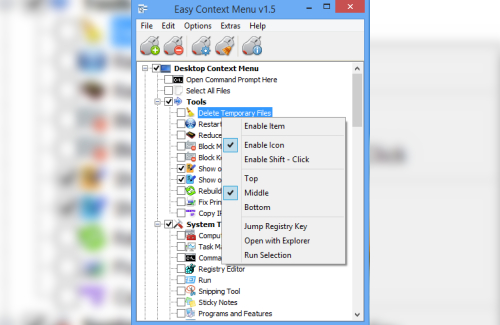 COPY YOUR IP ADDRESS TO CLIPBOARD
Your IP address is hard to remember, so use the Copy IP option to check and copy this information to the clipboard from your right-click menu.
BYPASS THE RECYCLE BIN
Right-click and select Permanently Delete to get rid of a file or folder without having to send it to the Recycle Bin first.
SEE ALL YOUR PC'S HIDDEN FILES
Select 'Show/Hide Hidden Files and Folders' to see straight away if there are any files secretly lurking in any folder on your PC.
LET A PROGRAM THROUGH THE FIREWALL
Use the 'Block/Remove in Windows Firewall' option to tell your PC which programs are allowed through the firewall–and which are not.