Acer Chromebook 11: A great value laptop
The craze for Chromebooks continues as more and more companies acknowledge its importance. With more folks accepting the simplicity of using a net-based laptop, it really becomes inevitable for manufacturers to add more spice to their Chromebooks. Acer's Chromebook 11 was added to this emerging market. Wanted to know more about this machine? Here are some points you would want to check.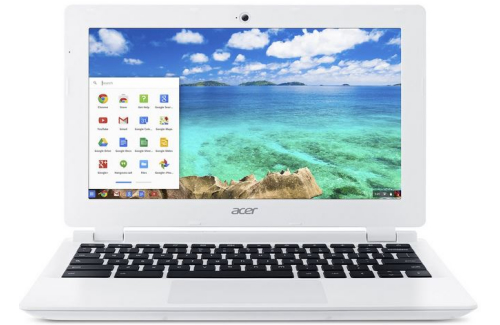 Top features
This laptop features an ultra-thin 11.6″ frame which easily makes it among the slimmest available to date. It can easily slip into a purse or backpack and won't cost much burden as your travel buddy. Travelling aside, this machine is very comfortable for home use for both your online and offline tasks. Although it comes with fanless design, which makes up for silent operation, the unit stays cool even after hours of use. Its keyboard is comfortable to use as well making long hours on it way comfortable than what you can expect from an average machine.
Also, this laptop features a smart design matched with stylish color. This made Acer Chromebook 11 stand out from the crowd. Paired with an incredibly low price tag, Chromebook 11 delivers the best value on the market.
For the specs
Performance comes from its Intel Celeron N2830 Dual-Core Processor clocked at 2.16GHz. This CPU has Intel Burst Technology which enables it operate up to 2.41GHz. Graphics requirement is catered by Intel HD Graphics. It comes with 2048MB DDR3L SDRAM Memory with 16GB Internal Storage. Its display features an 11.6″ HD screen with Anti-Glare capability which is then lit by LED which helps to lengthen battery life. As with any Chromebooks, this machine comes with Google Chrome Operating System.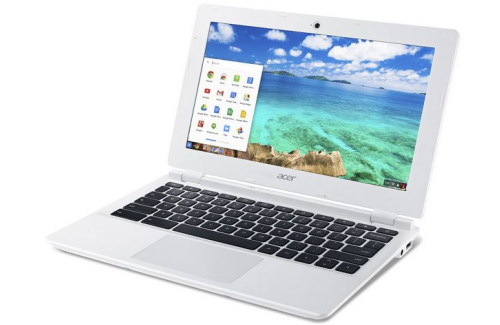 Other useful features
It has Secure Digital (SD) card reader. It also features 802.11AC WiFi that comes with MIMO technology (Dual-Band 2.4GHz and 5GHz). It also has Bluetooth 4.0 with built-In HD Webcam to boot. USB ports were not left out as this machine comes with 1 USB 2.0 and 1 USB 3.0 Port. When you require bigger screen, you'll be glad this laptop has HDMI Port so you can connect to your HDTV. It comes with 3-Cell Li-Polymer Battery, with 3220 mAh capacity, which could power the device for up to 8.5-hours on average, although this could drop to less than 3 hours when doing some intense multitasking.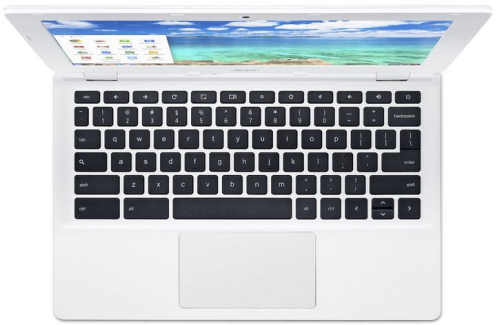 Conclusion
Formerly, many people were very skeptic about the future of Chromebooks. We do hope that this Acer Chromebook 11 review slightly changed other people's perception of these type of laptops. These machines were perceived with inferior features compared to the likes of Macs and Windows. But as more manufacturers support the cause, laptop of this system became much better just like Acer's Chromebook 11. With very competitive specs coupled by very stylish exterior and with top class ergonomics, this machine will surely give more value for every penny you paid for it.