There are a different uses for laptops. One thing that separates it from conventional computers though is its portability. And in view with trend these days, laptops are often used for presentations and other multimedia for the reason of better portability. If you are someone who wanted a good multimedia machine that delivers, ASUS N550JK-DS71T could be for you.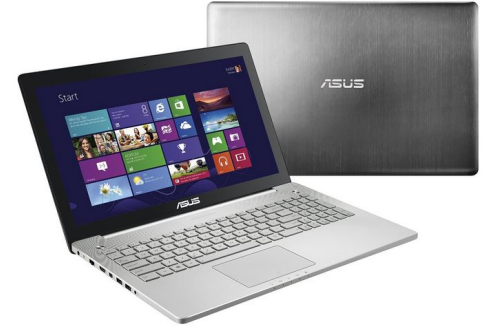 At a glance
A wonderful multimedia laptop, this is what ASUS N550JK-DS71T is all about. From its powerful stance, it comes with wonderful screen that offers superb clarity and crisp colors with the aid of IPS technology. It also comes with powerful speakers that not only offer strong output but detailed sounds all throughout the sound range. Packed into a 1.1 inch thick frame, it has covered both style and function.
Specifications                                                                                                                
Although numbers is just one part of the package, it does tell a lot of things from a buyer's point of view. It all starts with CPU. Touted as the brain of the computer, the CPU's performance tells a lot. As for ASUS N550JK-DS71T, it comes with 4th Gen Intel Core i7 processor which delivers strong performance with 2.4GHz and Turbo mode of up to 3.4 GHz. It sports NVIDIA GeForce GTX 850M discrete graphics, with 2GB dedicated VRAM, which provides premium performance for all your multimedia and gaming preferences. It comes with 8 GB of RAM space which spells a lot when it comes to multitasking, which by the way, this laptop can do very well.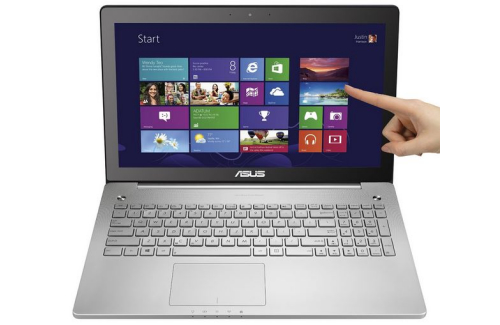 The screen and display
Just like you would expect from a multimedia laptop, the ASUS N550JK-DS71T has brilliant delivery. It starts with its 15.6" Full HD, 1920 x 1080, wide-view IPS touchscreen panel.  And together with its GeForce GTX 850M graphics, it results to vivid picture and intuitive navigation each time.
Great sounds
Great multimedia experience won't be complete without mentioning the speakers. ASUS did not just use a generic speaker for the N550JK-DS71T. To achieve top-notch sound experience, this machine comes with quad-speaker array with included external subwoofer that gives off realistic and cinematic surround sound. It features SonicMaster Premium technology which, technologically speaking, cleans the audio by removing interference. And if that's not enough, you might as well appreciate the MaxxAudio tool that comes with it as you can customize your sound experience by simply tweaking the settings or choose one of several preset modes to suit your every need.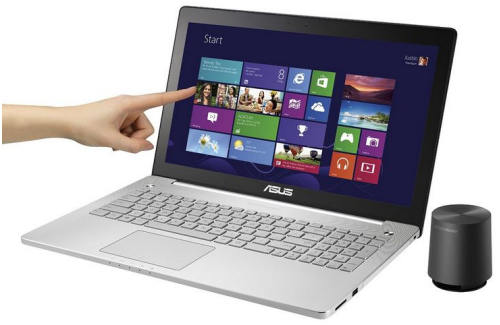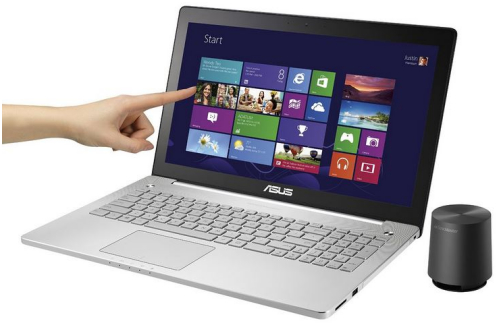 Other features
This machine also comes with backlit Chiclet keyboard which enables you to work freely even under a light-deprived environment. It also features ASUS's Super Hybrid Engine II that turns on the machine from sleep mode in a short 2 seconds. As ASUS understands powers comes with huge heat. Thus, they equipped the N550JK-DS71T with dual fans matched with twin heatpipes and large vents that guarantee stability and low temperatures even under tremendous pressure from multitasking.
Verdict
Overall, this is one multimedia laptop you don't want to miss. And we hope that our ASUS N550JK-DS71T review convinced you if you have doubts with this laptop.