Republic of Gamers, this is Asus' line of laptops for those who wanted to enjoy more out of their gaming experience. This is among the known laptop lines that offer perfect gaming experience, if you are ready to sacrifice some wallet space that is. But could Asus ROG GL552 deliver the goods? Here's a detailed answer to that.
CPU power
This laptop comes with either dual core i5 or quad core i7. Of course, the latter will offer a bump in performance as it comes in 2.6GHz with Turbo boost up to 3.4GHz. And most gamers will opt for a higher specs with their machine thus i7 will surely sell well in this package. From the papers, this CPU comes in 22nm manufacturing process. There are three cache levels: 256KB at level 1, 1024KB at level 2, 6144KB at level 3. This makes up for a faster processing performance when you need it.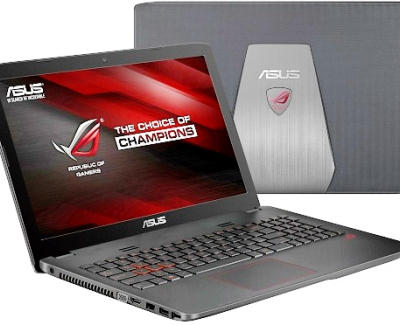 Graphics and RAM
Graphics card often receives the spotlight when talking about gaming rigs. And this machine does not disappoint. With discrete NVIDIA GTX 960 graphics card that support Full DirectX 12, you can say that average gamers will appreciate it. Some serious gaming needs might need additional oomph but for that 70-80 % of the intended users, this will surely suit their needs. VRAM space is well taken care of by its 4 GB module. This ensures you will have enough space for intense graphics needs. With a 16 GB RAM, you'll have enough room even for intense multitasking.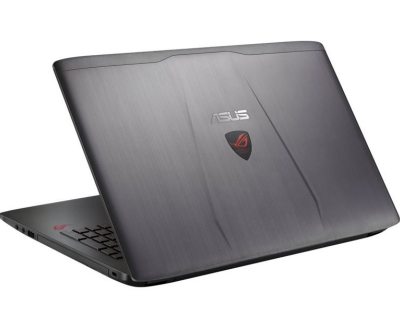 Display
The display comes in the form of 15.6-inch, 1920×1080 (Full HD), IPS matte screen. This is actually more than enough for your daily gaming needs. One of the common demands from gamers is a screen that allows for the best visibility regardless of the environmental conditions. Fortunately, the screen that comes with this machine delivers the right goods. The GL552's display brings vivid and accurate colors for gaming, creative work, or simply watching a video in full HD settings.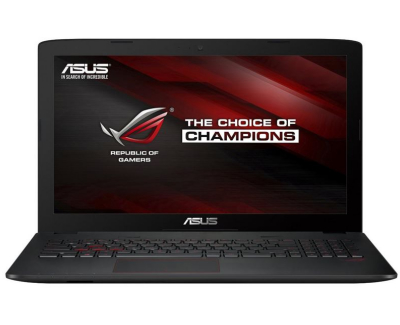 Storage
Storage space is just one aspect of having the performance. You also need to have speedy access to your data. For that, Asus did put a 1 TB HDD that runs at 7200rpm ensuring lesser downtime and responsive performance very time. Another surprise from this machine, it comes with and M.2 SATA slot for your SSD. You can either choose to buy the additional SSD or you may simply choose a package that already comes with a 128 GB SSD in it. That will surely help boost your confidence while enjoying your game.
Overall, this machine is not perfect. For one, the build quality is not at par with other ROG machines. The graphics card that comes with it is not an ultimate choice if you want to push the machine further. But, the price can be an attractive proposition. Saving a few hundreds compared to top ranking ROG machines is best for some users. If you are among the people that doesn't care much about a slight sacrifice in performance but still wanted a rugged machine, the Asus rog GL552 will fit you perfectly.