Some people like the idea of having a gaming laptop, even just for their daily grind, for the reason of boosted performance. Some like an average performer which often features a lesser price with power efficient components. But some like to strike in the middle where you can have the performance couple with just the right price. This is where the Toshiba's Satellite C55 line comes in. But what are the things that you need know? Here are some important points worth checking.
CPU options
The Toshiba Satellite C55 CPU comes in the form of Intel Core i5-5200U, Intel Celeron N2840 2.16 GHz, Intel Pentium® N3700 Processor or Intel Core i3. All of these processors have their own limits and, of course, the i5 offers better speed but comes in a much higher price tag.  But when it comes to performance, all of these processors are able cope up with the needs of the casual user, which is actually the intended target market. Office-related apps and the likes will not burden the C55 line.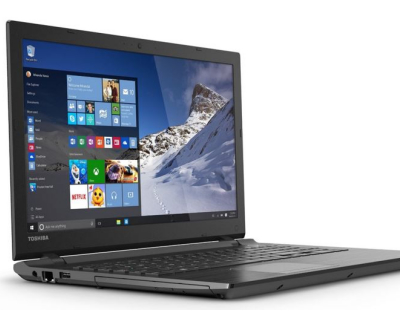 Storage
These days, storage space is an important aspect of a laptop. The reason for this is the fact that people nowadays require electronic processing from basic documents, and even socializing. Pictures and videos do eat substantial amount of space. The C55's storage features from the basic 500 GB HDD which runs at 5400 rpm and 1 TB option which runs at 5400 rpm. It may sound very minimal these days but doing the usual stuff with it, it actually delivers enough speed. Yes, it is way slower than modern SSD but that comes with almost twice the price given the same capacity.
RAM, Display and Graphics
There are two options over this area: 4 GB and 8 GB option. Either works seamlessly with the coupled CPU. The only time where you will likely feel sluggish performance is when you really do some heavy multitasking. Opening multiple tabs on a web browser, downloading, and working on an office app shouldn't be challenge anyway. Graphics is not very stellar, just the usual Mobile Intel HD graphics projecting to its 15.6″, diagonal widescreen, TruBrite TFT display with 1366 x 768 native resolution (HD). Not stellar but is well suited for the job.
The other tiny bits
This computer comes with Windows 10 OS. It supports USB 2.0 in two of its ports and one that supports USB 3.0. Also, Ethernet, high-speed Wireless-N connectivity and Bluetooth convenience comes as standard. It comes in black with difference of textured to matte finish.  This enables Satellite C55 laptop to sport a sleek overall styling. The toshiba satellite C55 line comes with comfortably contoured keys to minimize key bounce and you can point, scroll and swipe your way through its roomy multi-gesture touchpad. It's not performance-oriented machine or one targeted to have sophisticated looks. What this machine offers is simplicity and ergonomics that most of its user will surely appreciate. And with a very competitive pricing, it should be a great option for your next purchase.