Buying a laptop is not as easy as you go in to the shop pick one you like pay for it and go out. It takes a little research for you to find out what is it really that you need. First off, you should ask yourself on what will you use your laptop for. If you are the average person who loves everyday tasks such as email, web browsing or social media connecting, then this list of best 15 inch laptop is just right for you.
Best 15 inch Laptops
Acer Aspire ES1-511-C59V
Powered by Intel Celeron N2830 Processor clocking at 2.16GHz. Acer Aspire ES1-511-C59V weighs just over 5 lbs. and over 1" thin which makes it one of the slimmest laptop in its category. With 500GB storage capacity, you will have plenty of room for your important files and documents. Its features includes precision touchpad which makes touch control precise and accurate that will enable you to navigate and browse smoothly on your favorite photos, webpages and more. Its 15.6" HD CineCrystal LED Backlit display and its powerful speakers will provide you good visual and audio perfect for your movie and music time.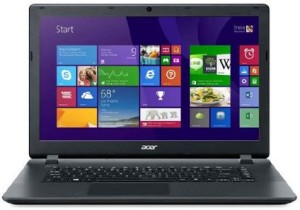 Toshiba Satellite C55-A5245
If you use your laptop for regular tasks such as email checking email, video chatting, browsing the web or keeping in touch with your friends on social media, then the Toshiba Satellite C55-A5245 is more than enough for you. With Intel core i3 processor, 500GB Hard Drive space, 4GB memory and 4 hours battery life, this laptop will certainly meet your needs. As for entertainment, its 15.6" screen, Mobile Intel HD graphics, DVD player and stereo speakers will liven up your videos, music and movie streaming. Definitely a worthy candidate for the best 15 inch laptop category.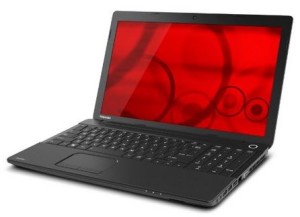 Dell Inspiron 15 i15RV-953BLK
DELL is a trusted brand when it comes to computers be it a laptop, desktop or tablet. This particular DELL laptop has an Intel Pentium 2127U processor clocking at 1.9GHz with 500GB for storage purposes. The DELL Inspiron 15 is only 1" thin, sleek, portable, numeric keypad which will make calculating easy and a palm rest that will certainly keep your palms relax and stress-free. These features made this laptop very ideal for students. Its 1366 x 768 resolution and 15.6 HD Display will give you clear images and graphics for viewing photos or watching videos.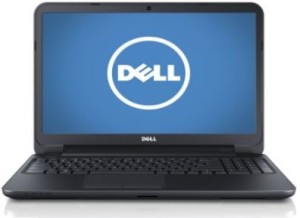 Lenovo Ideapad Flex 15
Lenovo Ideapad Flex's unique design is only a fraction of the features that makes this laptop in our list of best 15 inch laptop list. Who wouldn't notice a computer that can switch between a laptop and stand mode?! With Intel core i7-4500u to power up this system, you will be certain that lagging issues would be a thing on the past. This laptop also contains 500GB HD and 8GB SSD for its storage spaces, you have plenty of room for your movies, games and other documents. If you are the kind of person who loves to watch movies or videos then this laptop's 10-point multi-touch 15.6" HD screen, Stereo speakers with Dolby Advanced Audio and Integrated Intel HD 4400 GPU will surely liven up your viewing habit.

ASUS D550MAV-DB01
Perfect everyday notebook! This is what best describes our last entry on our list of best 15 inch laptop. The ASUS D550MAV-DB01 is packed with the latest generation Intel Dual-Core Baytrail N2830, 500GB Hard Drive and 4GB RAM which makes it easy for the laptop to tackle any tasks that you want be it for fun or studying purposes. Expect crisp and clear sound for your music and videos with its state of the art ASUS SonicMaster which lets you enjoy your streaming movies or music listening even further. One notable feature ASUS D550MAV-DB01 is its speed. With ASUS Super Hybrid Engine II, the D550MAV can lasts in standby mode for up to two weeks and wakes up in just 2 seconds (7 seconds faster than industry standard).