Budget is often one reason that your choices are limited. This can often lead you not to have the best one. But recent trend in technology prompted stiff competition between companies. At such, they resorted in offering products that offers common functionality with lowered prices. This actually favors consumers. This is a well seen in the realm of laptops. But with so many to choose from, anyone can get lost in maze of choices. This is the reason this list came up. In no particular order, meet the best budget laptops of 2015.
Lenovo IdeaPad S405
In technology terms days more power would equal to steeper price. But then Lenovo opted to go beyond pricing and a do some trick to counter the rising prices. The Ideapad S405 comes with ample power from AMD A8 processor and onboard graphics from of a Radeon HD 7460G, while 4GB of RAM keeps Windows 8 system working efficiently. A 14-inch display will keep you entertained if needed. Interface and design is commendable. It does look better than other pricier laptops. It's slim and very portable. But as with other laptops, slim profiles would result to the omission of optical drives, and the S405 is not an exemption. Still, with price almost on the level of smaller sized netbooks, it's a good choice.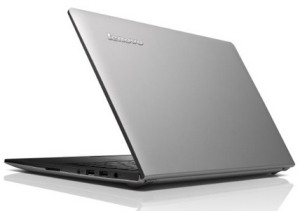 Asus VivoBook S200
If budget touch screen is your choice then you can make use of VivoBook S200. This laptop has 11.6-inch touch sensitive screen which makes Windows 8 work marvelously. It comes not with faux aluminum case but rather with an all solid brushed aluminum. The look is accentuated further by thin, well finished body. But as usual, optical drive is opted out. This is one way to drop prices and to save space, generally. If you need optical drives often then an easy fix would be to buy an external drive or even better is to opt for laptops that come with such feature. But then thin dimension would mean lesser weight and that's easier to manage if you're always mobile. Couple that with enough juice from its battery pack, and you'll have the best of mobile computing.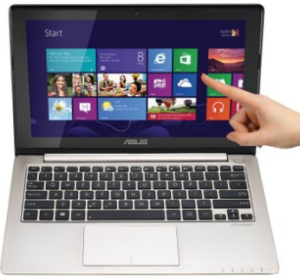 HP Envy Sleekbook 6-1126sa
Bigger screen makes this laptop stand out. 15.6-inch display is enough for most users and even gamers. At a budget, HP used AMD CPU for this unit making the price lower than Intel-powered counterparts. It's no sluggish for everyday computing, though it cannot promise gamer's level performance. It is priced lower than higher end laptops but offers enough features such as Beats's audio, making things better overall. 4GB DDR3 RAM can make things easier for your OS to work as well. Price-wise and quality wise, this laptop is a good choice.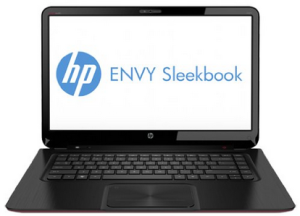 TOSHIBA SATELLITE U845-S406
The craze for ultrabook is on. Many companies try to enter this genre of mobile computing. And if you're looking for an affordable alternative for this then the satellite U845-S406 could be a great choice. Core i5-3317 processor and 6GB of RAM are mated together to make this fantastic system work. Then there's a sleek design of aluminum-looking exterior which could bring about attention. Of course, the power is what we are after from an ultrabook and the U845T doesn't disappoint. It does have touch screen for perfect interface for Windows 8. Though it does not have optical drives for added portability, the 500 GB mechanical drive is coupled with a bigger 32 GB solid state storage. That's a good combination for this price range.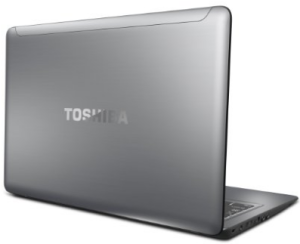 Lenovo ThinkPad Edge E431
And last entry on our list of best budget laptops is Lenovo's ThinkPad Edge E431. Though it may not be the latest model in Lenovo's line-up, it has enough power to conquer daily computing. It looks simple on the outside but it is packed with huge amount of performance inside. It comes with third-generation Intel Core i5-3230M processor, integrated Intel HD Graphics 4000, 500GB 7,200rpm hard drive, and 4GB of system memory. All of these make it tick adequately under average daily tasks. Though heavier than most ultrabooks at 4.44 pounds, the positive side is the addition of optical drive. And of course, an important aspect is that, it won't drain your wallet.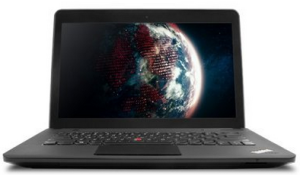 Toshiba Satellite C55D A5344 
The AMD E1-2100 Accelerated 1.0 GHz processor takes care of this system. It is paired to AMD Radeon HD 8210 to cater the graphics side which is then projected into a 15.6″ widescreen, HD TruBrite® LED Backlit display. Powered by Windows 8, the 4GB DDR3 1333MHz memory is really enough for the task. It comes with 500 GB worth of storage space coupled with DVD-SuperMulti drive.  And with this price range, this laptop does feature a battery with up to 5.30 hours battery life. Overall, it's among the best choice.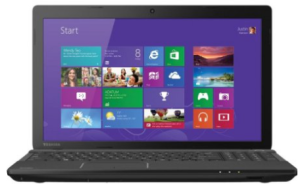 ASUS X551CA 
Intel Celeron Processor 1007U powers this system. Clocked at 1.5 GHz, it offers enough performance for those ordinary days. RAM is pegged 4GB which is enough to cater the needs of Windows 8 that comes preinstalled. 500GB hard drive doesn't sound very astonishing these days but in this price bracket, this is more than you can expect really. Display is catered by 15.6″ LCD pegged at 1366 x 768 HD resolution with Energy-efficient LED backlight. And although it does not have an optical drive, this system is certainly worth looking into.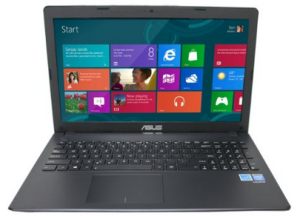 HP 2000-2b19wm
An the last entry on our list of best budget laptops has AMD E-300 Accelerated Dual Core Processor with 1MB L2 Cache. And although this may sound not much for gamers, this processor can cope with ordinary daily needs like surfing and typing. AMD Radeon HD 6310 Graphics with 1972MB total graphics memory is there to help you with your movie times so you'll have little to things fret about your weekend movie marathons.  4GB DDR3 SDRAM takes care of its memory needs and you can expect little problems over this area. 15.6″ HD BrightView LED-backlit display comes very pleasing in this price range as well. It even comes with Altec Lansing dual speakers to boot. Windows 8 Operating System comes pre-installed so everything really is covered.