If you're planning to grab a gaming laptop that is below $1000, you should read this article first before buying the first laptop that you laid your eyes on. Below are 7 of the best gaming laptops under 1000 that you might like. But before that, you might think first, what are the factors to be consider when buying a gaming laptop?
What to look in a gaming laptop?
Processor
A gaming laptop that is under 1000 or even higher can give you a dual or quad-core processor which is often the Intel core i5 or the much faster Intel i7. You should check out a gaming laptop that is either an i5 or i7 in order for you to get the fast and smooth gaming experience that you want.
 Display
The display of the laptop is also an essential factor if you are into gaming. The bigger the display the more realistic and vivid the game is. Recommended size for display is 15"- 17". You will appreciate a game when it is on high definition isn't it?! So also make sure that the laptop you are choosing possess at least 1080p screen resolution.
GPU
Though some games can run on an integrated GPU's, but the drawback is that it will somehow slow your laptop. Especially, if the game you are playing requires a higher GPU to be able to display the graphics properly. So make sure that the laptop you are buying has a dedicated graphic card on it. Some of the recommended brands on GPU's are AMD and Nvidia.
Storage
And last but not the least on the factors that you should consider when buying a gaming laptop is the storage. Make sure that the laptop you are buying have at least 4GB Memory and 500GB HDD. Going below them will not be very wise if you are into gaming. Modern games nowadays requires a minimum of 4GB RAM to run so if you purchase a laptop that have a 2GB RAM only, you might find yourself annoyed why the game that you want to play doesn't run on your laptop.
After you have consider all of this factors you are now ready to pick your gaming laptop. And to help you with that, we have provided a list of some of the best gaming laptops under 1000. 
Best Gaming Laptops Under 1000
Lenovo Ideapad Y500
One of the leading sellers of computers in the world, Lenovo is a favorite of corporate users because of their proven track record of reliability. I'll admit that they don't particular look cool as a MacBook or even an HP laptop. In fact their Thinkpad design has been pretty much unchanged for a long time. What it lacks in aesthetics, it makes up with durability and performance. This particular machine comes with a huge 1 terabyte hard drive capacity which makes it a good choice for those who like to hoard all their files and never delete them.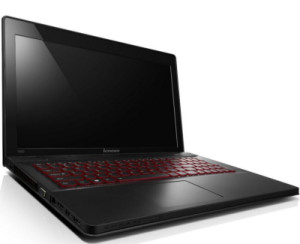 When it comes to gaming, its core is the Nvidia GeForce GT 650M SLI. With this, you'll be hard pressed to find games that you won't be able to run on high settings. Even graphics intensive games like Hitman: Absolution and Far Cry go smoothly. Make sure to download the latest drivers from Nvidia's website. This way you'll get the best results. It has a 15 inch HD screen that presents a high 1080p resolution. This is important because the display has to be able to match the power of the graphics card otherwise, the pluses your video adapter delivers can't be translated to be seen. Like many gaming machines, battery life comes at the expense of ability. Game play and use of many applications quickly eats up the battery.
VIZIO CN15-A5
Vizio isn't a name you'll often hear when it comes to notebook computing. Though they do have a few respectable products available. This one barely makes our criteria of best gaming laptops under $1000, though from its specs you do get what you pay for. It has an Intel Core i7-3610QM CPU, 8 GB of RAM and 1 terabytes (1000 GB) of disk space. For those who like having a pretty laptop computer, this one has a nice aluminum finish in a slim body. As for games, you'll be able to run features like Diablo, Starcraft and Counter Strike at the maximum settings. But will have settle for medium levels when dealing with the more complex names like Max Payne 3 and Battlefield 3. There are some issues to note when it comes to this item. One is it does not have too many ports and connections for peripherals, though you still have the Bluetooth, SD Card and HMI and USB.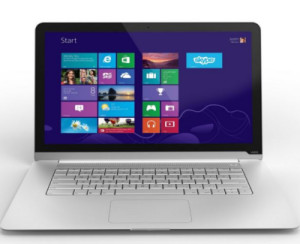 Acer Aspire V3-772G-9829
V3 series are Acer's best-selling models. There is no doubt about this one, for instance Acer Aspire V3 772G-9829 is packed with 17.3" display, Nvidia GeForce GT 750M GPU, 8GB DDR3 RAM,  1Terabyte of Hard Disk Space and a powerful intel core i7 makes it a very ideal laptop for gaming and other multimedia activities. Civilization 5, World of Warcraft and Guild Wars 2 are some of the games that you could play well on this laptop.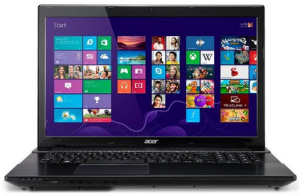 Acer Aspire V3-771G-9809
V3 series are known for their intel core i7 processors, Nvidia GeForce GPU's and 17.3" Display and V3-771G-9809 is no exception. Packed with 1TB of SATA Hard Drive, 2 GPU's (HD 4000 and the Nvidia GeForce GT 650m) and windows 8 OS. Make sure to make the Nvidia GeForce GT 650m as the default graphic card to ensure a quality gaming experience. You can play games such as Borderlands 2, Skyrim and Far Cry 3 with no problem at all.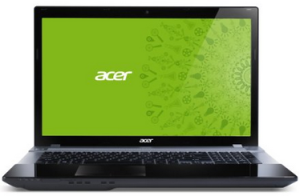 Lenovo Ideapad Z710 59387520
If you are the kind of person who love to watch movies, listen to music and play games, then you should grab this laptop. Lenovo Ideapad Z710 59387520 possess a powerful GPU in Nvidia GeForce GT745M, 8GB DDR3 RAM, 1 TB HDD and a fast Intel Core i7-4700MQ 2.4 GHz Processor which makes your gaming experience more satisfying. And to top it all, with a price of $959 this is definitely one of the best gaming laptops under $1000.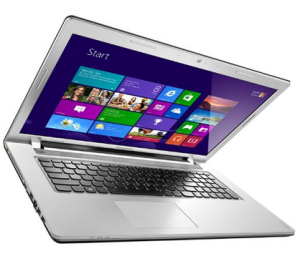 Dell Inspiron 17 i17RM-2742sLV
Expect DELL to give a laptop that is budget-friendly and at the same time a quality when it comes to performance, making them included in the list of best laptop brands in 2014. DELL Inspiron 17 i17RM-2742sLV, is a powerhouse with its 3rd Generation Intel Core i7-3537U Processor, 8GB DDR3 RAM, 2GB AMD Radeon HD 8730M, and a 17.3 inch screen. Running modern games with this specs is a walk in the park for this laptop.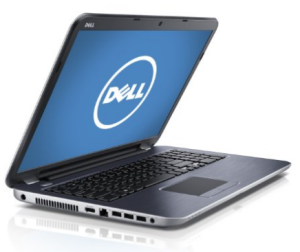 Samsung ATIV Book 6
Samsung is well-known for their vibrant and vivid display, which they incorporated on this laptop to fulfill the needs of people who loves graphic editing and gaming. Though 15.6" screen display is small for some heavy gamers, it still delivers quality graphics because of its AMD Radeon HD 8770M Graphic card. Its 1TB of available disk space is spacious enough for your important files, movies and music. Just a quick note, delete the default Intel WiFi drivers and use the basic Microsoft drivers to avoid wifi connetion issues.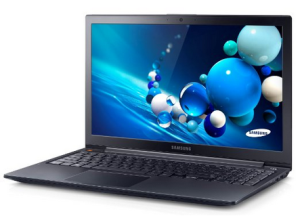 ASUS N550JV-DB72T 
This ASUS laptop is suitable for those who love to work on photoshop, illustrator, AutoCAD and other designing software. ASUS N550JV-DB72T boasts a 1TB storage to cater all your games and media files. Left 4 Dead 1 and 2, Counter Strike and Outlast played on max settings wouldn't be a problem on this one. Having an i7-4700HQ Quad Core Processor, 8GB DDR3 RAM, Nvidia GeForce GT 750M and 15.6 display this laptop is definitely a bargain.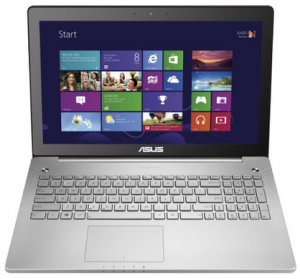 Dell Inspiron Special Edition i15Rse-1667ALU 
Quiet fan, sturdy, excellent high-definition screen resolution and great gaming laptop are only some of the things that best describes this laptop from DELL. This special edition laptop from DELL is boasting an AMD Radeon HD 7730M, 750GB HD, 6GB DDR3 RAM and an Intel Core i5 3210M which is more than enough to give you an exhilarating gaming and entertainment experience.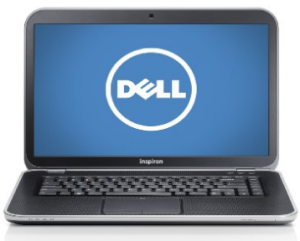 If you want to have the best gaming experience, make sure that you give an attention to the factors that we have mentioned above. And we do hope that our list of best gaming laptops under 1000 will help you in choosing the right laptop.
See Also: