There is a trend in technology that makes things better and smaller as years pass. In the recent trends of CPU evolution comes i7 from Intel. It boasts power without sacrificing power consumption. It has the technology to conquer the needs of modern softwares, specifically for heavy user and gamers. But then practicality is not a second option for casual users. This is where i7 truly shines, balance. Essentially this list features practical system that features the power of Intel inside. Take a pick of your best i7 laptop below.
Best i7 Laptops
HP Envy Dv6T
It features the third generation i7 processor with 2.4 Ghz. Enough, 8GB, RAM for heavy applications coupled with 1 TB worth of storage space. Technically speaking it could be a perfect all-rounder. This system has enough spec for your entertainment. It features Beats Audio so you can have the best entertainment. It as well comes with Intel HD Graphics 4000 which is enough for your everyday needs. Or perhaps some gaming needs. High definition display helps you see clearly even on bright day. Together with LED backlighting, it's easier for you to enjoy your movies with a single charge. It features HP ProtectSmart which helps lessen chances of damaging your precious files.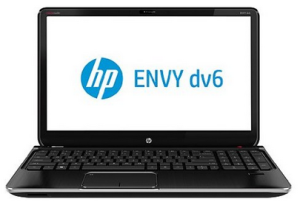 Dell Inspiron i15RM-12439SLV
Built over the principle that basic things shouldn't be too complicated, it was designed to cater a wide array of market. Built around with i7-3537U 2.0 GHz CPU with 8 GB worth of RAM, this can withstand your daily routine, at home, office or at school. With 1 TB worth of storage, you can be sure that everything can be saved with ease. Navigation is easier as i15RM features a touch-sensitive screen for easier navigation. It comes with Waves MaxxAudio® 4.0 for a crisp sounding audio. HDMI connectivity comes standard thus you can connect to your HDMI TV with ease, enjoying movie times better. Daily routine can become tedious and at times accidents happen, worse, a coffee spilt on your keyboard. With i15RM, you don't have to worry as it comes with spill resistant keyboard.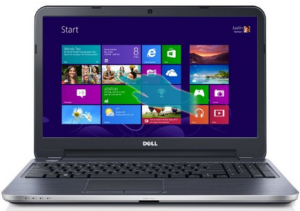 Toshiba L855-S5372
As basic as it gets, that's the aim of common users. To answer this, Toshiba introduced the L855-S5372. This laptop is situated at the lower end of the pricing spectrum. This enables most users to afford the power of i7 without the steep price associated with it. It comes with Intel® Core i7-3630QM Processor with Turbo Boost Technology which enables snappy operation. To lower the price it has 6 GB RAM together with 640 GB worth of storage capacity. It has Intel HD graphics, not very astonishing but is capable for your daily grind. It has all the basic features like widescreen resolution, Wi-Fi connectivity, a multidisc drive and LED backlighting.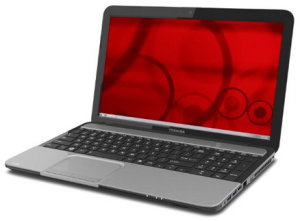 ASUS Vivobook V500CA-EB71T
Asus is known for its high end motherboards. But they're a little bit unknown in the realm of laptops, at least for some folks. But if you look closely at Vivobook V500CA-EB71T, you'll appreciate Asus' effort of incorporating recent technology on their laptops. Intel Core i7 3537U 2.0GHz powers this unit making it capable of doing multitasking. Although features lesser RAM than today's 8GB range, its 6 GB is more than capable of handling the load. This is coupled with Intel® GMA HD graphics unit, it can serve as an all-rounder entertainment hub. It's features touch-sensitive screen, a slim profile which makes it a good choice to carry around, although the lack optical drive may be its downside.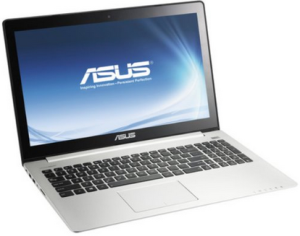 HP Pavilion dv7t-7000 Quad Edition
And the last entry for our best i7 laptop is priced a little bit higher than other practical options, this laptop comes with huge power underneath. This is for those who wanted more without sacrificing much from their pocket. It features 3rd generation Intel(R) Core(TM) i7-3610QM Processor (2.3 GHz, 6MB L3 Cache). With 8 GB worth of main memory, it has more than enough power for common applications. It has enough storage space of 1 TB, with the icing on top in the form of NVIDIA GeForce GT 630M Graphics with 1GB GDDR3 dedicated memory with Beats audio. All of these come with a steeper price but is justified with performance you can expect. It's the only one in the list which comes with Windows 7 as standard, although it might be good preposition for some users. Upgrade to windows 8 is possible.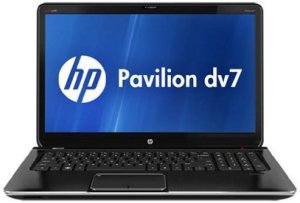 And our pick for best i7 laptop is…
Toshiba Satellite S55-A5257
Toshiba has been always on the top in terms of reliability and good pricing. The S55-A5257 is not an exemption. It features enough power featuring i7-4700MQ, that's 2.4 GHz. With 8 GB worth of memory, there is nothing to worry about with modern applications. With the pricing located at the lower end, it basically features lesser storage space of 750 GB. All things considered though, this system is not as lame as it may appear in the papers. With superior sound quality and an aluminum finish, this will not look out of date in the next few years.