There aren't many businesses nowadays that ignore the benefits of a PC but it's always important to equip your offices with desktop PC's that you can rely on. Businesses are required to make the most of the latest technological advancements in order to stay up-to-date with their competitors and improve their overall efficiency.
It is now essential for businesses to have easy access to the latest program updates, digital business tools and vital online communication methods including Twitter, Facebook and Email. The vast majority of PC manufacturers spend a lot of their time researching the latest innovative designs that will attract the average consumer, even though a huge number of PC's are now shipped to businesses for the purpose of contributing to an updated IT infrastructure.
It's important to identify a PC that will keep your business running smoothly for years to come rather than pursuing something that has been specifically manufactured for the consumer market. So what constitutes an efficient PC for a business and how can you go about finding one?
Make it Work for your Business
There are actually a multitude of specific differences between PC's you'd usually find in your front room and those that contribute to a business. It's no surprise that newer businesses with smaller budgets tend to try and equip their offices with consumer PC's in an attempt to save money.
Unfortunately, consumer PC's are not best suited to the office environment and could actually result in you spending more if you take faults and PC repairs into account. Business PC's are often built to comply with the repair capabilities of IT support services and usually last longer than an average consumer PC. You also won't lose as much money as a result of IT failure if the PC's you introduce have tech-support guides perfectly suited to the regular demands of a business.
Space is Not an Issue
There's little demand for interior storage space when it comes to a business, which is why many business PC's will incorporate smaller hard drives. Consumer PC's are usually sold with plenty of storage space included to meet the requirements of their users downloading pictures, videos and music, all of which can take up significant space over time. A small business need normally only to compensate for the standard size of Microsoft Office applications and associated documents such as those made in Excel or Word.
Due to the threat of viruses and malware, it has become a necessity for businesses to store important files in secure locations. External servers and cloud storage can be used instead of computer hard drives, so your business PC's can often make do with a relatively meagre amount of internal storage.
All-In-One
If you're looking to compensate for a lack of office space, you might want to consider all-in-one PC's for your business. You can get your hands on both advanced and standard core processors depending on the demands of your business. They are excellent alternatives to business laptops that are capable of withstanding travel damage.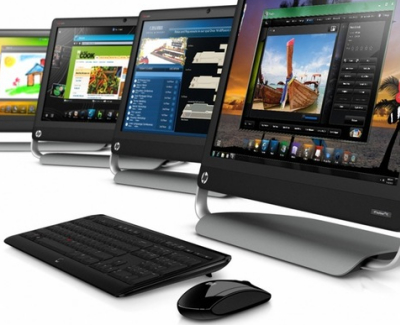 You might struggle to find a newer all-in-one model that doesn't incorporate touch-screen technology and this can have a significant bearing on how your business functions. A lot of organisations have steered clear of the perceived complexity associated with Windows 8 and its touch-smart features, so you'll need to consider whether or not touch applications could ultimately benefit your business in the long term. If you do choose to go with an all-in-one PC, be prepared to consider developing your business around the advantages it brings.
With Great Power Comes Greater Efficiency
Many PC's nowadays are judged on their power capabilities, although this is often a lesser concern for the commercial market. Whilst it's important to ensure that you are running within an IT infrastructure that won't slow you down, you don't have to break the bank to get hold of a PC that perfectly suits the standard demands of a small business.
It is widely recommended to consider a dual-core processor as this generation of processors are specifically designed to satisfy the demands of multitasking. Of course, graphics-based work may require something a little more powerful that can push the boundaries, such as a quad-core processor.
In addition, PC's with a significant amount of RAM can make your multitasking much faster. You'll be able to work with multiple programs and make the most of various multimedia processes with large amounts of RAM, so anything between 4GB and 6GB is ideal.
Make it an Investment
Whilst there are some outstanding bargains to be had out there, it's vitally important to see a business PC as more of an investment. There are some incredibly cheap alternatives available that can become particularly enticing when you're made aware of the standard budgets associated with high-grade IT infrastructure for a business.
However, some people find that investing in powerful PC's can save you time and money in the long term. There are also added benefits from having in-built tech support and a business warranty.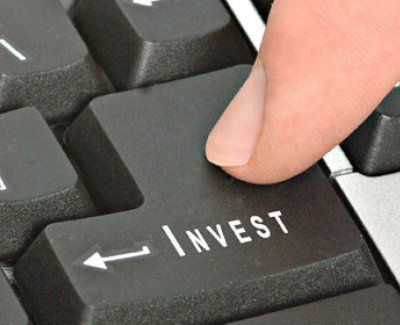 So don't be put off by the price tag and always remember that businesses thrive on the rapidly developing technology of desktops and laptops. There's no doubt that a heavier investment could really enhance the capabilities of your business, subsequently helping you reach new and more lucrative heights.
=========
Author Bio:
Mike James is a business consultant and unashamed tech geek based in Sussex, UK. As a geek for all things tech related, in any free time he manages to find he can usually be found recounting his weekly findings in his writings for Technology Means Business, an IT support provider with offices in Hampshire, Essex and Kent.
=========