Getting a great laptop for your work is not an easy task. In the end, you need something that is tough, light and powerful and will last through an overseas flight. It could be a difficult task to find the perfect one, with all the countless options available. However, we would like to make things easier for you so to save you the trouble of searching, check out the list below and decide which one you will be considering as the best laptop for business.
Things to Consider:
Performance – Look for laptops that at least have a processor of Intel Core i5 (or equivalent) for you to maximize the programs that you are about to use without having any issues. Also if you are planning to buy a laptop for your business, make sure it has at least 4GB of RAM. But if your work demands more graphics editing and creation you should make it at least 8GB to ensure that you'll get the best results that you are expecting. And if you do belong to those rank and file type of employee 4GB of memory is more than enough for you to finish your assigned tasks.
Battery – Having a laptop that has a long battery life is a definitely a must-have. Especially if you travel often due to business trips and conferences.
Portability – Business trips are inevitable in every business. Making sure that your laptop is with you all the time is a must. So would you want to carry a laptop that is heavier than your traveling bags with your clothes on it?! That is why you should consider the weight of a laptop whenever you are planning to buy one.
Best Business Laptops
DELL Precision M3800
DELL Precision M3800 is dubbed by many as the lightest (4.1 lbs) and thinnest (0.31" – 0.71") mobile workstation. Outstanding QHD display thanks to its NVIDIA® Quadro® K1100M GPU, Intel® Core™ i7 – 4702HQ are the reason behind its powerful performance, With 6+ hours (above average) of battery life this laptop gives a remarkable performance and graphics packed in a sleek, high-end body.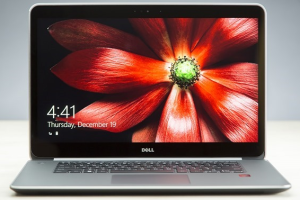 Acer TravelMate TMP645-MG-9419
Although this laptop from ACER is not touchscreen, Acer TravelMate TMP645-MG-9419 features lots of good qualities to be considered it as one of the best laptop for business. To start with, this laptop possess a fast CPU and GPU (Intel Intel Core i7 4500U / AMD Radeon 8750M), extremely light (3.4 lbs) and thin (0.80″ inches) for a business laptop with plenty of connectivity and a long lasting battery that last for 8 hours. This laptop's body is made of carbon fiber/Mg-Al, making it sturdy and light which is a perfect travel companion as it name implies.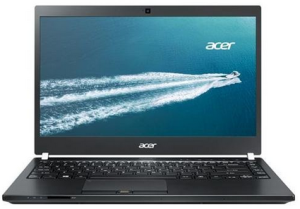 HP Zbook 14
Biometrics and smartcard security are some of the selling features of HP ZBOOK 14. Aside from removable/swappable battery which can last up to 7+ hours, a whooping 16GB RAM and 240GB SSD, this laptop is powered by Intel Core i7 with a clockspeed of 2.1 GHz, with its AMD FirePro M4100 GPU expect excellent quality images and graphics. Also this laptop features Bluetooth 4.0 which makes file or photo transfer from your mobile phone or tablets such a breeze. Although HP ZBOOK 14 is quite expensive, this is one laptop that is worthy of being a portable workstation and will surely handle anything that you will throw on it.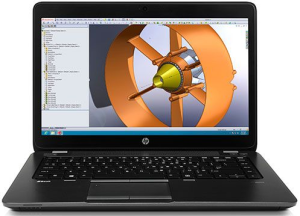 Lenovo ThinkPad X240
A battery life that last for 20 hours and extremely robust design are the strong features of this laptop. Lenovo's ThinkPad X240 also provides enough space for the palm to rest which we found very handy especially if you are writing long hours for reports and other tasks that requires typing. It also have wide viewing angles, strong performance thanks to its Intel Core i7-4600U processor, 8GB RAM and 256GB HD which will give you enough space for your files and projects. If you are looking for a long-lasting laptop both in battery and performance wise, the ThinkPad X240 is definitely the one to pick.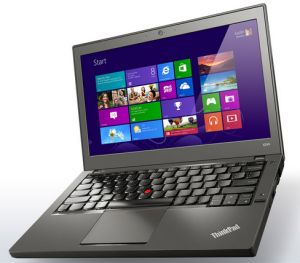 Toshiba Satellite P55-A5312
Also in our list of best laptops for business is Toshiba's Satellite P55-A5312. Toshiba laptops are known for their durability and performance and this one is no exception. Powering this laptop is Intel Core i5-4200U, 6GB RAM and 750 GB HDD which is more than enough for daily tasks and programs that uses a lot of memory and disk space. Although the audio is one of the drawback of this laptop, it compensate it with multimedia feature set for video streaming to monitors and TV's without the use of wires. Also it features up to 6 hours battery life, Bluetooth 4.0, 4 ports (2 each for usb 3.0 and 2.0), LED backlit keyboard and a DVD burner.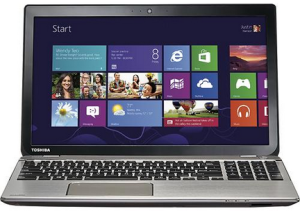 Asus T300 Chi
The Asus T300 Chi is a two-in-one machine that combines the best bits of a laptop and a tablet. The touchscreen magnetically detaches from the keyboard with a sharp tug, meaning you can sit back and use it to stream video presentations on the couch or prop it up against the wall to have a video conference with your team from different locations. The Chi's razor-thin aluminum design is as impressive as any competing Ultrabook, making it stylish, versatile and portable. It's quiet and nippy, too, thanks to Intel's latest fan less chip under the hood. An impressive option for the money.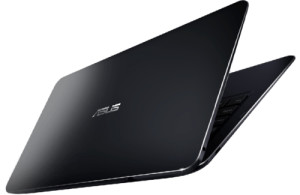 And our best laptop for business is…
Dell XPS 13
In choosing the best business laptop in the list, we are torn between the ASUS T300 Chi and Dell XPS 13 at first, but the design and the "infinity" display is what get us hooked on this laptop from Dell.
Dell XPS 13 is a smartly designed laptop that stands out from the others here due to its gorgeous 13-inch edge-to-edge 'Infinity' display. Its border is so thin that it's virtually not there, creating a cinematic effect that's perfect for video conferencing and product presentations. The XPS 13's clever screen also gives it a small footprint, making it incredibly bag-friendly and practical on public transport. While it's no gaming monster, the inclusion of Intel's latest HD Graphics 5500 solution means you'll certainly be able to run lesser-demanding games for those business travels.