College life can be challenging and even frustrating at times. And this necessitates the need of having the right partner for the task. Reports and deadlines can be daunting tasks thus you need a laptop that can hold its ground even under immense pressure. These tasks won't need very extensive graphics unit but would require a speedy processor, good amount of RAM and an SDD to keep up with the challenge. And here's among the best choices you can have.
Choosing the best laptop for college students
Factors
Course – each courses have a recommended specs for a certain laptop. For instance, if you are an engineering student or architecture students you need a laptop that possess a high quality specs to handle your designs and or engineering projects. Recommended specs for such laptop includes: Core i5 – i7 processor, dedicated graphics card, 4-8GB RAM, 750GB-1TB HDD or if you have some extra money consider an SSD.
Portability – Another decisive factor that is so important when you are going to purchase a new laptop is the weight of that laptop. Everyone wants light weight things. In the past, the laptops were large and heavy; it was difficult to carry them from one place to another. But companies made it easy to carry them today, by decreasing their weights. That way you can do your research anywhere at any time. So the next time you want to buy a laptop for your college student you should never miss out this factor.
Affordability – this is probably the basis of majority of the students when choosing a laptop. But it doesn't mean that cheap laptops is good, and same goes for expensive ones. Although affordability is a big factor in choosing a laptop for college students, one must not sacrifice performance. The important thing is buy the laptop that can meet the desired requirements of your course. And to help you with that we listed some laptops that are ideal for college students.
When you go to buy a new laptop, keep in mind that you have to get an updated laptop that you will use at least for the next 3-5 years. The prices of this kind of laptop may vary from $500 to $1000. For college purposes, you definitely need the MS Office package in your laptop. Beside this, you have to install a number of other software and applications related to your study courses. When you wish to buy a laptop, you must check that all the applications are licensed.
Insurance – Lastly, if you are buying a laptop for a college student, do not forget about insurance. Although your existing home policy may covered the device existing under a personal items provision, you may still want to cover it for theft or accidental damage under a separate gadgets or laptops policy.
Performance
Battery – There is a common problem in laptops battery life, or even charging problems.  We don't want to carry our chargers with us every time, that's for sure. Sometimes we are in class or in a park and we need to use the laptop where there is no electricity. If battery life is good then we can do our work so easily. So keep in mind the battery issue while you are choosing the Best Laptop for College. The battery must give you about 3 hours to 5 hour in average. If the laptop does not meet this timing then do not buy that laptop.
Display – The display is also another criterion while purchasing a laptop for college. There are two display sizes that are commonly used: 13 inch screen and 15 inch screen. But in the market 14 inch and 17 inch display screens are also available. It's usually good to go with 15 inch screen or 14 inch, as they're the best fit for your eyes. As you increase the size of the display the weight of the laptop also increases which is not good for the students. research is a part of a college student's life, which is why you should bring your laptop with you at all times.
Storage – As a college student, one must have to save a number of files, download large sized files, videos, movies and many more data. To store this huge data we require a large space in our laptop. Most commonly, people use SATA hard drives but the latest a new variety of hard disks that came into the market. It is called SSD (solid state drive). Nowadays, many laptops are installed with SSD. This device is very much faster than the previous ones, SATA or other hard drives. It is not as big as an ordinary HDD. This hard drive is lightweight but has a disadvantage that it cannot store much data usually it comes in 128 GB to 256 GB. But I recommend a laptop with SSD drive, because they are much more faster.
Best Laptop for College Students
Apple MacBook 12″
The new Apple MacBook brings the all-day portability of the iPad and the ease of use of the MacBook Air into one singular device. We don't want to sound like a fanboy but this is one of the most beautiful notebook in the market right now, not to mention it has the features a student need for any tasks.
The MacBook's keys are 17 percent larger with a deeper curvature that better fits human fingers. The keyboard boasts a more even butterfly keyboard design as well as precision backlighting that makes it easier and more efficient to use especially for a college student.
With a new terraced design and a tiny fan-less motherboard, the MacBook's interior is crammed full of batteries. As a result, the MacBook easily gives nine hours of mixed use with Wi-Fi and Bluetooth turned on. This rivals the 11-inch MacBook Air, which even has a lower-resolution display.
With a 2304 x 1440 resolution, 178-degree viewing angle, and new 16:10 aspect ratio, the 12-inch Retina Display on this MacBook is sublime and detailed and can definitely handle any designing tasks. It also supports 1440 x 900, 1280 x 800, and 1024 x 640 resolutions.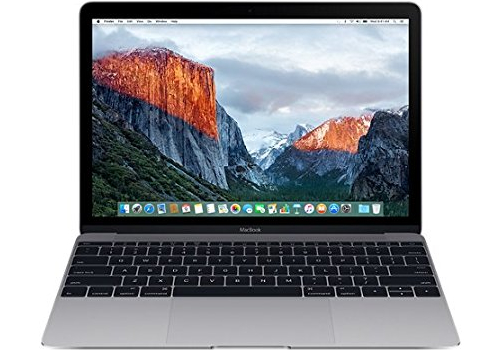 Pros:
Superb Performance
Great Display
Lightweight/portable
Long Battery Life
Cons:
Expensive
Screen size is a bit small (12″)
Best Laptops for College Students
Acer Aspire E 15 E5-575G-53VG
With its 6th generation Intel Core i5-6200U processor that can operate up to 2.8GHz, this machine can really take the beating. It comes with a 15.6-inch screen with that supports full HD. This is driven by NVIDIA GeForce 940MX coupled with 2GB DDR5 VRAM ensuring that it is indeed a good performer. Max resolution is 1920 x 1080 pixels. To cater for all that multitasking needs, it has an 8GB DDR4 RAM. And to top it off, this laptop comes with a 256GB SSD resulting to that very speedy operation. Windows 10 Home comes preinstalled with it.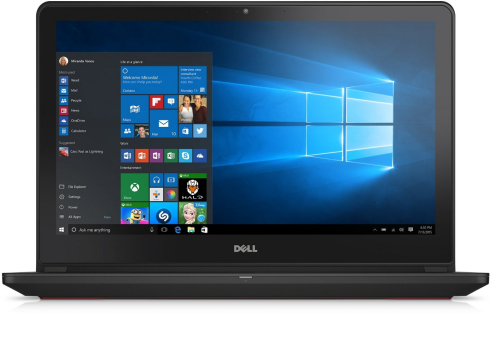 Pros:
Backlit Keyboard
Up to 12-hours Battery Life
NVIDIA GeForce 940MX with 2GB VRAM
USB Type-C port provides ultra-fast data transfers and quick device charging.
Cons:
Quite thick with today's standard at 1.19 inch
Relatively heavy at 5.27 lbs. including battery pack
HP 15z
The HP 15z is already a good machine. But to further enhance overall performance, CUK has taken great steps to improve the machine's usability. This machine is powered by AMD A6-7310 APU Quad Core Processor. This CPU has 2MB Cache and is clocked at 2GHz with max operating speed of 2.4GHz. It only needs 15W of power ensuring long hours of use through a single charge. With its 8GB DDR3L RAM working at 1600MHz, there shouldn't be any problem with your multitasking needs. Storage is 128GB in the guise of Solid State Drive technology. Also, it has a SuperMulti 8X DVD+/-R/RW Dual Layer if you need it. It has an AMD Radeon R4 Graphics that drives its 15.6-inch HD Display. Max resolution is 1366 x 768. It comes with Windows 10 Home x64 out of the box.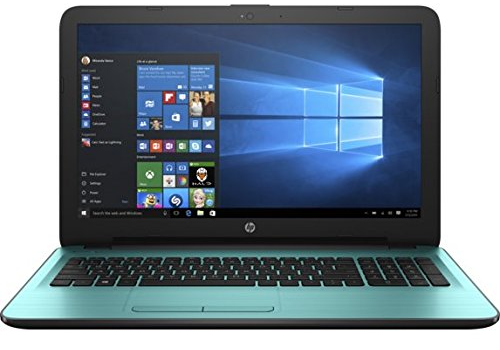 Pros:
3-Year Diagnostic and Troubleshooting Support through CUK is provided with purchase.
Solid build, thin and very portable
Quick operation through the combination of AMD CPU and graphics.
With 1 GB dedicated VRAM
Cons:
ASUS K501UW-AB78
If you wanted something better that does not require you to declare bankruptcy, this laptop will be your best shot. Power comes from its 6th-generation Intel Core i7-6500U CPU clocked at 2.5GHz with max speed of up to 3.1GHz. It has a 15.6-inch, Matte, FHD display. This is driven by NVIDIA GeForce GTX 960M gaming graphics card resulting to max resolution of 1920 x 1080. RAM space comes in the form of 8GB while storage is through its 512GB SSD. It's preinstalled with Windows 10 from the factory.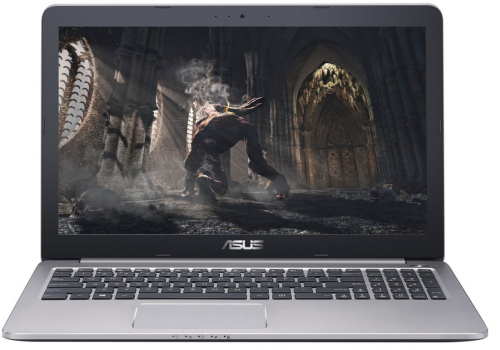 Pros:
512 SSD Storage
NVIDIA GTX 960M graphics giving smooth performance
1080 Matte display results to easy viewing
Dual fan cooling system
Thin and light for better portability
Cons:
No dedicated VRAM
No optical drive
Microsoft Surface Pro 3
Oldie but goodie! It's a laptop when you need to boost your productivity, and a tablet when you need something ultra-travel- friendly. It's lightweight, easy to use and big on performance – ideal for creating spreadsheets one minute, then watching video tutorials with your classmate the next. The display is crisp and bright.  The 10.8-inch display supports responsive ten-point multi-touch, though picking out toolbars is easier with the Surface Pen (sold separately). Meanwhile, the IPS panel provides excellent viewing angles if you're crowding around the screen to watch a video with your buddy. With ten hours of battery life, a three-position kickstand, plus the option to add a Type Cover to further bridge the laptop-tablet gap, you can set up camp anywhere. The quad-core Intel Atom processor gives you the power to run desktop software and a world of apps.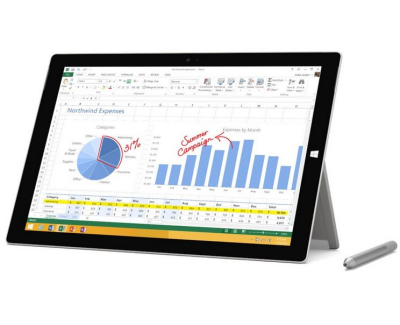 Pros:
Fast Performance
Great Display
Very Portable
Cons:
Get hot with prolonged use
Acer Aspire E1-572-6870
This laptop is enough for your average college grind. Intel's 1.6GHz Core i5-4200U powers this system. It comes with a 15.6-inch LED-backlit display with native resolution of 1366 by 768 pixels, enough for average use. It comes with enough storage in the form of 500 GB hard drive. Though not equipped with touch screen, the trackpad actually supports Windows 8 gestures. It's light and carrying it would around be a little worry.
Pros:
Fast Startup
Limited bloatware
Good battery life
Cons:
fingerprint magnet
no optical disk drive
HP Pavilion G6-2235us
It comes with AMD quad core processor, meaning you can do more computing without problems. Huge display of 15.6 inches is more than enough for your presentation needs. And an ample amount of storage of 500 GB is enough to store your daily student life needs. The exterior is appealing for most users with a black finish.
Pros:
Runs Fast
Expandable RAM
Stylish Design
Cons:
Tends to get hot easily if using a power consuming program
Plastic build
Lenovo G580
This is among the best but with a very minimal price tag. It comes with 2.5GHz Intel Core i5-3210M processor and 4GB RAM has enough power that could easily make your student life easier. Storage is pegged at 500GB with 5,400rpm, enough for casual users. As this laptop comes with an optical drive, it can make DVD playbacks easier. Though you may not expect it to have the best display setup, it can make you think that it delivers performance better than what you have paid for.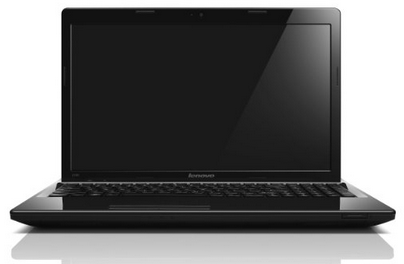 Pros:
Keyboard is very ideal for writing
Durable
Stream videos at excellent quality
Cons:
Touchpad has some sensitivity issues
Acer Aspire P3-171-6820
Touch screen craze is here. If this is your choice then this hybrid convertible tablet PC can match your mobile lifestyle. Powered by 1.5GHz Intel Core i5-3339Y processor, 4 GB of memory, and Intel's integrated HD Graphics 4000 GPU, it can deliver performance with less power required. Storage is catered by 120GB solid state drive which is perfect match for mobile computing. As it is hybrid, the keyboard can be very handy when you need it.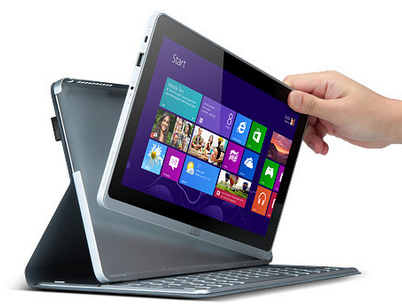 Pros:
Keyboard is ideal for typing
Little to no bloatware
lightweight/portable
Cons:
Only one usb port
Keyboard is thin
Final Words
College life can be very challenging. At that, having a laptop would certainly make things easier. But often, college life can be tough on ones budget as well. With that in mid, it is a good choice to choose a system which could offer good level of functionality without taking much from your wallet. Fortunately there are some laptops that are affordable enough for any college students. Today, we see a large variety of laptop products in the market. It is too difficult to select the best laptop for college.  But, we do hope that this article guided you through the most important criteria to have in mind when making your choice of choosing the best laptop for college students.