Engineering courses are among the most challenging degrees. First you have to get along with the hectic schedule then concentrate your efforts to learn a lot of things and digest efficiently. For that, one needs to have a very reliable ally that delivers results while still coping efficiently with multitasking. For that, a good graphics card is a must, preferably with dedicated VRAM, a good processor and RAM of at least 6 GB. And for the most efficient productivity, an optical drive is a good addition. Here are some of the best laptops for engineering students to cater to your needs.
Choosing the best laptop for engineering students
It doesn't matter if you are designing intricate structures or design in AutoCAD or analyzing some data in R, engineering students need a powerful laptop as possible. As a student, you want to work efficiently wherever you are, and for that, you need a laptop that has a dedicated or discrete GPU, powerful CPU and Extra RAM. Choosing the best laptop for engineering students is not that easy though. High specs often means high price tags for such laptops, but making the job done is the most important part for every student.
For such specsifications, here are some candidates for the best laptop for engineering students that can take on those applications smoothly.
Best Laptop for Engineering Students
Lenovo Y510p
For some people, looks of the laptop are also very important and this laptop comes with a brushed metal exterior, which gives it a very unique and a luxurious look to this machine.
A good keyboard is very important for all laptops be it for gaming, writing or for educational purposes. This laptop has an AccuType keyboard with some slightly curved keys, which makes it ideal for writing and for people who possess "heavy fingers". This keyboard also has inbuilt backlighting which makes it very convenient while working in low lights.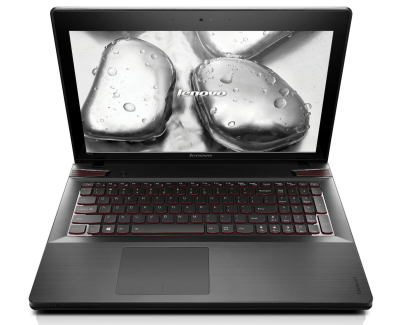 Processor and RAM
This gaming beast works on 4th generation Haswell Intel Core i7-4700MQ 4 cores 8 threads processor. The clock speed of this machine is 2.4GHz, which can be boosted up to 3.4GHz. This gaming laptop comes with 8 GB DDR3 RAM, so you don't have to worry about those high quality games, which require high RAM requirements.
Graphics Card
The GPU (graphic processing unit) or graphic card is the most important feature of any kind of gaming laptop. It completely depends on the performance of the graphic card weather your games will work perfect on your system or not. If your system's graphic card is not powerful enough, then you cannot enjoy your high graphics games with its full features. It comes with Dual NVIDIA GeForce GT 755M SLI graphic cards and both of these works on Kepler architecture. The video RAM of this laptop is 2GB GDDR5-VRAM on each card. Because of both of these features, you will get the best gaming experience on this gaming laptop and this is one of the reasons which also makes this machine one of the best laptop for gaming under 1000.
Display Resolution
For all the game lovers and other professionals, the screen size and screen clarity matters a lot. The new Lenovo IdeaPad Y510p has 15.6 inch non-glare matte display. The screen resolution of this screen is 1920×1080 full HD and it has 16:9 widescreen aspect ratio. The screen quality of this laptop is wonderful and it gives you an amazing experience while working on high definition design with fantastic graphics.
Hard disk
Having a big hard disk space in every gaming laptop is very important, so you can store as many games as you want on your machine. This laptop has 1 TB SATA hard disk + 8G Solid State Hybrid Drive (SSHD) can speed up your gaming laptop system, in which you can store whatever you want, according to your needs.
Sound
Though this may not be important, the laptop has inbuilt Premium JBL Speakers with Dolby Home Theater v4 sound system which makes listening to music while working makes the experience unique in every aspect.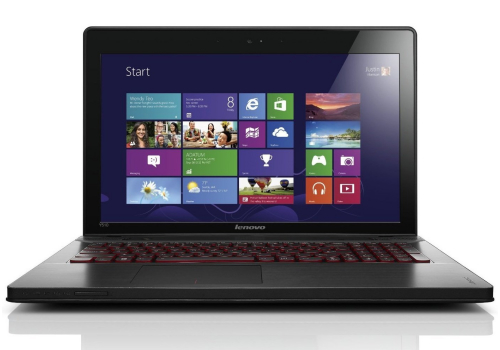 Pros:
Haswell Intel Core i7-4700MQ processor can be boosted up to 3.4GHz provides great performance.
Dual NVIDIA GeForce GT 755M SLI graphic cards with 2GB GDDR5-VRAM on each card so you will get the best gaming  experience and wonderful 1080p display, no gamer will ever complain about the picture quality of this laptop.
Worth every penny
Cons:
Best Laptops for Engineering Students
Dell Precision M3800
Dell's Precision M3800 is a bit slim for a mobile workstation. Measuring at 19.75 x 13.75 x 4 inches, it has a similar measurements to the previous year's model. The laptop weighs 8.4 pounds or roughly 3kg which means it would be not suitable for carrying around in your back, a laptop case will do. The laptop is made up of high quality materials, which includes carbon fiber on the bottom panel.
Edge to edge Corning Gorilla Glass NBT protect Its 15.6" IGZO (indium gallium zinc oxide) and its 10 point touchscreen is very responsive. The display's Ultra HD with a resolution of 3840 x 2160 will enable you to view more than the 1080p resolution of other full high-definition screens, which will be ideal for your design or data analysis task.
Although you are most likely would not be playing games on the M3800, its 3D gaming scores are satisfactory for a professional workstation. Which means if you are up to it, you can play latest games in medium-high settings depending on what game you are playing.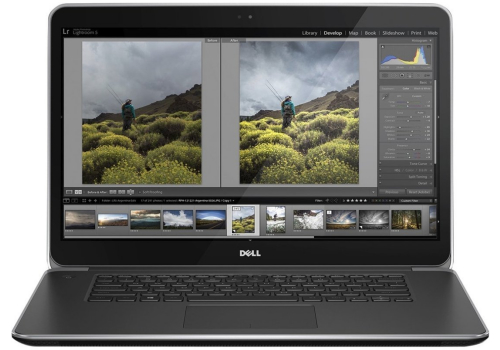 Robust overall performance and graphics, stunning QHD display and modern sophisticated design are only some of the best features that describes this laptop. M3800 is an excellent pick for people trying to find the strength of a workstation with the advanced style of Dell's XPS laptops. Powered by Intel i7-4702hq, with 512GB SSD to store your files and projects and Up to 16GB RAM which is more than enough for any engineering projects you are into.
Pros:
Huge Storage (SSD)
Ultra HD (3840 x 2160)
Cons: 
Keyboard doesn't have enough space
Fan tends to be noisy
Lenovo ThinkPad T460
I have not included this laptop on our original article before, but since some of our readers would love to find out why is there no Lenovo laptop on our list of best laptop for engineering students so we gather and compare some of the best Lenovo laptop that might be able to enter into our list and agreed on Lenovo ThinkPad T460.
One important aspect in getting the business right is having the right processor for the job. This computer comes armed with a 6th gen, 2.5-GHz Intel Core i5-6300U, lower end option has Intel Core i3-6100. In other words, it really means business. Power it up and bring the apps up and it willingly oblige without hiccups. This is also made possible as this machine packed enough space, that's 16 GB of RAM, lower variant have 4 GB. This combo made multitasking a breeze and works seamlessly even if you have to push it hard. And if you find that this option is not enough, you can opt for a 32GB version just in case.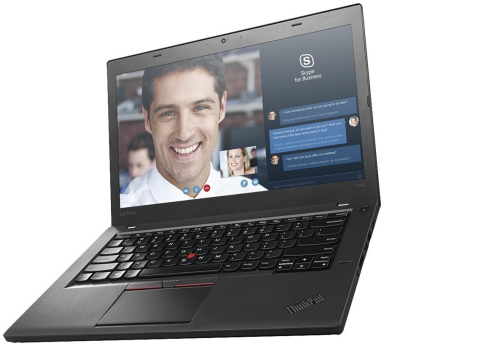 Storage and Battery
These two aspects have a crucial role when it comes to overall portability and usability. Imagine taking a presentation in different locations or you may have to store and access huge files in jiffy. These two aspects will mean a lot by then. The T460's storage is covered by 256 GB SSD. This makes sure that everything is at reach always. The size might not amaze everyone but the fetch cycles are very much appreciated. This Lenovo laptop has an upgraded battery compared to its predecessor, the T450. This new machine has PowerBridge technology, utilizing both an internal and external battery. As this system uses the external battery first, it enables the user to swap that battery without shutting down the system. With a 6-cell external battery in it, it can achieve a total of 12 hours in one go.
GPU and Display
The T460 sports Intel HD Graphics 520 GPU. Yes, it's not a gaming spec GPU. In today's tech, this is within average. You can expect it to offer decent amount graphics, of course. It will play HD videos without problems as well. Tests show that this machine is still able to shine with average games but it starts to give in with those graphic-intensive games. The display tops out at 1920×1080 FHD. It has an anti-glare feature coupled with an In-Plane Switching (IPS) technology. This makes up for that premium visual experience with vivid colors and wide viewing angles.
Very much equipped
It starts with its 720p camera. Most people will not mind having a budget camera on their laptop but this is a machine intended for business people. High end camera simply makes teleconference way better. This machine also comes with Stereo Speakers with Dolby® Home Theater®. To some extent it provides increased audio clarity while maximizing volume output with very minimal distortion. Through the years, Lenovo's T-line was made popular with its ruggedness. This is still the formula with the new T460. Also, security is top priority with this machine. It comes with fingerprint reader enabling biometrics option for logging in. It comes with Windows 10 Home, Windows 10 Pro or a Windows 7 Professional for its OS.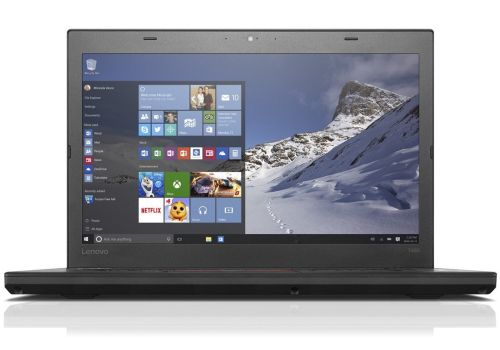 Pros:
Fast Performance
Long Battery Life (up to 12 hours)
Sturdy
Cons:
Function Keys are located on far left
Fan seems to turn on by default
HP Pavilion 15t 15-au147cl
This machine boasts a 15.6-inch HD SVA WLED-backlit touchscreen display. It offer power through its 7th generation Intel Core i7-7500U Processor clocked at 2.7GHz with Turbo boost up to 3.5GHz. And you'll never run out of RAM space with its 16GB DDR4 SDRAM that is more than enough for your average day. Storage is ample as well offering 1TB Hard Drive.  To maximize efficiency and speed, this machine has NVIDIA GeForce 940MX Graphics coupled with 4 GB DDR3 of dedicated video RAM. Also, it has SuperMulti DVD burner. It comes with Windows 10 64-bit as its OS.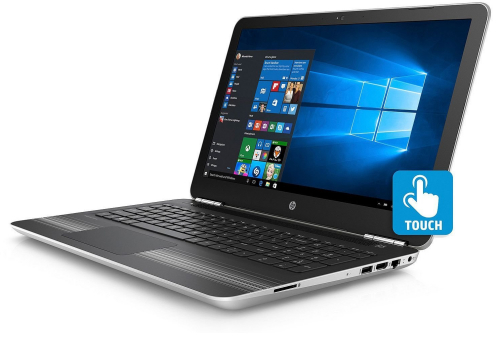 Pros:
Backlit Keyboard
8 Hours Battery
16 GB RAM and 4GB dedicated VRAM
1 TB storage
Touchscreen
Cons:
External plastic can be prone to smudge
Toshiba Satellite C55-A5245
Intel Core i5 3110M 2.3 GHz power this system.  For engineering related programs like CAD, this would be more than enough. Of course, as multitasking is an essential thing in school works, there is an 4-GB DIMM to back this PC. 500 GB worth of hard drive space is there when you need it and this would really of great help on those project deadlines that require lots of files. Not so much is on 15.6-Inch screen powered by Mobile Intel HD graphics but this is actually enough to cater the needs. Powered by Windows 7 Home Premium 64-bit and 4.0-hour battery life, you can never go wrong with this.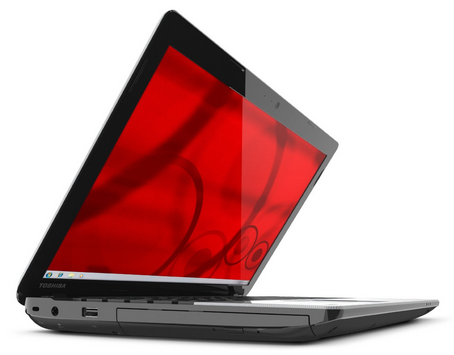 Pros:
lightweight
fast performance
affordable
Cons:
4GB Ram (can be expanded up to 16GB)
Space Bar is a little short
Dell Inspiron 15 7000 7559
This machine may not be the latest from Dell but still offers a great deal even through 2017. It starts with its power-packed Intel Quad Core i7-6700HQ processor clocked at 2.6 GHz. It has NVIDIA GeForce GTX 960M with 4GB GDDR5 which offers gaming-level performance. It then projects through its 15.6-inch FHD LED-lit, Truelife Screen with max output of 1920 x 1080 pixels. It has an 8 GB DDR3L SDRAM to fit all your requirements.  Storage wise, it has a 1 TB HDD + 8 GB SSD Hybrid system resulting to a very optimal performance. It has Windows 10 as its operating system.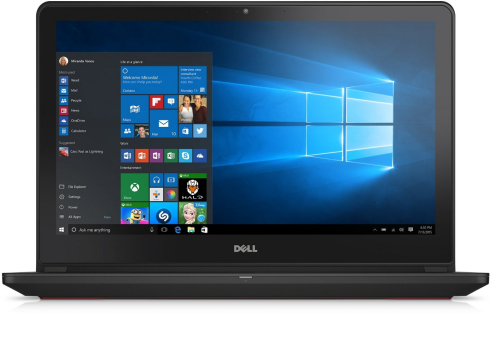 Pros:
backlit keyboard
Precision touchpad: responsive and accurate gesture controls
Dual-fan cooling system
Speaker with Waves MaxxAudio Pro
10 hours average battery life
4GB VRAM
Fast boot time:17 seconds on average
Cons:
Toshiba C55-A5281
With Intel Pentium 2020M, 2.4GHz with 2MB Cache Processor, this laptop promises enough power to cater everyday living needs of any student. Although it does not come with i5 or i7, the power is backed with 6GB DDR3 memory which more than enough even with today's standard. Storage needs is catered by 750GB hard drive so you'll have less need of additional storage space. 15.6″ diagonal display comes with it powered with Intel HD graphics so decent graphics is expected. Windows 8 comes factory installed to cater your needs.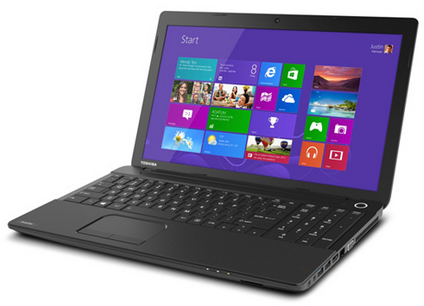 Pros:
Fast Performance
Spacious RAM and HD
Affordable
Cons:
Sound seems to be off
Tends to heat up fast
HP Pavilion 17-e019dx
2.4GHz 4th generation Intel Core i3-4000M Processor with 3MB L3 Cache comes with this system. 4GB DDR3L SDRAM takes care of the system's memory need, which is capable of delivering all what is essential. 17-Inch diagonal HD+ BrightView LED-backlit display is quite an alluring bonus over this system really and it's quite an addition. Intel HD graphics 4600 supports it. While 750GB hard drive will cater all your storage needs. This of course, comes with HP ProtectSmart Hard Drive Protection.  And if ease of operation is your thing, thankfully this laptop comes with full-size keyboard with numeric keypad so you can enjoy the bliss of easy typing. Windows 8 comes preinstalled with the system.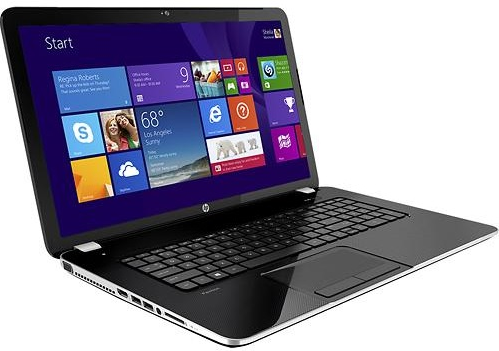 Pros:
Reliable
lightweight
Wide Screen
Fast Performance
Cons:
No Bluetooth
Keys tends to be extra sensitive
Acer Aspire E 15 E5-575G-53VG
Powering this machine is the 6th Generation Intel Core i5-6200U processor which can operate up to 2.8GHz. It has a 15.6-inch full HD display. Graphics duties are done by its NVIDIA GeForce 940MX boasting 2GB DDR5 VRAM. RAM space comes in the form of 8GB DDR4 which can easily cater all your multitasking needs in and out of school. It comes with just 256GB of storage but it utilizes SSD technology. It has Windows 10 Home as its OS.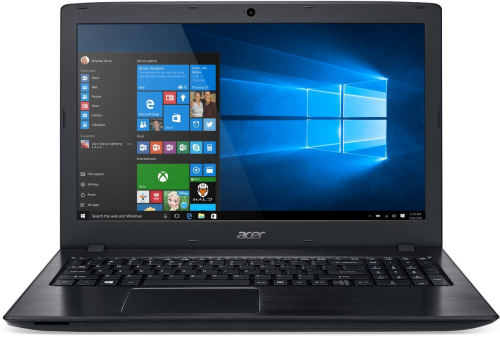 Pros:
Backlit Keyboard
Up to 12-hours Battery Life
2 GB VRAM
Latest 802.11ac wireless featuring MU-MIMO technology
Cons:
Quite hefty at 5.3 lbs.
Just 256GB of storage
Final Words
Engineering courses requires lots of calculation work. More than that it need a companion that can as well withstand the beating of multitasking when you need it. That's where a fitting laptop can be of great help at times. For that matter, you need a performer backed with enough space in it's memory and a processor with quick reflexes for that matter. And we hope that this list of best laptops for engineering students help you in finding the right one for your studies.