Gamers can be a fickle bunch of individuals as when purchasing a gaming device, often times they would wait a month or so before completing their gaming experience with a headset or a mouse to meet their gaming requirements. This time around, ASUS has released the G501J gaming laptop complete with a gaming bundle that helps gamers feel complete instead of wanting.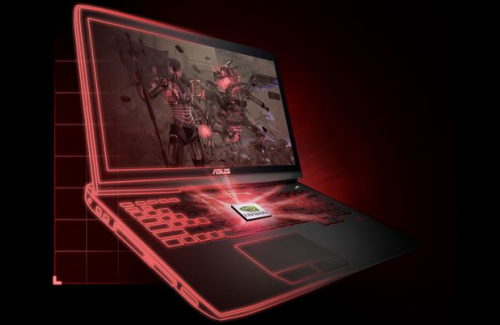 This gaming laptop bears the trademark colors of the ROG branding which are a thematic black and red. On its sides are three USB 3.0 ports, a mini DisplayPort and a HDMI port. This configuration leaves little room for many peripherals as an average game could have more than three devices plugged in to the USB itself.  On a good note, the keyboard and leaves plenty of space for your hands to rest on. This gaming device offers gamers a ton of different features that help enhance their gaming experience such as a 4K quality display which gives your games extra clarity and depth, while supplying a good audio performance with the aid of the ROG AudioWizard which allows custom sound
Thunder profiles as well as realistic sound effects. It also comes with a subtly lit backlit keyboard which highlights the WASD keys for gaming in the dark. Gaming on the G501J was not disappointing as the benchmark tests shows a considerable amount of performance from the device. We tested the laptop with games such as Metal Gear Solid: Ground Zero and Skyrim on max settings and we managed to get 30-60 frapes per second which is translated to smooth rendering and lag free gameplay. Another thing to note is that the laptop stays cool even under heavy load which is an added benefit for those who often play with a laptop on their lap.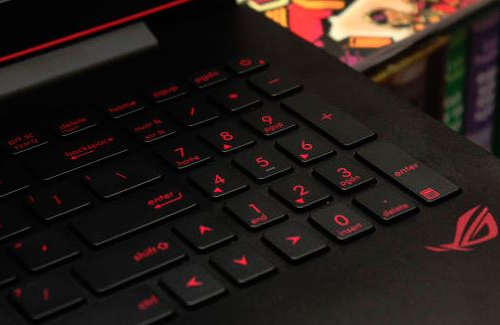 All in all, the ASUS ROG G501J gaming laptop comes at an affordable price as it comes with a full kit to get started with as well as a device that can handle all of today's games. Gamers who are always on the go should take a look at this device should they need an upgrade.
Specs:
Operating System: Windows 8.1 Pro
Display: 15.6-inch QFHD
Processor: Intel Core i7-4720HQ
Graphics: NVIDIA GeForce GTX 960M
Connectivity: 3x USB 3.0, 1x DisplayPort, 1 x Ethernet
Memory: 16GB
Storage: 1TB HDD 5400rpm + 128GB SATA3 SSD