The world of photography is not complete without the help of computers. In a sense, computers and DLSRs are a great pair. But finding the real partner in your photo editing tasks might need some things to make it all work for your benefit.  Of course, let's not forget the value of money it can offer.
Choosing the best laptop for photo editing
You might need to have a powerful laptop if you are out in the field shooting and editing photos. Photo editing puts the laptop capabilities to the limit. If you are looking for the best laptop for photo editing, you may want to buy a laptop that has a fast processor and lots of RAM to manage high-resolution images. But, having a large display is also a must since you need to have a look at every detail of your photograph. A big display will enable you to scrutinize every nook and cranny of the image you are editing. Also, you will consider spending some extra cash for an SSD, you will need big storage to store all your photos and images especially those that are high resolution takes up some space, and this is where SSD will come in. For that, you will find this list of best laptop for photo editing interesting and helpful.
Best Laptops for Photo Editing
Microsoft Surface Pro 3
For several years Microsoft is trying to prove that their Surface Pro tablets is the all-around PC one could possess. Its excellent active N-trig stylus along with its wide range of color display and a kickstand that can transform the laptop from tablet mode is very appealing for the photographers on the road.
For a 12" screen, it has an outstanding resolution (2160 x 1440 pixels) and covers 97% of the sRGB color gamut. Though it might not be the brightest display in a lightweight laptop, but for those photography enthusiasts the combination of pressure sensitive and active stylus pair with 126GB storage, 4th generation Intel i5 processor (there is an i7 option if you are doing some heavy photo editing) and up to 9 hours of battery life make this laptop one of the best laptop for photo editing out in the market today.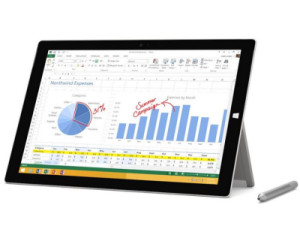 Toshiba Satellite C55-A5355
This is a modest competitor from Toshiba. It is powered by Intel Core i5 3230M with 2.6 GHz so you can expect enough power for your photo editing sessions. It has 8 GB DIMM in it, that's enough for several programs running alongside each other.  Storage is decent enough at 750 GB to cover for all your storage needs.  Its 15.6-Inch Screen has TruBrite® display which offers outstanding color, clarity and contrast, driven by Mobile Intel HD graphics. If you're not a fan of Windows 8 then you're in the right zone as this PC comes with Windows 7 Home Premium 64-bit.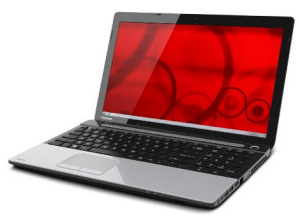 Acer Aspire E1-572-6870
Acer has been offering competitive contenders for their laptop. One of such is Acer Aspire E1-572-6870. Powered by Intel Core™ i5-4200U, with 3 MB Cache, processor, you know it has enough capacity for multitasking. It has 4 GB DDR3 Memory in it which is enough for its Windows 8 64 bit OS, although RAM can be upgraded to 8GB. Storage is catered by its 500 GB hard drive.  For serious photo editing, its 15.6 Inch HD Widescreen CineCrystal™ LED-backlit display with max resolution 1366 x 768, driven by Intel HD Graphics 4400, is up for the task.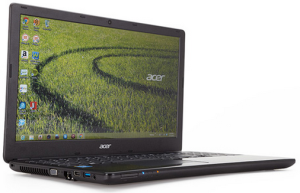 HP Pavilion 14-n019nr
In a nutshell, this a laptop has enough room for your photography needs. Intel Core i5-4200U clocked at 1.6 GHz is the heart of this PC. RAM is modest enough at 4 GB DDR3. Hard drive capacity has space of 500 GB. It has a14.0″ diagonal HD BrightView, LED-backlit touchscreen display with maximum resolution of 1366 x 768. It is driven by Intel HD graphics 4400 so you can expect enough graphics capability for your photos. With Windows 8 in it, it can run up to 6.25 hours on battery before needing recharging.

ASUS VivoBook S500CA-SI30401U
One of the top choices in ultrabook category is the Vivobook. Powered by Intel Core i3-3217U with clock rate of 1.8 GHz, you can experience multitasking in a good way. It has enough RAM space of 4 GB. Its storage capacity is taken care by its hybrid system which is composed of 500GB and 24GB SSD for fastest boot up.  Its 15″ HD display has max resolution of 1366×768 at 16:9. With Windows 8 taking care of the business, you can expect seamless integration of its touch-sensitive screen.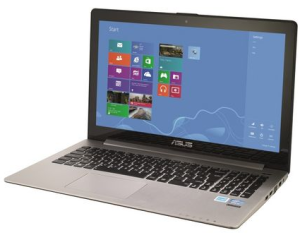 Dell XPS 15 XPS15-1053sLV
Among the best Dell has offered these days. It comes with 3rd Generation Intel Core i5-3230M Processor capable of 2.6 GHz. It is backed by 6 GB RAM so you have enough space for all your software. 500 GB hard drive may not sound enough but is actually sufficient for your daily grind. Its 15.6-Inch screen is powered by NVIDIA GeForce GT 630M and has 1GB GDDR5 VRAM for optimal graphics performance. Covered with machined aluminum, bonded Corning® Gorilla® Glass and a silicone base, this system is basically designed to bring an experience that's premium in every way. Windows 8 comes factory installed with this machine.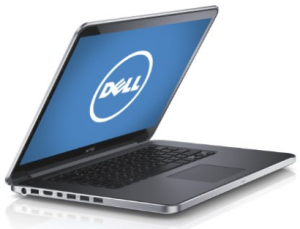 And our best laptop for photo editing is…
Apple Macbook Pro 15-inch with Retina Display
A mix of solid performance, remarkable build quality, OS X and outstanding display makes the MacBook Pro with Retina Display the top pick when it comes to photo editing laptops. Professional photographers love the processing speed of this intel core i7-powered laptop. Clocking at a speed of 2.2GHz with up to 3.4 with turbo boost, who wouldn't want such machine?! Aside from speed, its 15.4-inch IPS Retina Display, 2880 x 1800 resolution is the main reason why photographers choose this one over other laptops. With up to 8 hours of battery life, finishing any editing tasks will surely be not an issue at all.